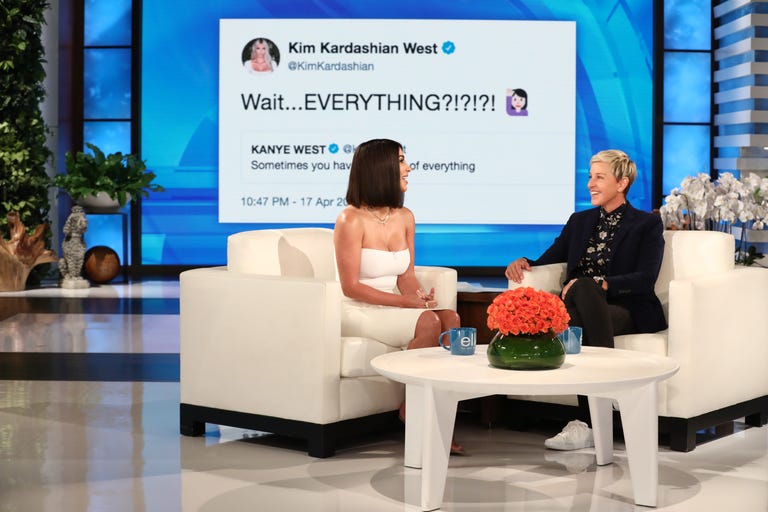 Kim Kardashian has taped an interview set to air on Monday's Ellen Show — the day her new, naked fragrance launches. But of course, there's a few other stories worth… sniffing at right now, which is why Ellen is already releasing teaser clips featuring Kim opining on other important subjects. In one, she's offering her first take on the allegations that Tristan Thompson had cheated on her sister Khloé — it's "fucked up," Kim said — and in another, she's (attempting to) explain away her husband Kanye West's latest Twitter trollfest.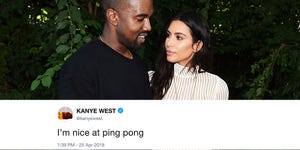 Kim had nothing to do with it, OK!? She wants no part of it, either! She apparently didn't even know Kanye had reactivated his account. "I started seeing tweets come in from other people like, retweeting them," Kim told Ellen. "I was like, 'Wait, is this real?' And then at night, he came in and was like, 'Did you see my tweets?'"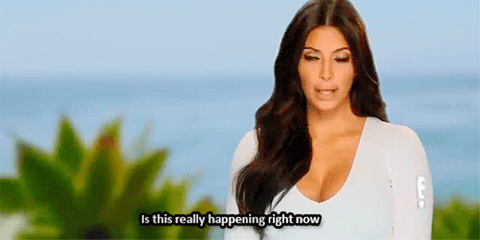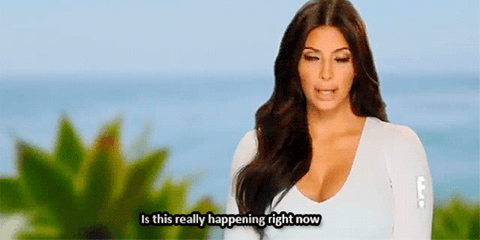 Perhaps most unfortunately, the stream of nonsense-ness wasn't new, or news, to Kim. "I mean, I hear him say all these things in the house," she told Ellen, adding that she believes Kanye's message is mostly about "clarity" and "cleansing." Except hmm, is this promo for a KKW X Yeezy facewash Kim, because otherwise I'm not buying it? Also, Kanye apparently "always talks about how we should not have our phones first thing in the morning in the house when we're with our kids," Kim added. "It's our rule that we really try to live by." (And hey, in the past week, none of Kanye's tweets have come before 9:30 a.m., so there's that at least.)
In the preview, Kim does not address any of the thornier, political topics Kanye touched upon in his tweets outright, nor is it clear (or particularly likely) she'll go there in the interview in full. (And with regards to some tweets, the interview was taped before they even happened.) But maybe she will — anything goes at this point! So let's wait until Monday with bated breath; until then, here's a photo of some potted plants Kanye has also tweeted recently. Lovely.
Source: Read Full Article