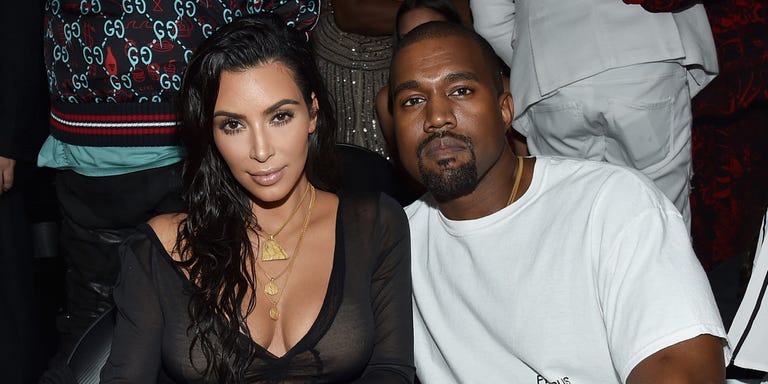 Kanye West is having an ongoing Kanye moment on Twitter (six hours and counting), where he's tweeted about his support of President Donald Trump, 2024 presidential ambitions, the philosophy of saying "I love you" often, and the media's reports about his mental state. (Regarding People's report that his family and friends are worried about him, West wrote "People magazine. Watch how you speak my name. You would love a pair of Yeezys. Don't play yourself.")
Here's a mere sampling. It's…a lot.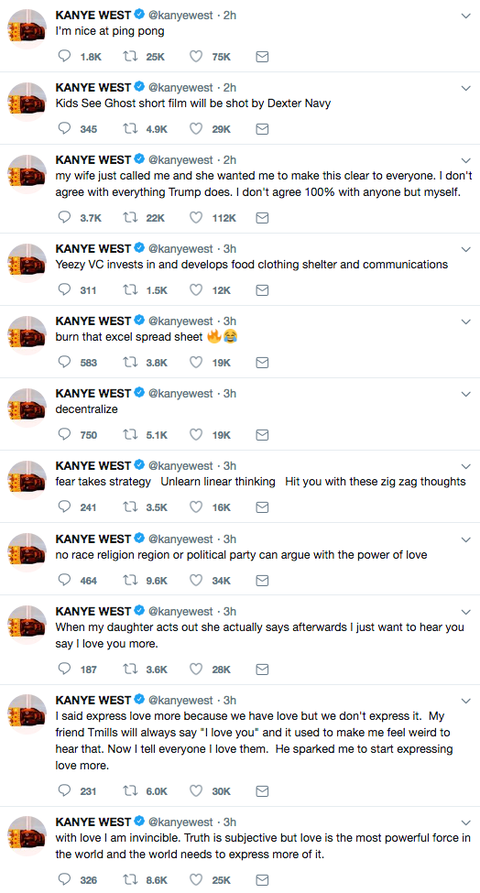 Kim Kardashian, his wife, has been trying to do some damage control on her own Twitter. It started with her joking about the photo he shared of their house.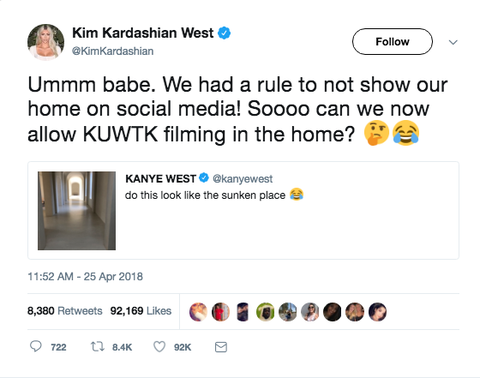 She also called out Daily Mail for taking the tweet seriously: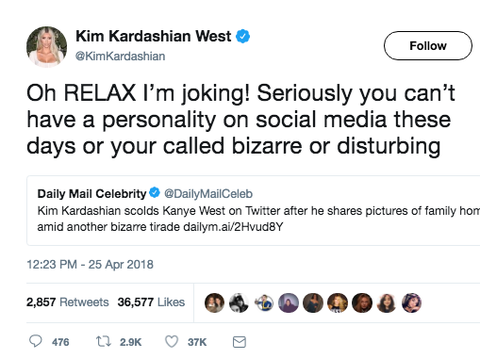 She called him at one point, West revealed himself, after he tweeted about his support of Trump. West wrote, "You don't have to agree with trump but the mob can't make me not love him. We are both dragon energy. He is my brother. I love everyone. I don't agree with everything anyone does. That's what makes us individuals. And we have the right to independent thought."
Then followed up with: "My wife just called me and she wanted me to make this clear to everyone. I don't agree with everything Trump does. I don't agree 100% with anyone but myself."
West has continued tweeting though, and the media started picking up the tweets. Kardashian posted a series of tweets that doubled as an essay to warn outlets to not cavalierly report that West is mentally ill or mock his tweets.
"To the media trying to demonize my husband let me just say this… your commentary on Kanye being erratic & his tweets being disturbing is actually scary. So quick to label him as having mental health issues for just being himself when he has always been expressive is not fair," she started.
"Yesterday it was announced that Kanye had parted ways with some business people and media outlets made this about Kanye's mental health. Rather than just a simple business decision. So I'm glad he tweeted about the state of his company and all of the exciting things happening. He's a free thinker, is that not allowed in America? Because some of his ideas differ from yours you have to throw in the mental health card? That's just not fair. He's actually out of the sunken place when he's being himself which is very expressive."
She also touched on his Trump remarks. (Trump at this point has tweeted back to West, thanking the rapper for his support.) "Now when he spoke out about Trump… Most people (including myself) have very different feelings & opinions about this. But this is HIS opinion. I believe in people being able to have their own opinions,even if really different from mine. He never said he agrees with his politics."
"Kanye will never run in the race of popular opinion and we know that and that's why I love him and respect him and in a few years when someone else says the same exact thing but they aren't labeled the way he is and you will all praise them! Kanye is years ahead of his time," she wrapped. "Mental Health is no joke and the media needs to stop spitting that out so casually. Bottom line."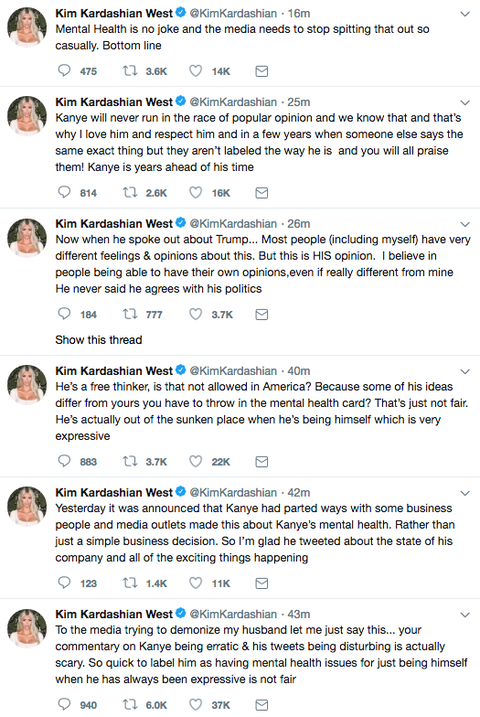 West hasn't responded to his wife's tweets, but he still is tweeting at his account, @kanyewest.
From: ELLE US
Source: Read Full Article