Kris and Caitlyn Jenner "Interact When They Have To" for Their Kids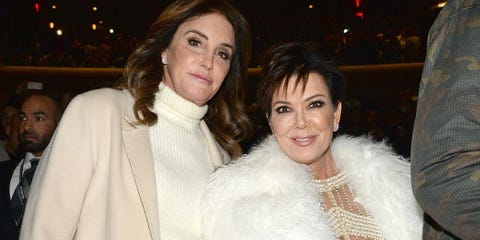 Kris Jenner and Caitlyn Jenner put aside their differences to co-parent their daughters, Kendall and Kylie, according to a new report. The former couple separated in 2013 and were reportedly not on good terms following the split, but things seem to have improved slightly since then.
"Kris and Caitlyn interact when they have to for the kids," an insider told People. "It's important for Kylie and Kendall. They can be cordial, but like most exes, they're never going to be best friends."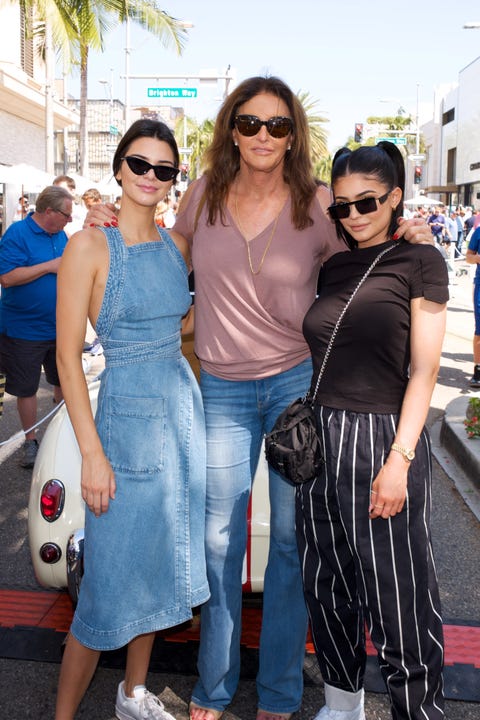 As People points out, the family of four has reunited on several occasions, including Kylie's 21st birthday party earlier this month. "It wasn't a happy, laughing interaction between Kris and Caitlyn," a source told the site. "It was more like, this is a moment where we're coming together for the kids. It was very brief."
Caitlyn, who is said to have a strained relationship with stepdaughter Kim Kardashian, was seen in the KKW Beauty mogul's Snapchat story during Kylie's birthday.
Kylie's 21st birthday
A post shared by Kim Kardashian Snapchats ? (@kimkardashiansnap) on
Although the cameo hinted that the two are now on amicable terms, a source told People that Kim, Kourtney, and Khloé ignored Caitlyn at the celebration.
"Things are still frosty between them," the insider said. "There are too many hurt feelings between Kris and Caitlyn and the older girls."
Despite the friction between Caitlyn and Kim, Caitlyn and Kanye West seem to be on speaking terms. The rapper (and Kim's husband) recently tweeted a screenshot of texts he received from Jenner, where she thanked him for sending Yeezy looks to her rumored girlfriend Sophia Hutchins.
"So awesome. Your [sic] welcome," Kanye replied.
Source: Read Full Article