Another Kardashian throwback has popped up on social media since Keeping Up with the Kardashians ended. But this one has fans cringing. The Kardashians have provided a host of throwbacks over the years, but none has been quite as embarrassing as watching the young sisters lip-sync for an audition.
Fortunately, their fame wasn't dependent on appearing on Star Search and winning. But, of course, Kris Jenner did what the famous momager does best and found other ways to get her girls into the limelight.
'Star Search' was a talent competition TV show from 1983 to 1995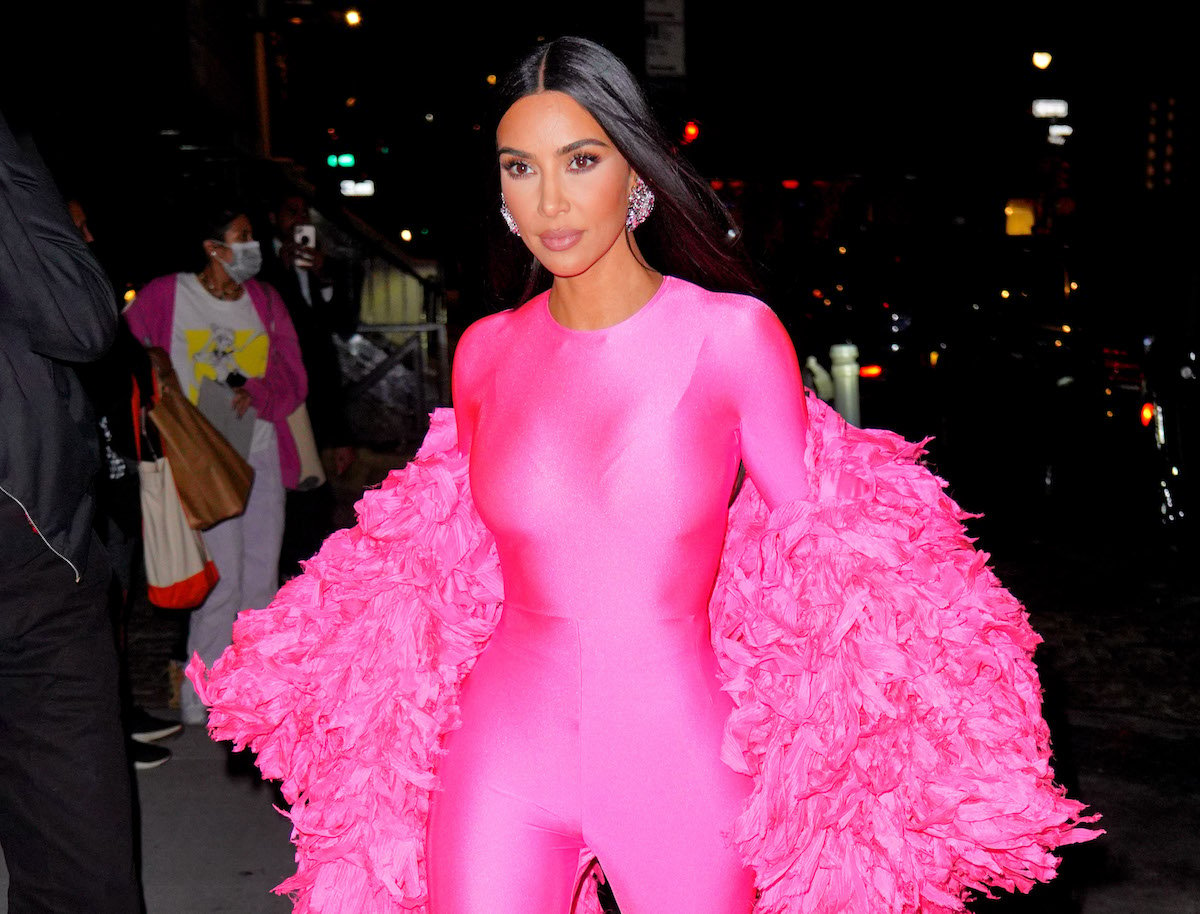 In the '80s and '90s, Star Search was much like today's popular talent competition shows, like American Idol, America's Got Talent, and The Voice. Hopefuls competed to become stars by winning money and contracts that varied depending upon the category.
You'll recognize a few familiar faces from the show decades ago. Some of the greatest singers of our time appeared as kids on Star Search to try to make it big. Little did they know just how big they would make it — and not because of the show.
According to Clevver News, although not all of them won, the following stars competed on Star Search: Beyoncé/Kelly Rowland as Girls Tyme, Justin Timberlake, Aaliyah, Christina Aguilera, Britney Spears, Janel Parrish, Usher (won), Tori Kelly, LeAnn Rimes, and Alanis Morissette.
Famous singers aren't the only ones who tried their hand at Star Search. Kris Jenner taped Kourtney, Kim, and Khloé Kardashian lip-syncing to Tiffany's "I Think We're Alone Now" and sent it to the show as an audition.
After watching it, you can see why it never panned out. But you can't blame Kris for trying — it's a very Kris thing to do.
Fans aren't surprised by Kris Jenner's early attempts to make the Kardashian sisters famous
The Kardashians' throwback audition video has fans feeling one of two ways: obsessed with how cute Khloé was or cringing at their outfits, lack of talent, and apparent disinterest in getting on the show.
According to responses in a Reddit thread that shared this gem, KoKo was "vibing" for most fans, but Kim and Kourtney just looked disinterested and "embarrassed."
One user wrote, "Khloe looks sooo cute! It looks like Kim and Kourtney were forced to do this 😂."
Another called Khloé's performance a "whole mood" and pointed out the one thing you won't find Kim doing is singing and dancing.
But most commenters couldn't help but notice the typical Kris stunt.
"If this doesn't prove that Kris Jenner was determined to make her family famous from day one, then I don't know what will," one Reddit user wrote.
Another mentioned, "She did a great job because I'm still wondering how they are so famous."
And yet another added, "The devil works hard, but Kris Jenner works harder."
The Kardashians' 'Star Search' video recalls these other gems from their past
The beauty of social media is that we get to see all the Kardashian gems from before we met them all on KUWTK. Aside from peeping their Star Search audition video, we've also had the pleasure of seeing iconic throwback photos.
There was Kim's tribute to her father with sister Kourtney, Kourt's throwback that had fans debating Khloé's parentage, and at least five other snaps of the Kardashian sisters. Oddly, not many include Khloé — fans speculate that's because "everyone immediately points out how obvious it is that Rob isn't her father." But perhaps it has more to do with the sisters' age difference.
Fortunately, there's still plenty of time to see more Kardashian throwbacks, and we undoubtedly will. Let's hope future ones don't make us cringe as much as their Star Search audition.
Source: Read Full Article