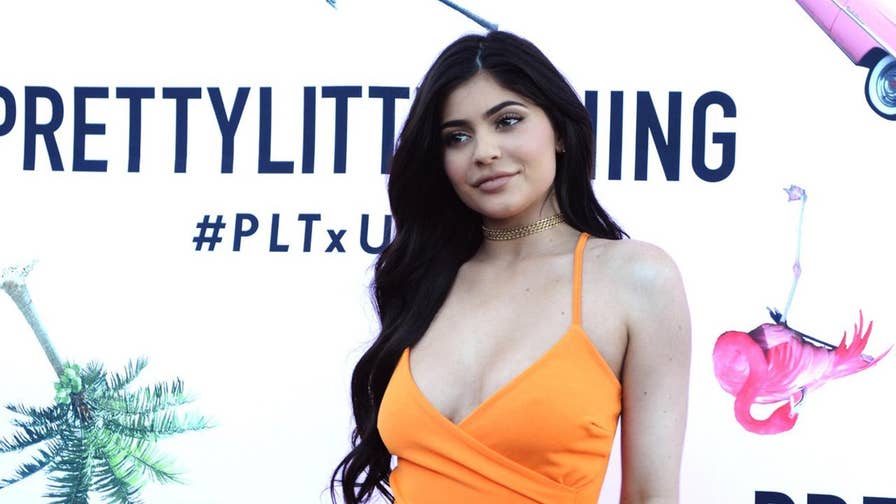 What you should know about Kylie Jenner
10 interesting facts about reality star and makeup mogul Kylie Jenner.
Kylie Jenner has opened up about being bullied "by the whole world" during her time as a teenager in a heartfelt video released on her Snapchat this week.
The 21-year-old makeup mogul took to Snapchat to address what it was like to grow up as the youngest member of the famous Kardashian dynasty by tackling the issue of bullying and sharing her experience as a victim of bullying during her younger years.
In the emotional video, which shows clips of the star being chased by paparazzi, photographed on red carpets, and even crying, Jenner opens up about her experience in an attempt to help and inspire those who are being bullied to tell them that they "are not alone."
"Half of you guys think I'm weird. And the other half think I'm funny. But I've been bullied since I've been nine. From the whole world it feels like sometimes," the video begins with Jenner's words appearing on screen as her shaky, voice over can be heard reading the text out loud.
The star continues, "And I think, I think I've done a really great job in handling all of this. But there're bullies everywhere. So this just a little like Snapchat to tell whoever with their own bullies that the only opinion that really matters is yours and to never change."
Jenner then ends the Snpachat by clarifying that the video isn't meant to make people feel bad for her, but wants fans to see the message as a PSA for those bully vicitums.
"This isn't a pity party though, don't get it twisted," she said. "This is for those with bullies out there to know that you're not alone. Now goodnight, spread love."
Despite struggling through her teenage years, the new mother, who gave birth to her daughter Stormi Webster in February, has not only taken on the new role of matriarch, the young star has also launched a soon-to-be billionare makeup empire and as well as fashion line with her older, model sister, Kendall.
On Thursday morning, Kendall shared her sister's video on Twitter with the caption, "That made me cry."
In addition to using her social media platforms to spread messages and sell her Kylie Cosmetics line, Jenner recently took to Twitter to ask her fans what she should her daughter as for her first Halloween.
After receiving more than 2,000 comments, the beauty mogul responded and said, "Love these ideas. Can't wait!"
You can find Morgan M. Evans on Twitter @themizfactor.
Source: Read Full Article