A big part of Kylie Jenner's image is her hair. Her many hair choices throughout the years have been closely watched. In fact, her hair is such an important part of her brand that she's even trademarked "Kylie Hair," probably in preparation for the launch of a new haircare line.
Jenner recently revealed a hairstyle that the public doesn't see very often. This wasn't just hair that was longer or shorter or a different color; this was her own actual hair. And the way it looks has got her fans shook.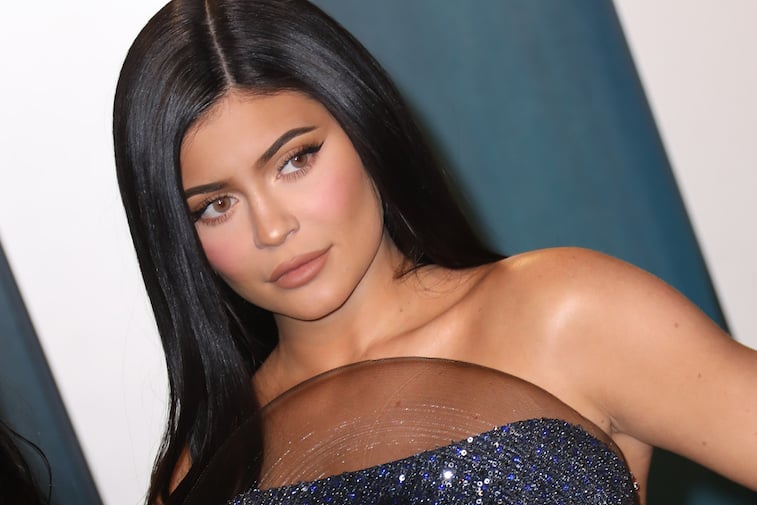 Kylie Jenner's 'new' hair
In a recent Instagram post, Jenner revealed her natural hair, without any extensions or wigs.
It's about chin length, and although her hair was a little wet, so it's hard to judge the style, it looks like she has long, messy layers.
She was getting her roots lightened to blend with the lighter hair colors she's been wearing lately. This isn't the first time she's shown her real hair but this is the shortest and lightest it's been in some time.
While some people liked the light brown – almost blonde – color and casual style, others were worried about the condition it's in.
https://www.instagram.com/p/B9iBWOiJOdE/
Fans are concerned
When the images of Jenner's real hair hit the internet, fans took to Reddit to discuss what they saw. The immediate consensus was that it's strange to see her without any extensions, and they wondered if any of the Kar/Jenners have natural hair with no enhancements.
Some think that Kendall's hair might be her own, but most of the family have extensions or wear wigs. And seeing Jenner's natural hair they thought they knew why.
"Omg her hair looks fried :(" one commenter lamented. Another agreed, saying about all the sisters, "It would be so hard to keep their hair healthy enough to wear naturally. I'm sure all of their hair is fried."
An expert agreed that everything the women do to their hair would cause considerable damage, requiring them to keep extensions in to give the look of healthy, full hair. "Hairdresser checking in: Constant heat styling (flat iron, hot tools) and colour changes (bleaching, highlights, etc) make that difficult…Hair only grows if you leave it alone but they can't/won't do that."
It's not surprising she has lots of hair damage
Jenner isn't the first star to resort to fake hair to cover damage from their styling choices. Ariana Grande has admitted that her signature glossy, high ponytail contains extensions and that she wears it to conceal how damaged her hair is.
It makes sense that Jenner's hair would suffer from everything she does to it, especially in light of this fan's memory: "I remember some episode when they were going on about Rob going bald (he wasn't) he went to an appointment with someone and said all his family naturally had really thin hair and wear extensions…I was actually surprised."
Some people wish Kylie Jenner would embrace her short hair
https://www.instagram.com/p/B9KqwDlnTDe/
Despite how "fried" Jenner's hair is, plenty of fans think she should take a break from all the extensions and wigs – so her hair can recover, but also because her real hair is actually pretty cute.
One fan said, "but i loveeee kylie with short hair!!! she should own it more often!" Another chimed in, "Agreed!! I'm kinda over the constant hair changes and wigs, plus she looks amazing with her short hair."
Unfortunately for the health of Jenner's hair, casual and easy isn't her style. Whether her fans agree or not, she loves the extreme looks. It doesn't seem likely that she's going to choose her natural hair any time soon.
Source: Read Full Article