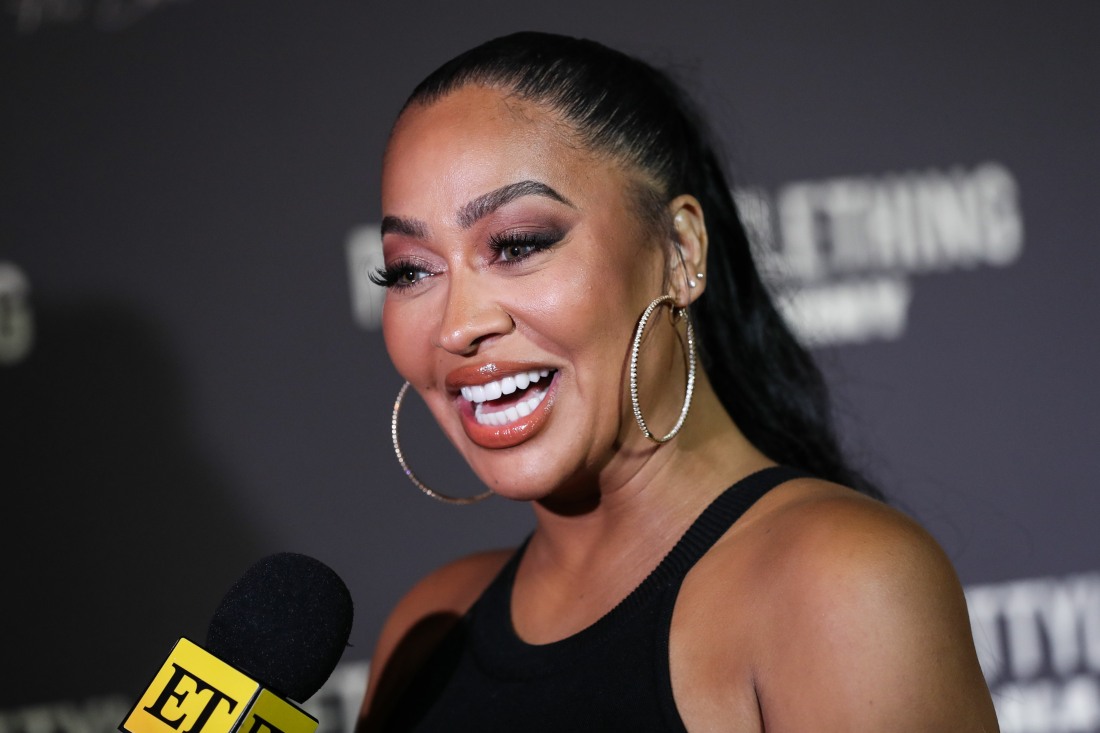 La La Anthony and Carmelo Anthony divorced last year, after being separated for a while. Their son Kiyan is 15 years old, and Carmelo and La La have tried to stay civil for his sake. I remember thinking that La La was over Carmelo for a while before the separation though – the gossip was that he cheated on her constantly and indiscreetly, and she was completely fed up by the end of their marriage. Now La La is free and moving on. She's only 40 years old, or is that disputed? Her Wiki page isn't clear – either she was born in 1982 or 1979. I think she's shaved a few years off, it happens. La La spoke to the Call Her Daddy podcast about when her marriage fell apart and the kinds of guys who hit on her these days. Some highlights:
Her marriage fell apart soon after Carmelo was traded to the Knicks: "I'm from New York so being here is nothing new. When we lived here under all of that, that's when things became complicated. Now that I look back, that was kind of the start of the demise of the marriage." As La La explained to Cooper, moving to the big city came with added "scrutiny" from the media. "It is really hard. That's not the only reason things didn't work out, but things got tough with New York, just constantly being under the spotlight and people watching every little thing."

She & Melo co-parent well: "We had some great times. We have a beautiful son, Kiyan, who's amazing. It wasn't all bad. We had great, great times. It ended bad, but we're still friends and we co-parent great…. Life is just about lessons and going through different phases, and that was a phase in my life, a chapter in my life. And now, that chapter's over but it's never really over when you have a kid with somebody.

Younger guys are the only ones interested in her: "Here's how it goes. This is what I'm finding, I don't understand this … I'm not saying when you get older you want to date younger guys but when you get older only younger guys want to date you… It's the wildest thing. Guys will DM me and want to take me out and I'll google them I'll be like, 'You're 22 years old.' Like, How?"

Younger guys are wild: She explained that younger men are "so confident," but she doesn't know what the age "cut off" should be. "But I don't get what this thing is, like the older you get the younger the guys get and it's wild."

She's single now: "People think I'm just out there, like, you can have any guy you want, but not really because the guys trying to talk to me are 21 to 22 years old… Look, it's, I don't know anything about relationships anymore. I'm done giving relationship advice even to myself. I don't know. What I do know, is I'm going with the flow. Like, I'm not dating anyone currently, I'm not in anything serious currently, but if someone wants to take me out and I'm like alright, cool, I'm not just gonna say [no] I'm trying to be more open about it and whatever happens happens."

She wants Kim Kardashian to play matchmaker for her: "Kim would be really good at that. She would be good at that. Also cause she's single now too so it's like, it's different. We can talk a little bit more about, like, what do we like, what do we not like, what are we looking for, what are we not looking for, like, it's different." She explained that having a friend set her up would be the best way to meet someone as opposed to using a dating app, which she has yet to try. "I feel like a friend knows me, knows what I like, that's the best way," she said.
[From People & Page Six]
While I don't have younger guys asking me out, I'm close to La La's age and I have to admit, I've started to notice that the youths are getting shockingly flirty with me? I'm looking at some of these kids and I think they're in high school or something and then they start to flirt with me! What is up with the youths these days? It's probably that a 21-year-old guy isn't thinking "I need to settle down with a long-term life partner." Guys that age want to have temporary fun with a woman who knows what they're doing. So yes, I believe La La. I bet she gets 21-year-old men and 60-year-old men asking her out and never guys her own age.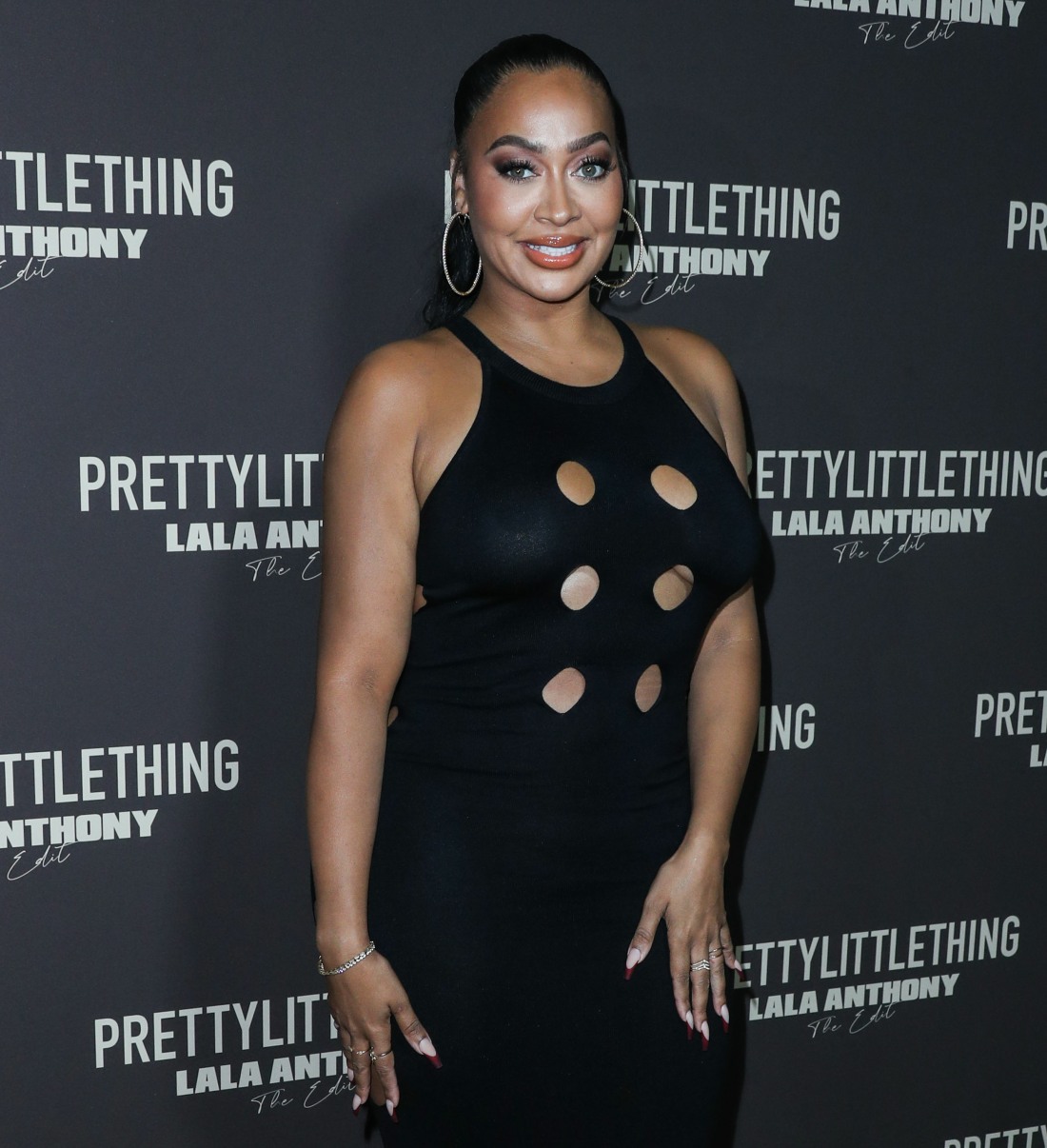 Photos courtesy of Xavier Collin / Image Press Agency / Avalon.
Source: Read Full Article