Lil Nas X Opens Up About The Backlash To Coming Out As Gay!
Lil Nas X may have been a touch coy with the way he came out of the closet — but now that he's out he is absolutely ACING the backlash period.
In the age of social media, every Tom, Dick, and Hairy Ass can send messages directly to public figures to let them know just how not OK it is with them that you're gay.
The Old Town Road rapper has been no exception.
Video: Watch Miley Cyrus Find Things To Do While Lil Nas X And Billy Ray Perform! 
Upon coming out, he immediately got tons of tweets and Instagram comments which would have enraged a less chill individual.
So how does Lil Nas X stay cool and quippy under those circumstances?
In an interview with BBC Breakfast on Friday, he explained his secret to handling homophobic haters:
"Learning the Internet over the past couple of years, I used to be that person who was negative. So it's like I'm not angry or anything because I understand how they just want that reaction."
That's the secret. Keeping in mind people are TRYING to piss him off — and the only way to beat them is if it never works. His plan?
"I'm just going to joke back with them."
And joke back he does.
He has hilariously responded to comments like:
"Bruh why you gay"
with
"it was accident"
…and…
"Bro please tell me your gay as a joke"
with
"I'm gay as a joke"
…and our personal favorite — shooting back at a "fan" who wrote:
"Someone I looked up too as a great person who makes dope music turned gay. Smh"
with the faux mea culpa:
"i apologize for my actions ? hope u find a better role model g"
Classic.
He also took the wind out of a lot of troll sails by tweeting this week:
"just got news that i'm gay and i will no longer be streaming my music. i'm sorry that s**t is just not ok."
AH-Mazing!
Lil Nas X also explained why it was so important to come out so quickly upon hitting the spotlight, something he admits he'd considered "taking to the grave."
He says ultimately he just couldn't hide his true self:
"I don't want to live my entire life, especially how I just got to where I'm at, not doing what I want to do."
He also believes he's "opening doors for more people" who have been afraid to be themselves in the public eye.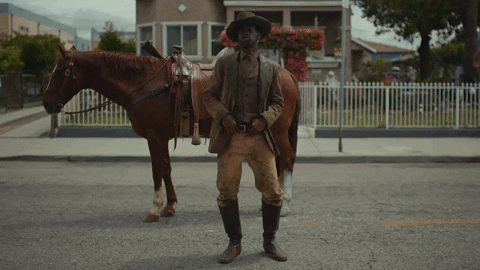 Nas says he hopes LGBT fans will also "feel more comfortable" knowing he's out there because "especially within the country and the hip-hop communities, which both songs combine, it's not really accepted in either."
Sad but true.
Do YOU think Lil Nas X coming out at the height of his popularity will make a difference??
See the key interview section (below):
Source: Read Full Article