Literally Just 30 Hot Hot Heat Pictures of Prince Harry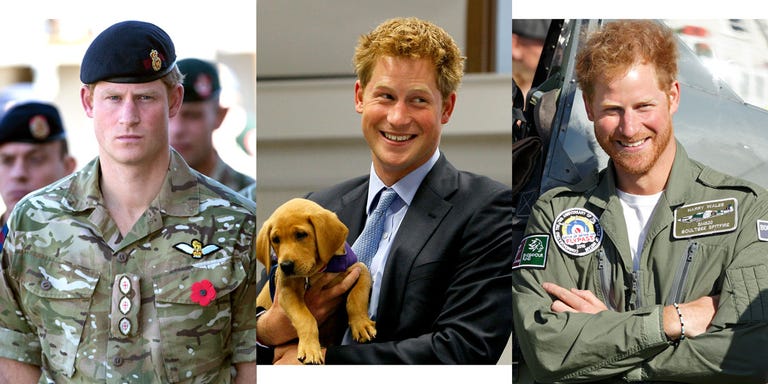 Prince Harry, sixth in line for the British throne, army vet, humanitarian, reformed bad-boy, and soon-to-be-husband of Meghan Markle, is a bonafide hottie. Don't @ me. Between his red hair, scruffy beard, huge smile, and that whole "royalty" thing, he's got it allll going on, and he totally knows it. Here are 30 photos of him at his absolute best. Please, enjoy.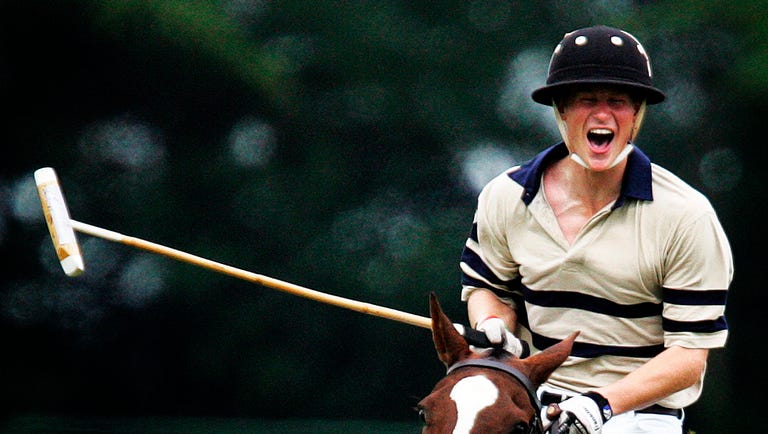 There are few things hotter than a real prince who plays polo, but a prince who plays polo and makes this face while doing it? Yep, that's definitely one of them.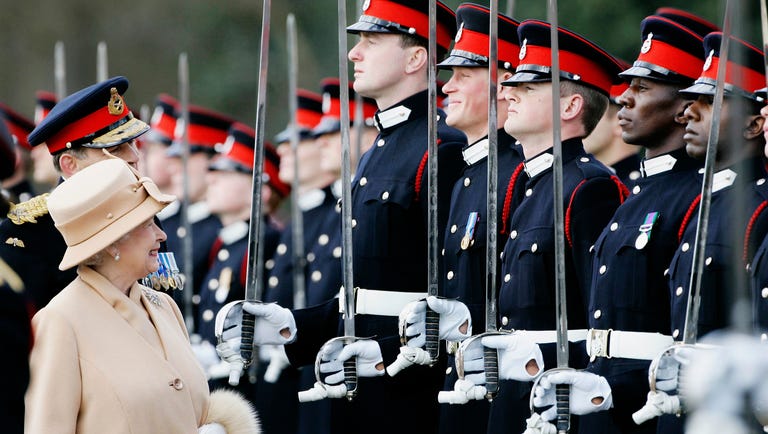 I'm sorry, but who can resist a guy who can't keep a straight face when his own grandmother cracks a joke? This was taken while the Queen was inspecting troops during the Sovereign's Parade at Sandhurst Military Academy, where Harry was training to be an Officer Cadet.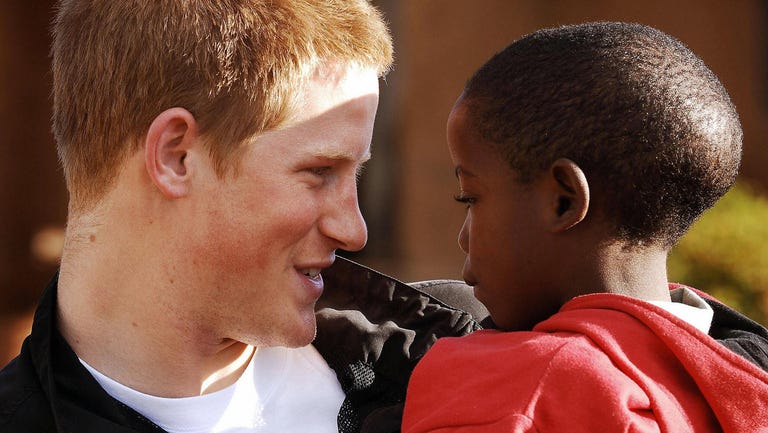 Okay, here's a pic of Harry doing what he does best — hanging with kids. Because we all know that at heart he really is one. This was taken during a visit to Lesotho in Southern Africa, and Harry was there to launch a charity. Philanthropy is sexy. He actually was able to reunite with this boy, named Mutsu, on a trip to Lesotho 10 years after this photo was taken.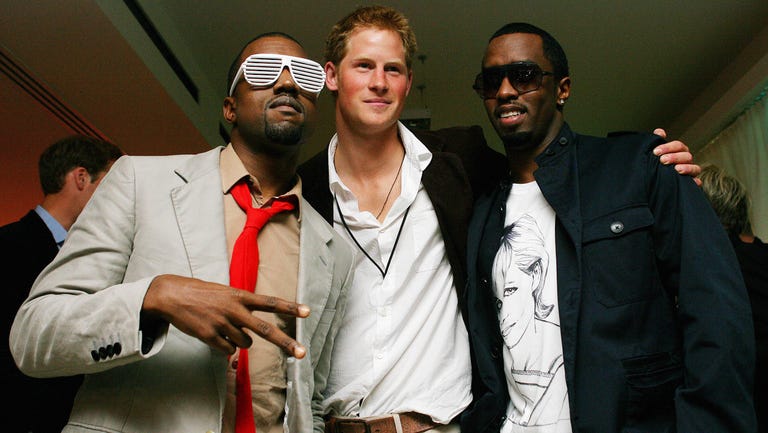 In case you forgot, one time Prince Harry met Kanye West and P Diddy backstage at the benefit concert he put on in honor of his late mother's birthday. Now? This photo is maybe not-so-hot. (But OK, still hot.) In 2007? This picture was the epitome of pop culture royalty, trust.
#TBT to that time Prince Harry was mid-interview while serving in Afghanistan and had to literally jump up to respond to a situation with his comrades. Sure, this isn't a photo, but answering the call of duty = very sexy.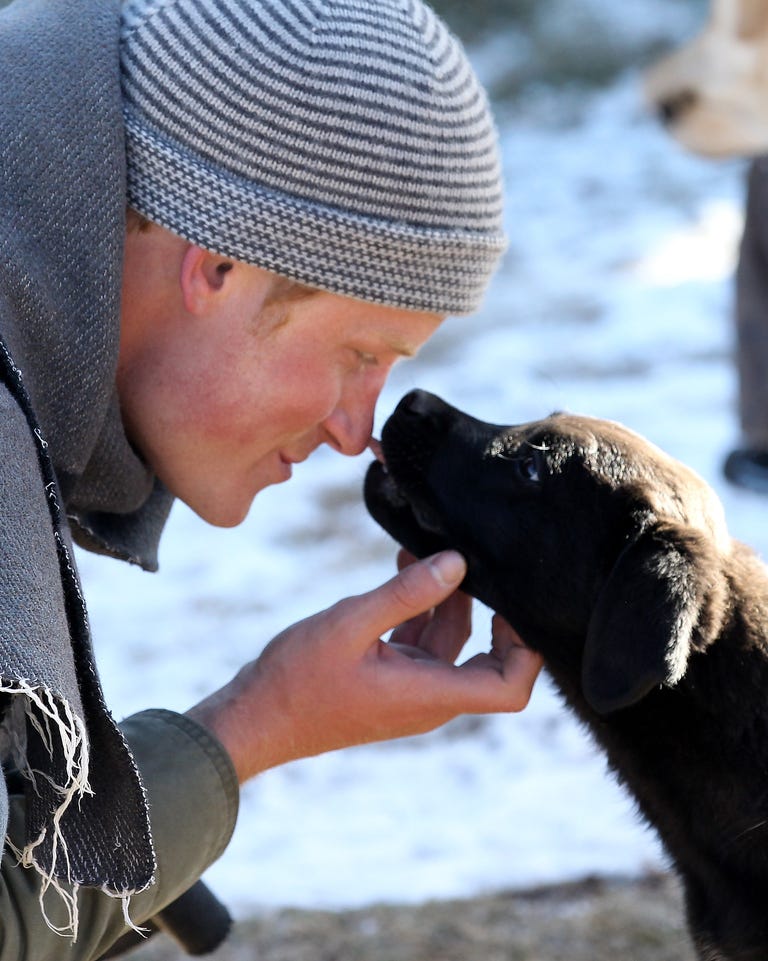 Quick poll: what's more adorable? Harry, this little pupper, or the pupper's little tongue? Too tough to call. This photo was taken while Prince Harry was in Lesotho, Africa with his brother William.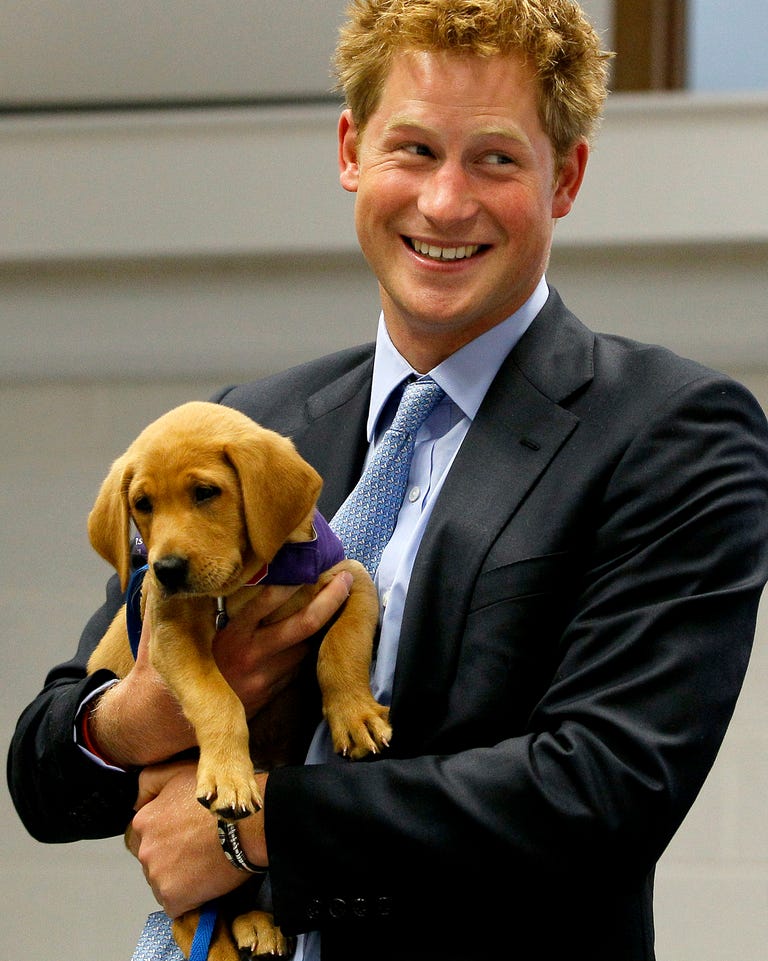 And here's another photo of Prince Harry with a really f*cking cute puppy. Their hair almost matches you guys!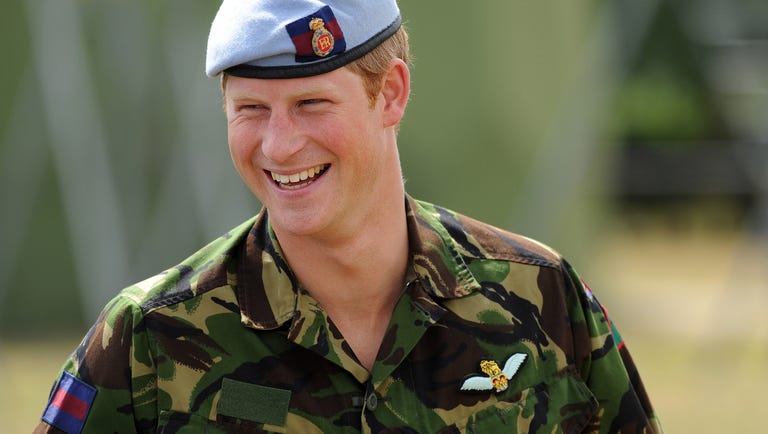 This photo was taken while the prince was visiting a British air force base. He's wearing a military beret! And you can tell he loves it!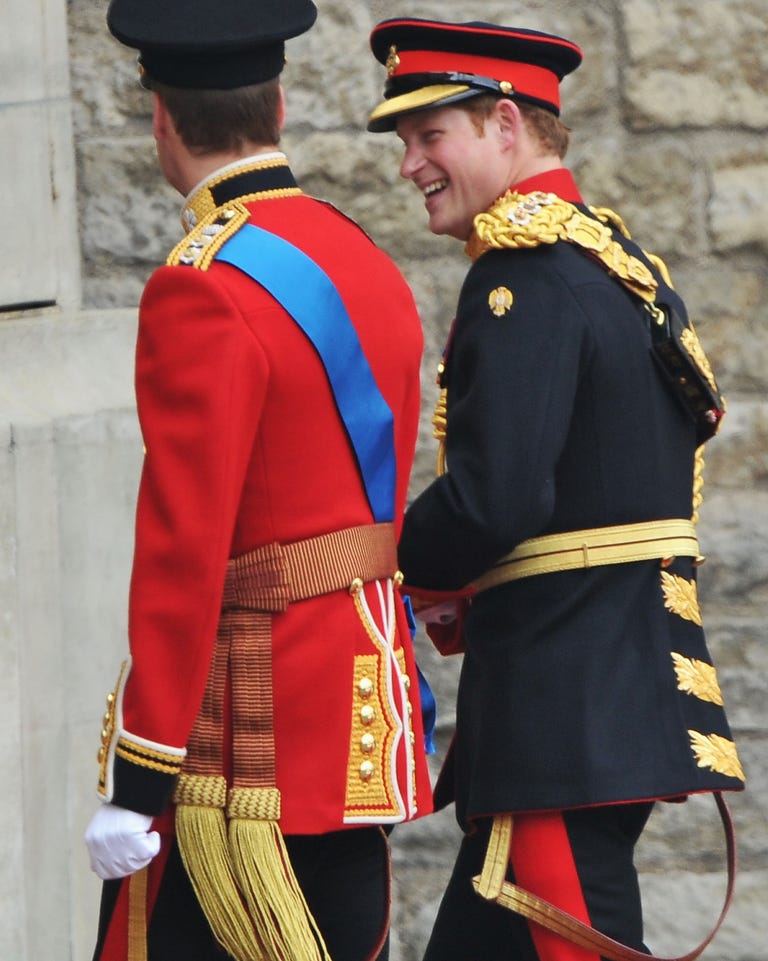 Here's Prince Harry, mid-laugh, on his way into Westminster Abbey for his brother William's wedding. I, for one, find being a best man super hot. And those uniforms? Forget about it.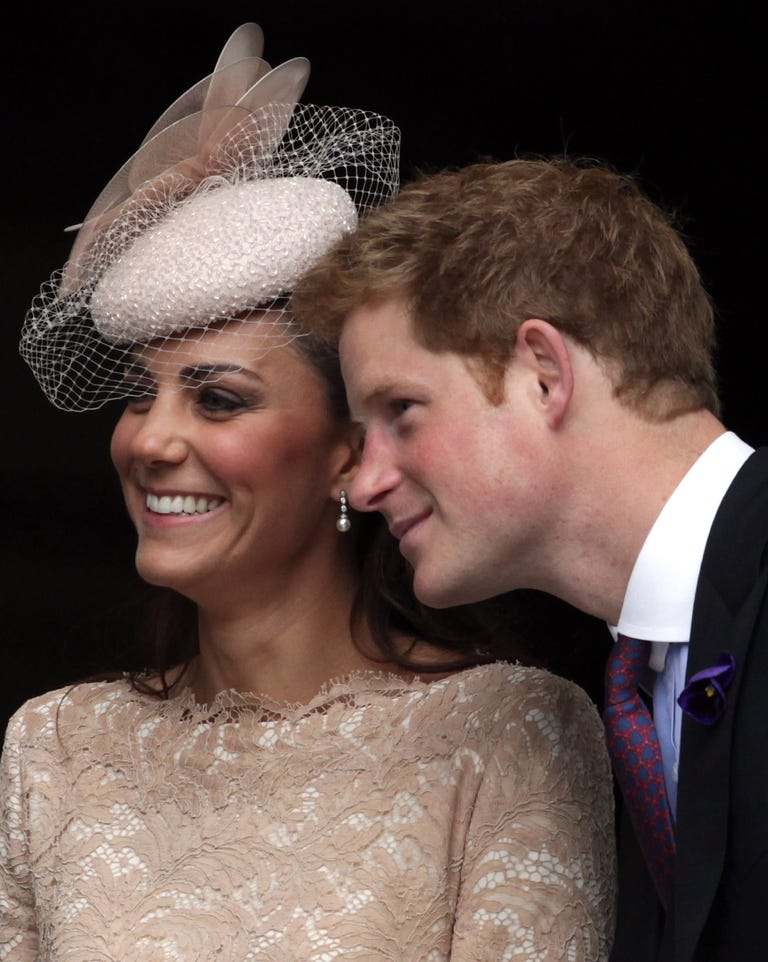 On its face value (get it??), this is not an entirely hot pic, but can't you just imagine being at some super boring event and having Harry whisper something funny in your ear and then you have to try not to laugh but that makes you laugh harder? That's Kate in this pic, and that's why Harry is the hottest.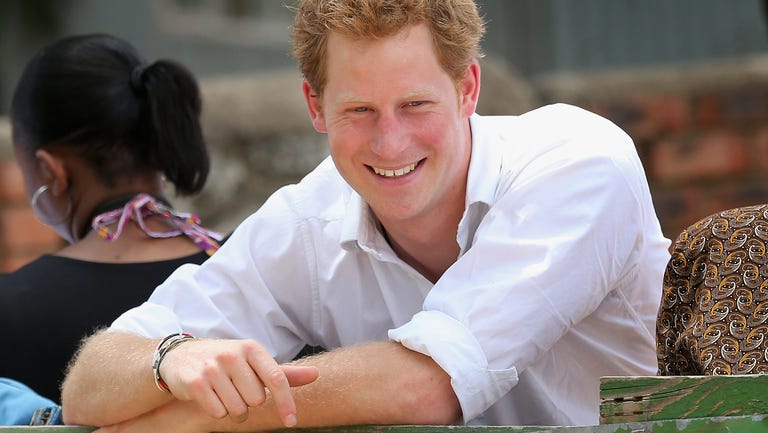 Okay, here's Harry, back in Lesotho in Southern Africa, doing more philanthropy work. His chairty, Sentebale, works with local grassroots organizations to help children, who are victims of extreme poverty and the HIV/AIDS epidemic.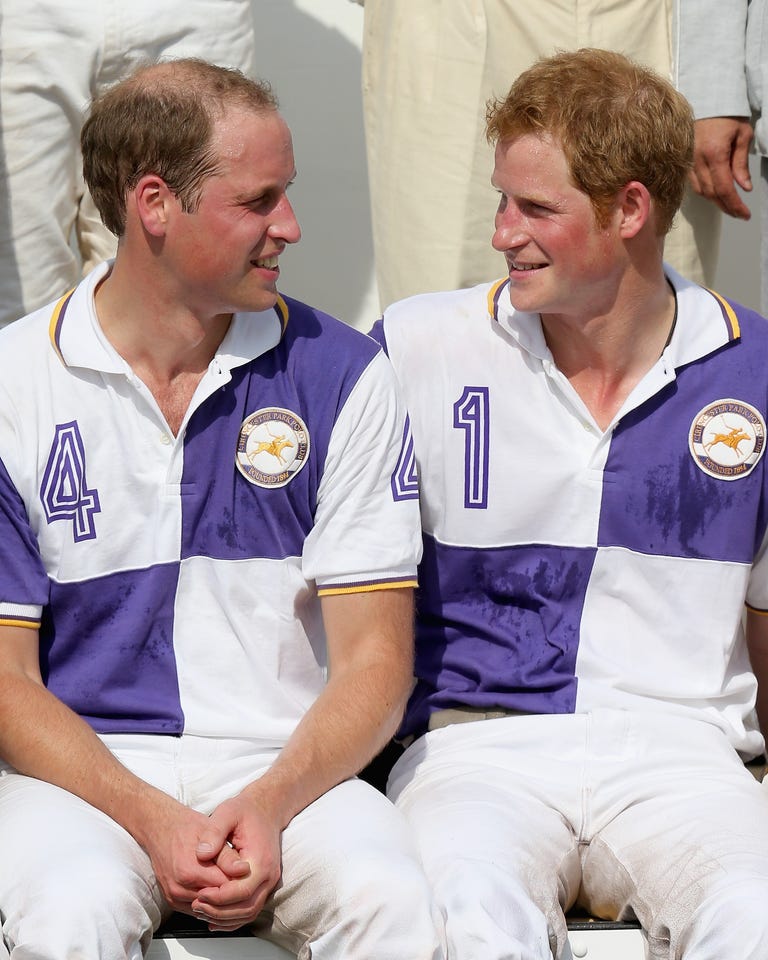 What's hotter than one Cambridge man? Two Cambridge men. What's up, Prince William? This photo was taken after a nice, sweaty polo match. Believe it.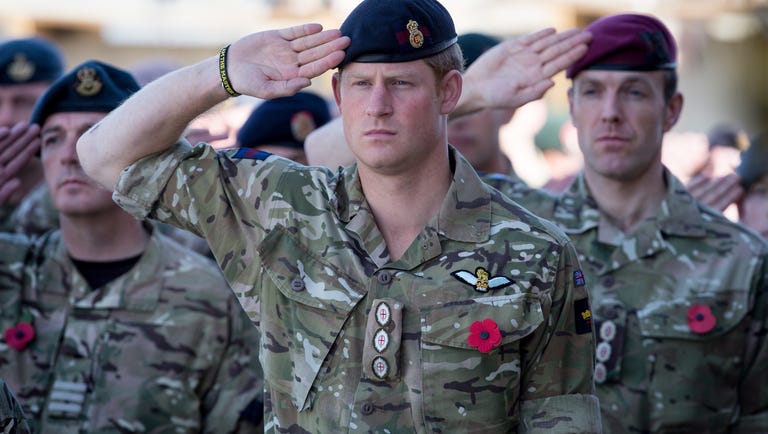 Here, Prince Harry gives his best "super serious" facial expression while attending Remembrance Sunday services in Afghanistan. He joined British Troops and International Security Assistance Force personnel for the event. He's really pulling it off, tbh!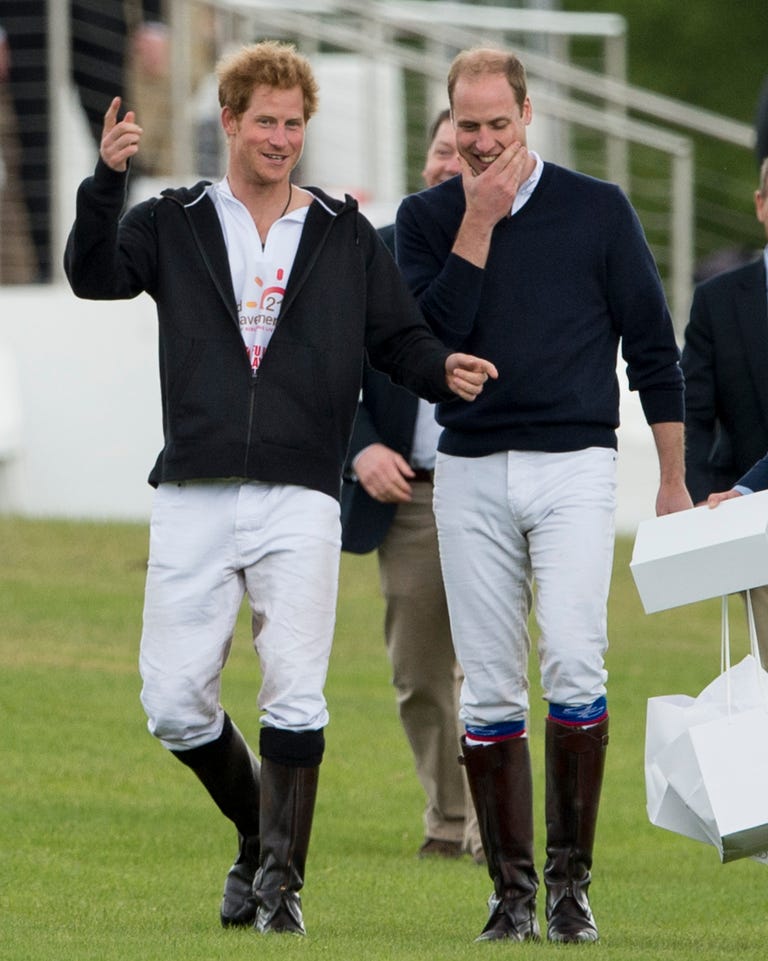 Gotta love a man in white pants, amirite? Hi again William! This was taken on day two of the 2015 Audi Polo Challenge. Did they win? Who cares.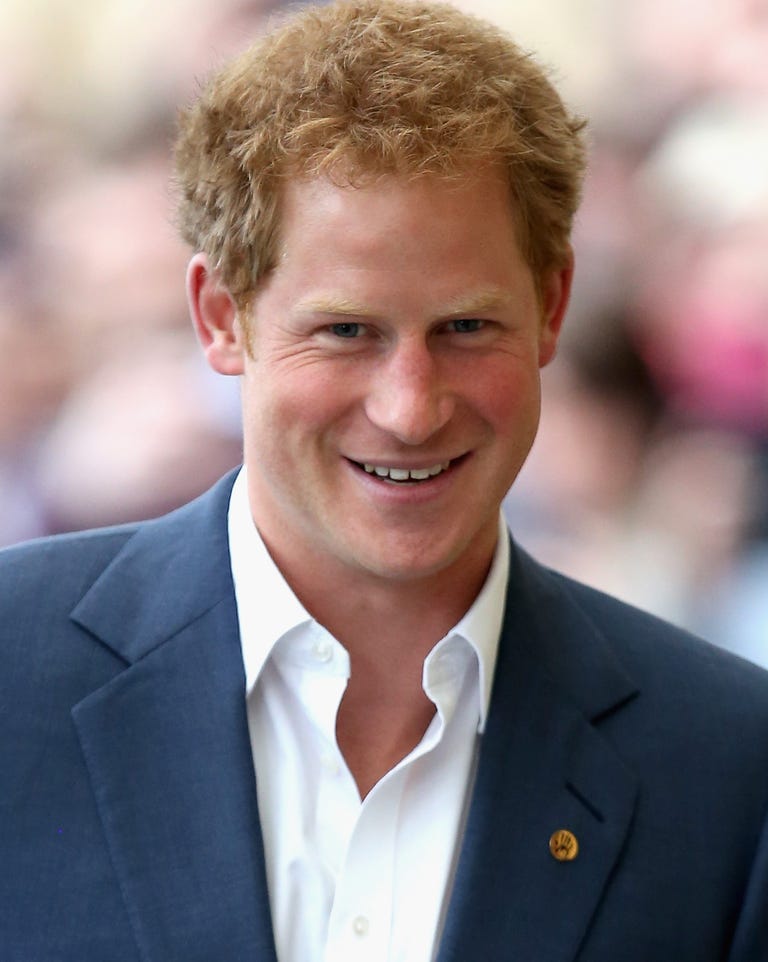 Here's Harry at the Gala Concert benefitting WellChild at the Royal Albert Hall in 2015. Nothing else needs to be said, thxvm.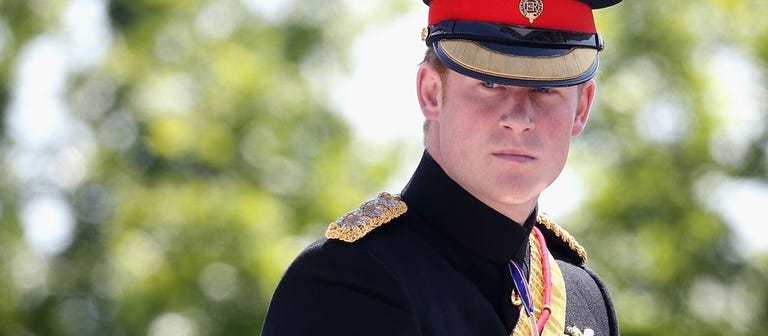 This photo shows Prince Harry attending the unveiling of the Bastion Memorial at The National Memorial Arboretum, and that hat is really *doing* things for him.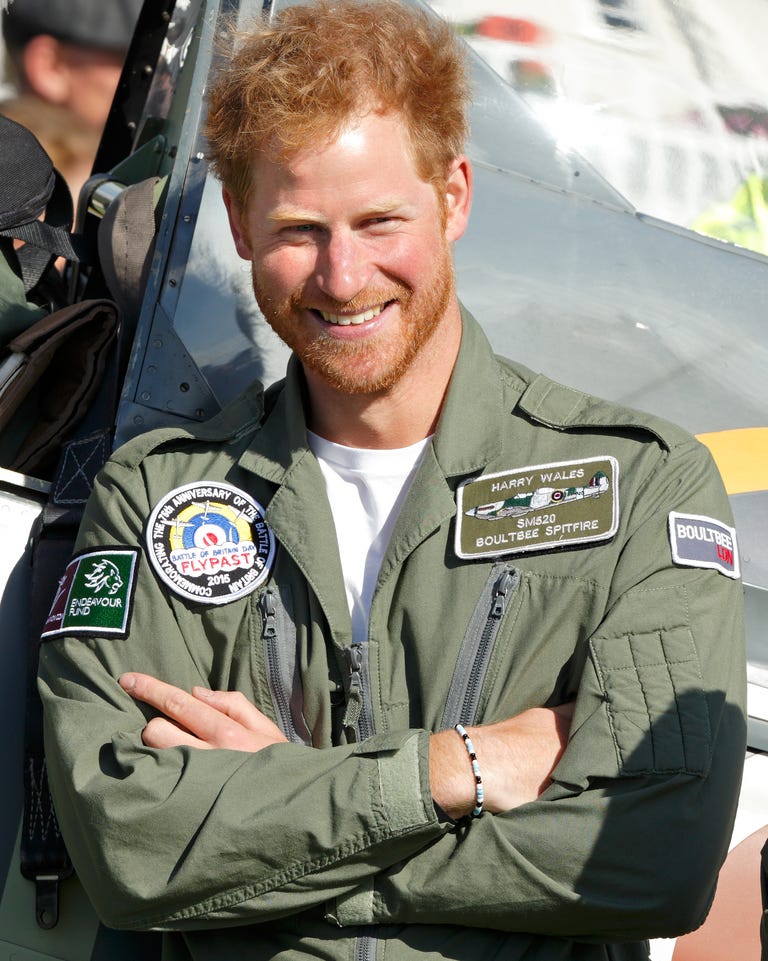 I'm sorry, is this a still photo from the set of Top Gun? HELLO HARRY. GET IT.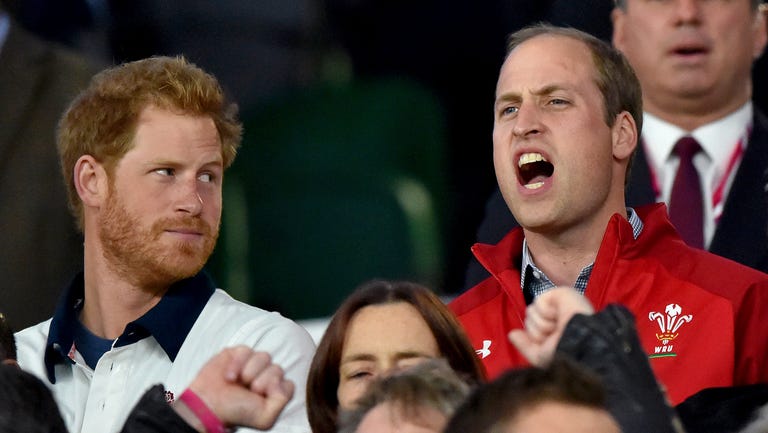 Side-eye Harry is officially the best Harry, IMO. Gotta love a man who can throw shade.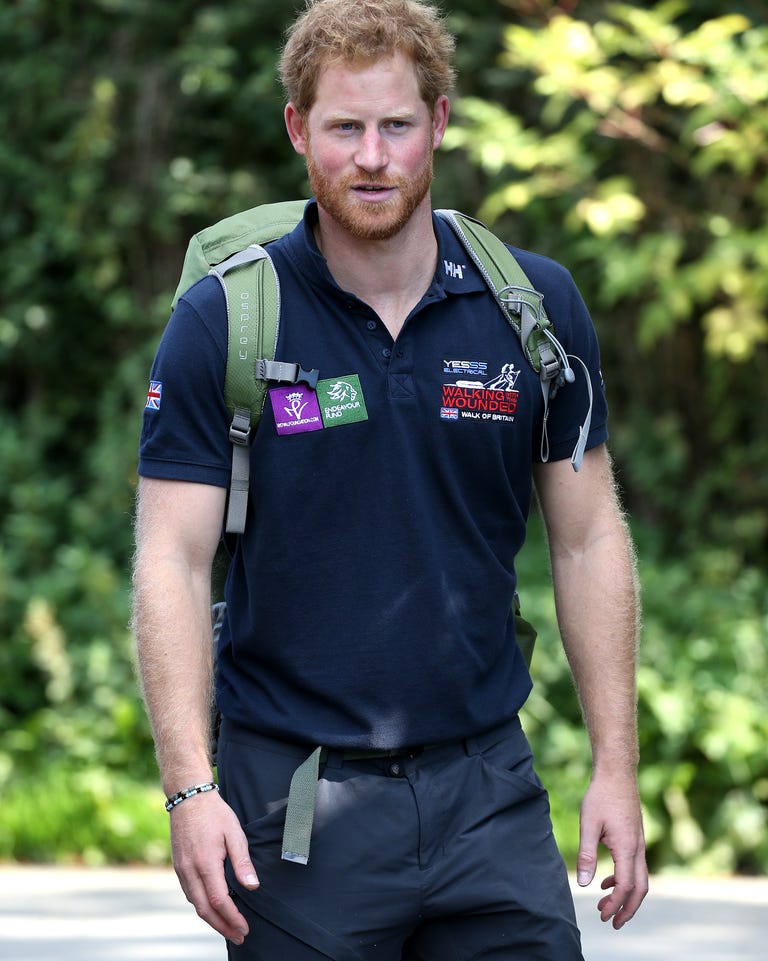 This look screams "let's go on an adventure together," and that's sexy. Prince Harry was walking with a foundation called Walking with the Wounded, which supports wounded veterans. The other veterans were walking 1,000 miles for charity, but Harry only joined them for a portion of it. He's a busy man, obviously.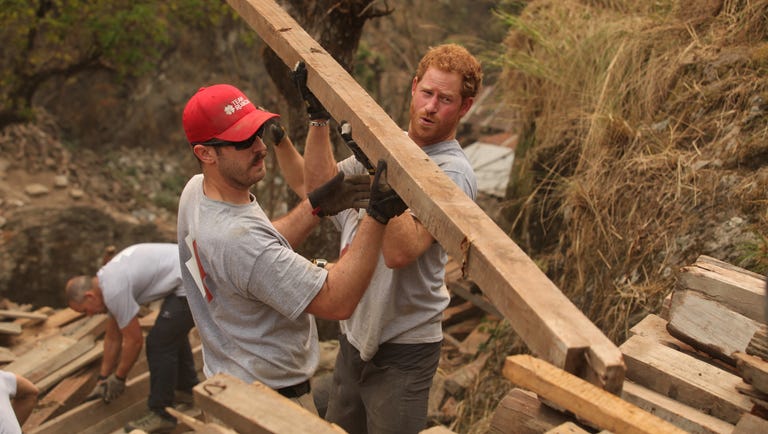 Yes, Harry, you LIFT that beam. Look at the facial expression — total concentration. You can almost hear him grunting a little as he lifts. Too far? Too far. He was in Nepal helping Team Rubicon U.K. rebuild after earthquakes struck the country.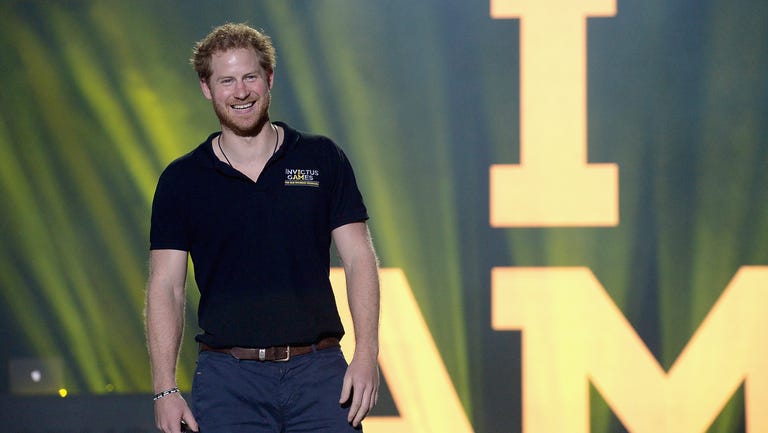 I'm sorry, is that a little bit of bicep I see? This is Harry at the Invictus Games Closing Ceremony in Orlando in 2016, giving his remarks. Yep, he was on American soil and you weren't even there. I feel slighted, too.
Idk about you but in my mind Harry is *strutting* in this pic. Loving this dark blue, lighter blue, even lighter blue number he's got going on. He was on his way to an event where he played sports! Manly!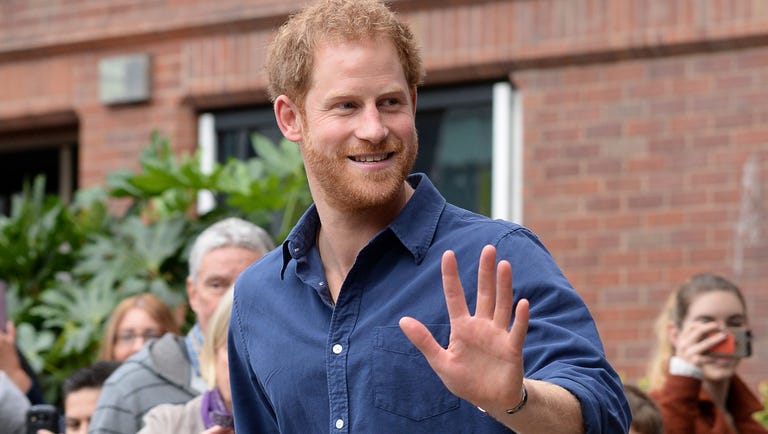 And here's Prince Harry, waving as a good prince does, while leaving the new Nottingham Police station on an official visit.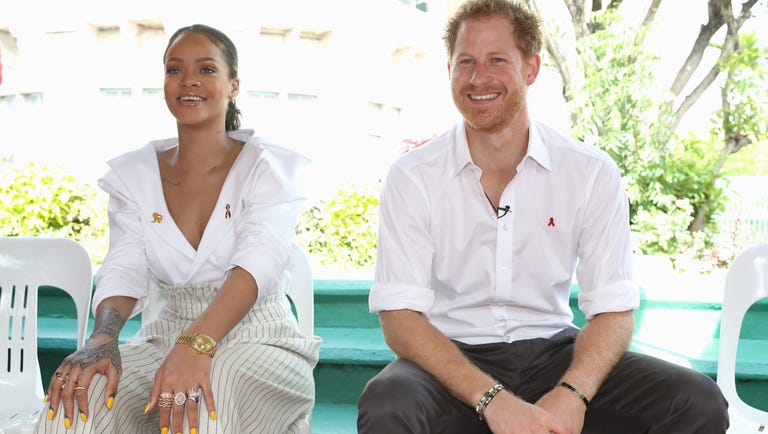 In this photo, you can see Prince Harry, a royal, with another royal, Queen Rihanna. The two were in Barbados getting HIV tested to raise awareness. Wanna know what's sexy? Knowing your HIV status. This has been an official PSA.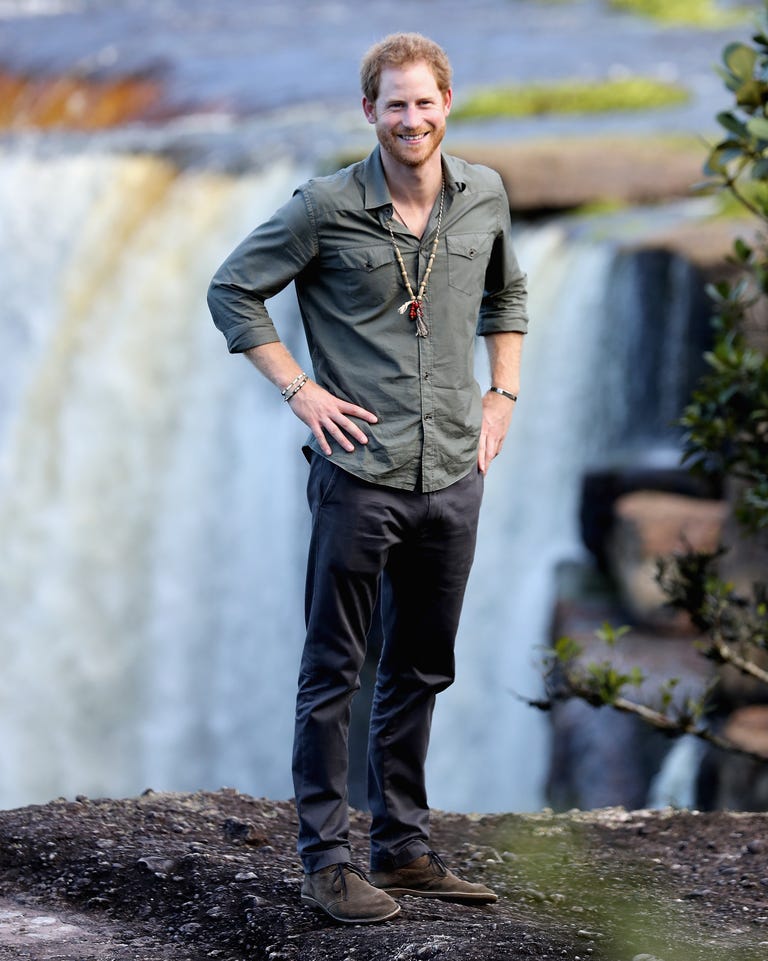 Don't go chasing waterfalls, as the song says, unless Prince Harry is standing in front of them. Then please, 100 percent go chase those mother f*cking waterfalls.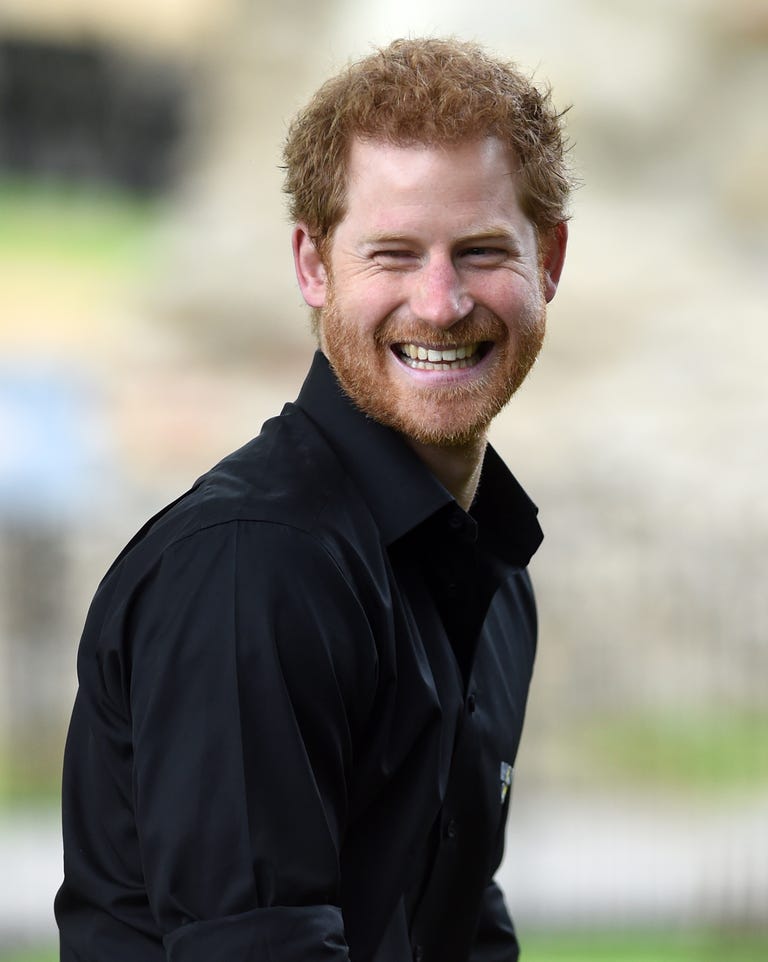 BIG GRINS FOR DAYS. ALL THE SMILES. AH.
Here lies the greatest of all the Harry with children pictures. He was at the Invictus Games in Toronto when he noticed this little girl named Emily stealing his popcorn, so naturally he had to play along. In this picture, you can see him fake stealing the popcorn away from Emily with an "Oh no you DIDN'T" look on his face. Ovaries = exploding.
And here's another one, just because this girl is a total nug and so is he.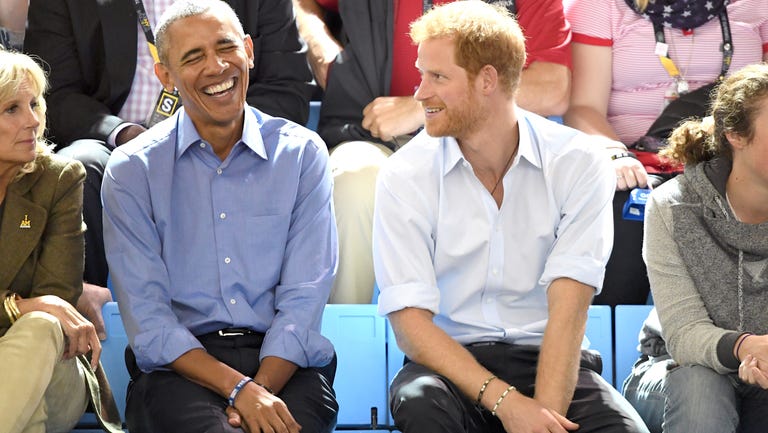 What's more hot than a bromance with a U.S. president? Literally nothing. NOTHING is hotter.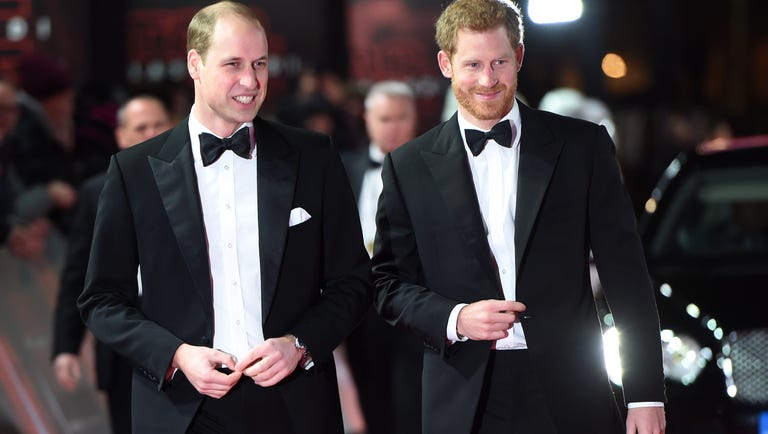 Last but certainly not least, here's your favorite prince in a tuxedo. He was attending the Star Wars: The Last Jedi European premiere. The brothers Cambridge were originally supposed to make a cameo in the film but it had to be cut because they were both too tall to wear the storm trooper costume, which totally beats your stupid Tinder match putting his height in his bio.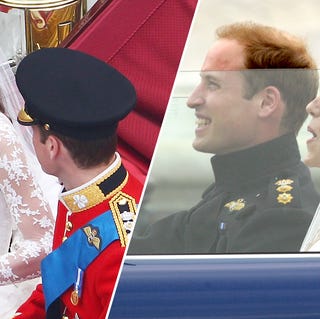 Source: Read Full Article