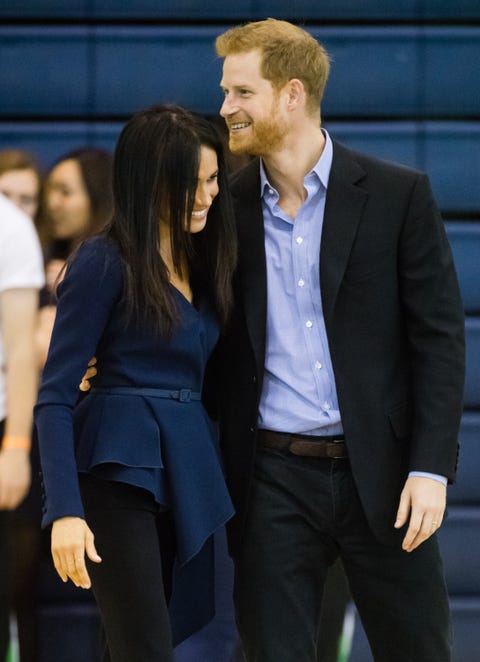 Prince Harry and Meghan Markle had a subtle yet adorable PDA moment at the Coach Core Awards this morning. After participating in a game of net ball, the Duke and Duchess of Sussex engaged in a small but sweet embrace to celebrate.
After cheering along with the other players and coaches, Prince Harry rubbed his wife's back, and she gave him a loving side hug in return.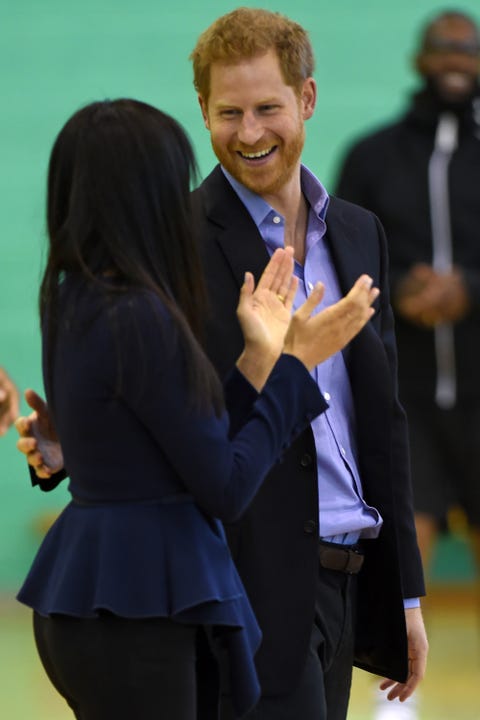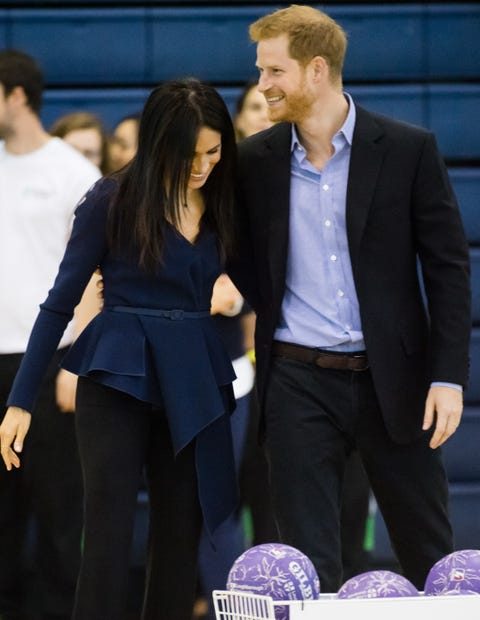 Meghan wore a navy belted Oscar de la Renta top and Altuzarra pants with heels for the festivities at Loughborough University today. Meanwhile, Harry kept it simple in black pants, a blazer, and a baby blue button-up shirt.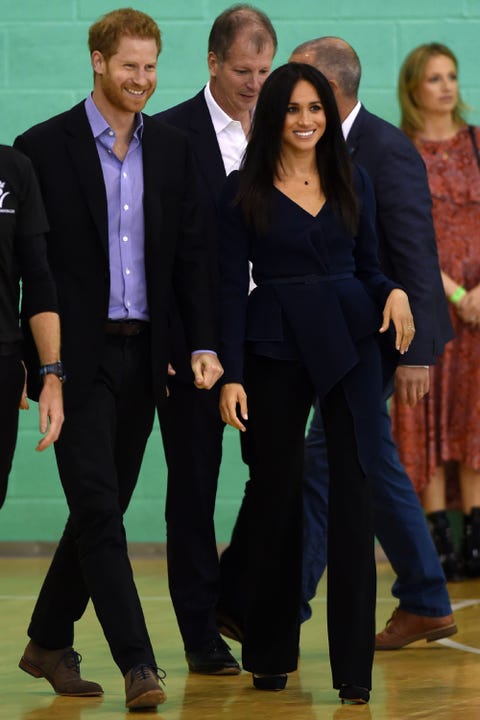 The couple met with the Coach Core graduating class of apprentices during their visit. The program aims to help young people in need find employment through sport, according to the official website. It was created through the Royal Foundation in 2012, following the London Olympics.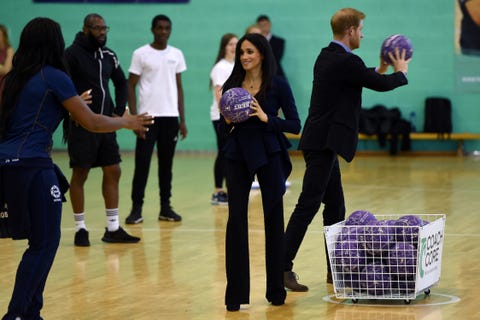 "At Coach Core, a netball shootout can come with some pretty great teammates! The Duke and Duchess of Sussex took part in our shootout, & congratulated the seven groups of graduates from across the UK that all graduating today – from Essex, all the way to Glasgow!" the organization tweeted today.
Harry and Meghan's appearance today follows the launch of the Duchess' first solo project, Together: Our Community Cookbook, which released last week.
She celebrated the publication in collaboration with Hubb Community Kitchen with a luncheon at Kensington Palace, where she and her husband had another adorable PDA moment. As they posed for a photo, the wind swept the Duchess' hair up, but he helped brush it down.
Source: Read Full Article