You'd think a Duchess could go watch her friend play a game of tennis at Wimbledon without it causing insane amounts of drama, but nope. Apparently not. Meghan Markle is coming under (extremely unfair) fire for her recent court-side appearance to watch Serena Williams, with the latest uproar being over her choice of attire: jeans.
The Times spoke to several sources at the event, including one official who said "It was a nightmare, she was a nightmare." Which, um, excuse me?
As far as I can tell, Meghan politely sat in her seat, watched her best friend play tennis, and left. But apparently it was a faux pas to show up to the All England Club members' area in denim.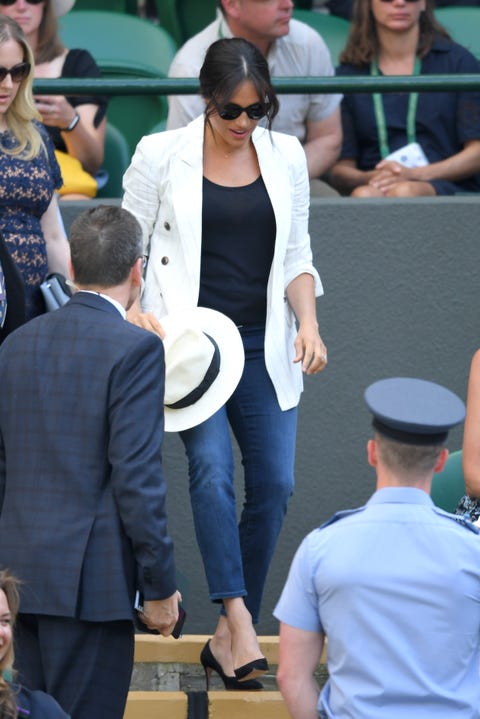 One club member said "She's not allowed to wear jeans," while another source said "She wanted to come incognito but there were problems. They couldn't invite her into the royal box because she was wearing jeans but that didn't really matter because all she wanted to do was come and watch Serena. Andy Murray was on Court 1 afterwards and it was a massive faux pas not to watch a Brit when she is signed up to the Royal Family."
Can I just take a moment to say that a) criticizing Meghan for wearing jeans to a tennis match is one of the most snobby and elitist things I have e-v-e-r heard, and b) she has a newborn child at home, so the fact that she didn't want to sit around all day watching tennis is pretty understandable.
Anyway, Meghan's also facing backlash for allegedly banning photos at the game, so read about that eye-roll inducing drama right this way.

Source: Read Full Article