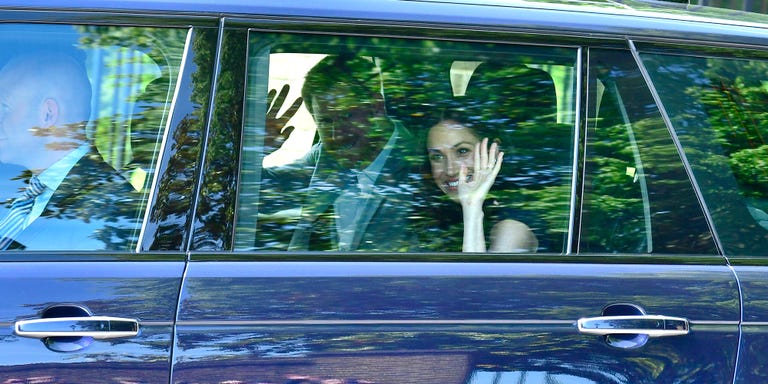 With only one day to go until the royal wedding, preparations are well underway for Prince Harry and Meghan Markle's big day.
Fresh from yesterday's rehearsal, Meghan and Harry have returned to Windsor today, for what will be their last day before they become a married couple. And ahead of the royal wedding, Meghan is taking her mom, Doria Ragland, to meet the Queen for tea at Windsor Castle this afternoon.
As you might expect, Harry and Meghan looked elated to be arriving back in Windsor ahead of their wedding, and it's clear that they're both excited for tomorrow's festivities: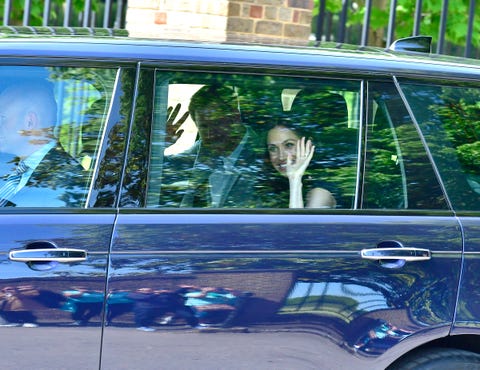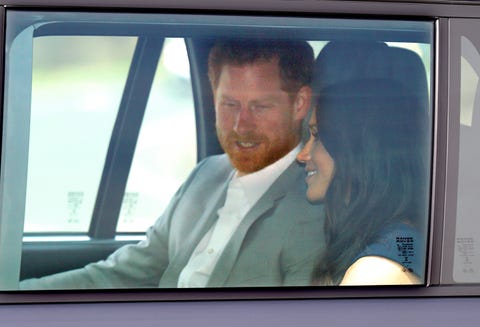 Meghan and Harry plan to spend tonight apart, so this is some of the last time they'll spend together before tomorrow's wedding ceremony at St. George's Chapel in Windsor Castle. According to royal correspondent Omid Scobie, "Later this afternoon Meghan and Doria will make their way to @Cliveden_House, where they'll stay tonight."
Meghan, Harry and Doria's trip to have tea with Queen Elizabeth II follows the news that Prince Charles will be walking partially down the aisle at tomorrow's ceremony.
As a royal journalist confirmed to Harper's Bazaar UK earlier today, Meghan did ask her mother to walk her down the aisle, but Prince Harry suggested that his own father, Prince Charles, would be a good alternative:
Source: Read Full Article