How Meghan Markle's Body Language Has Changed Since She's Joined the Royal Family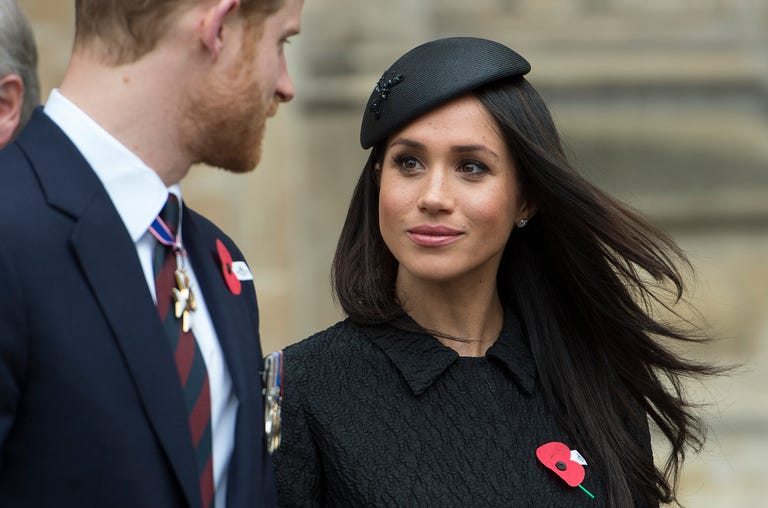 Ever since Meghan Markle joined the world of British royalty, there's been a very public change in her style. While she's still channeling the casual vibe she always embodied as an actress, she's now a little more covered up, a little more demure, and a little more polished. I mean, did you see that engagement photo call? Her coat screamed Future Royal Human.
Turns out, Markle's body language has also changed from her early days as a celebrity. Here, Traci Brown, body language expert and author of Persuasion Point, takes a look at how Markle's body language has evolved and what that means for her future royal life.
Becoming More Comfortable
"The most striking thing I notice in these pictures is how much more comfortable she is in her skin since she's been in the royal scene," Brown says. "In the past when we see her pictured alone, there's always a smile on her face, clearly she's comfortable in the spotlight. But when she's with Harry, that smile is more relaxed. She's more engaged and having an easy time sharing this much bigger spotlight with Harry."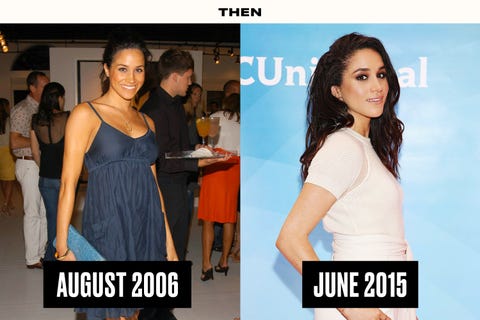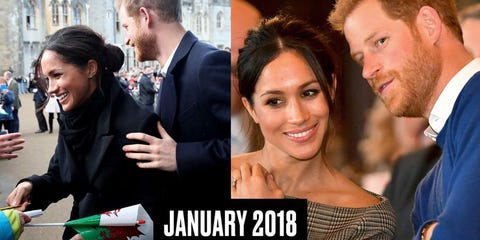 A Less Forward Posture
Brown also says there's a difference in the way she stands. "In some of her early solo shots, we see her standing with her legs crossed. This is a common way we see starlets posing. Why? It creates a look where their hips look a little more accented." In short, it's a sexier, flirtier pose. Brown says time will tell if Markle continues to avoid this posture, though she also noticed that Markle is now taking a more conservative approach to posing with her hands across her body rather than perched on her side.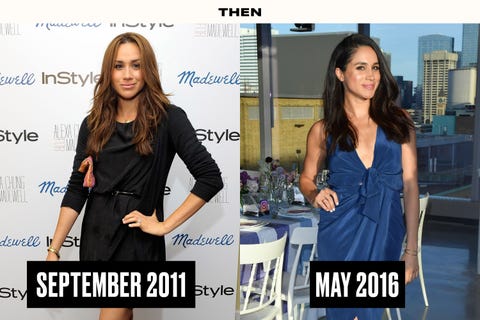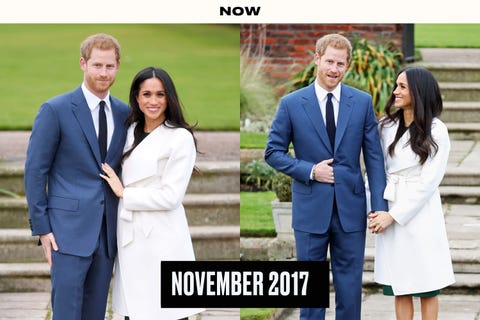 Showing Attachment
Markle's gestures also suggest she has a closer and more intimate relationship to Harry than she did with some of her other celebrity pals. "In group pics, we see her very attached to Harry," Brown said. "She's always got her hand on him. It's way more than the casual connections we see in other pictures with her friends."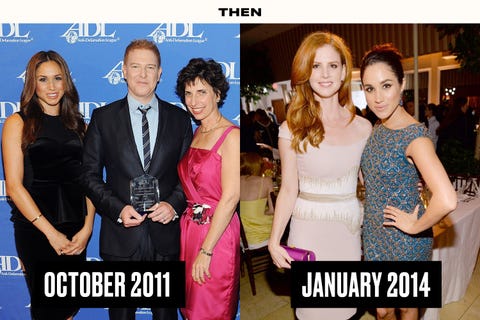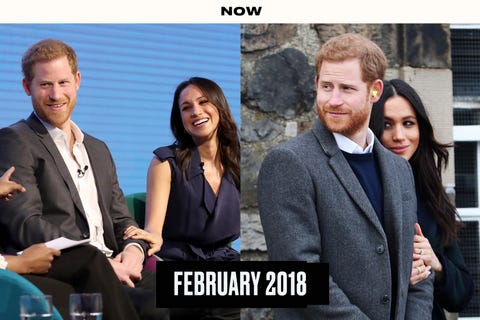 Learning Royal Etiquette
Looking at photos of Markle pre-engagement, you can see she often chooses to cross her legs at the knees. At the recent Royal Foundation Forum, Markle crossed her ankles, instead, just like Kate Middleton. "That's more royal etiquette," Brown said. "Has she been coached on that? It could be. She and Kate are doing it; she could very well be adapting that as more of a royal shift in body language." According to Reader's Digest, women in the royal family must keep their legs and knees together while sitting, but crossing your legs at the ankle is acceptable. Known unofficially as the "duchess slant," royal women keep knees and ankles tightly together as legs slant to the side. You can see Markle exhibiting that very pose at the Royal Foundation Forum.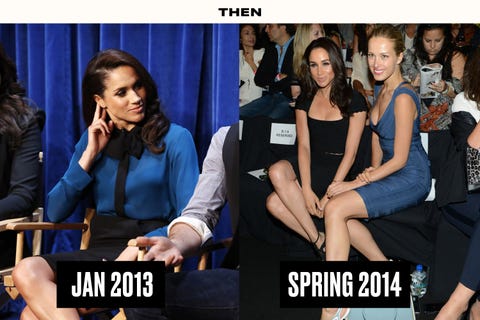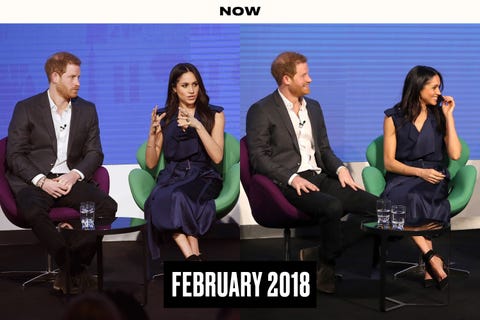 Adapting to Her Environment
Brown notes that when Meghan is put in certain, more serious environments, she's great at adapting her body language to reflect her surroundings. During a trip to Nottingham Academy, a prestigious school, Markle adopted a "very conservative, prim and proper way to sit."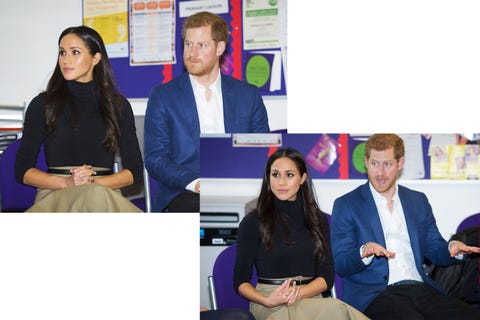 But Still Staying True to Herself
On the flip side, when you look at photos of Markle and Harry at the Invictus Games or on their trip to Cardiff, you can see she's not super formal and still loves to show her personality. As opposed to the Queen of England, who typically has one look no matter where you see her, Brown says Markle has more flexibility to be herself. But she also knows when to reel it in. "That's what makes her fun to watch. She shows a lot more personality than even her soon-to-be sister-in-law Kate, and Kate is super fun to watch. I think were going to have a really fun time watching her move forward into this royal role."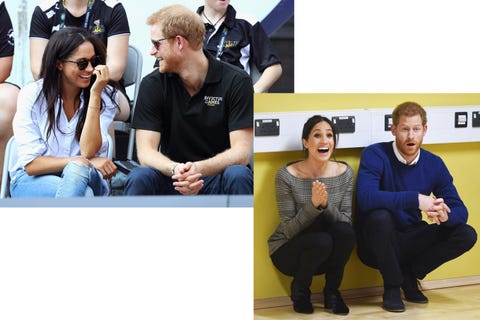 From: ELLE US
Source: Read Full Article