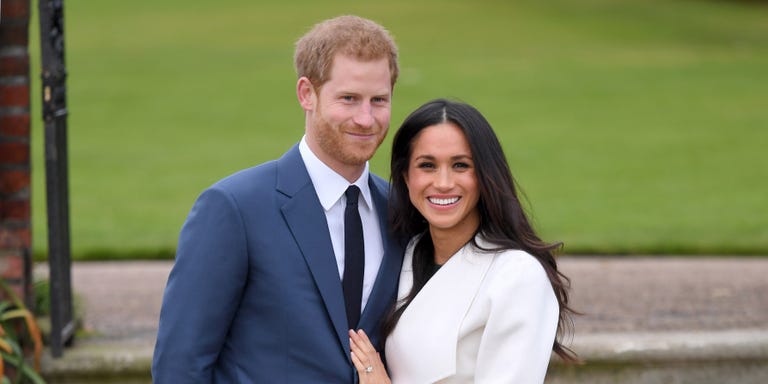 After months of speculation, Kensington Palace just confirmed that Meghan Markle's parents, Thomas Markle and Doria Ragland, are attending and participating in the royal wedding on May 19. And yes, the bride's father is confirmed to walk her down the aisle.
Markle and Ragland (who divorced when Meghan was six years old) are slated to arrive in the UK the week of the wedding, Prince Harry's press secretary Jason Knauf announced. That'll give them enough time ahead of the ceremony to spend time with Prince Harry's family, including: the Queen, Prince Philip, Prince Charles, Camilla Bowles Parker, Prince William and Kate Middleton.
"Ms. Markle is delighted to have her parents by her side on this important and happy occasion," Knauf said.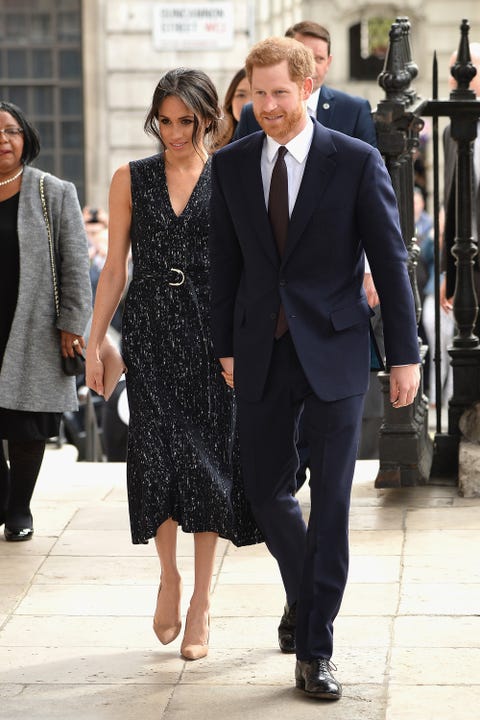 The confirmation comes after months of mixed reports on what roles Markle's parents would have at the ceremony, especially her father. There was confusion this week after a letter surfaced from Meghan Markle's half-brother, Thomas Markle Jr., asking Prince Harry to cancel the royal wedding. In the scathing note, he blamed Meghan for abandoning their father and claimed she didn't invite him to the wedding. Given Kensington Palace's latest announcement, we now know that's not true.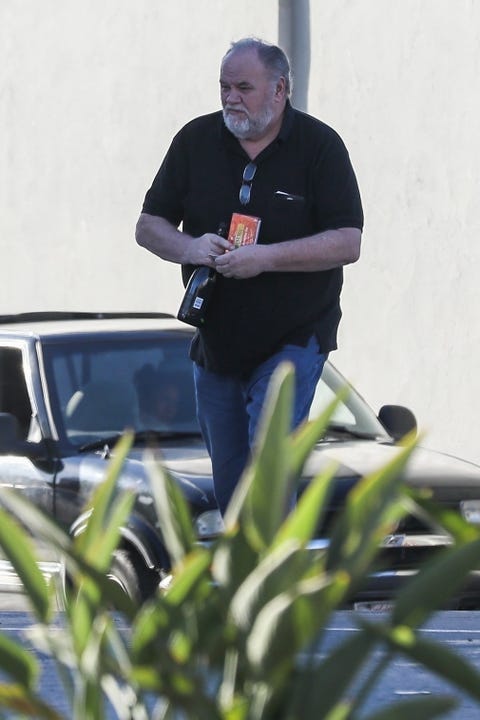 Just last month, Thomas Sr. was seen in his current hometown of Rosarito, Mexico, reading a book titled, Images of Britain: A Pictorial Journey Through History in a local coffee shop. It was just another hint that he's prepping to be at Windsor Castle on May 19.
After announcing their engagement in November, Meghan mentioned that Prince Harry still hadn't met her father in person. "He's talked to my dad a few times. He hasn't been able to meet him just yet," she said in her first interview with her fiancé. At the time of the engagement news, they had already been dating for over a year. However, Harry had met her mother, whom Meghan lived with after she and Thomas Markle divorced, a couple times.
Thomas Markle may receive a special gift from the royal family ahead of the nuptials—a coat of arms, which is traditionally given to the father of the bride before a royal wedding, People reports. Kensington Palace and the College of Arms haven't commented, but considering tradition, it's fair to assume it will happen.
Want more royals? Now you can watch all of the best episodes from Bazaar's Royal Watch—right here on Prime Video.
Source: Read Full Article