Just when I thought the world couldn't love Meghan Markle any more, it looks like the Queen might have proved me wrong. The new bride might be busying herself with new royal duties, but Meghan Markle's latest role from the queen is perhaps the best one yet. Is there room for one more in this dynamic duo?
On June 24, Cosmopolitan reported that Meghan Markle and Prince Harry will welcome the young members in the Queen's Young Leader's program to Buckingham Palace this summer. The Queen started this program in 2013, and even though it's been "close to her heart," over the years, it looks like she has decided Markle is the perfect person to pass this torch down to.
According to Cosmopolitan, The Queen's Young Leader's program honors young individuals who have given back to their communities through a number of platforms, including mental health advocacy, speaking out against violence against women, as well as other philanthropic acts. Clearly this is a program that has so many positive attributes, and even though Prince Harry has been helping out with the program since earlier this year, I have no doubt that Markle will be the perfect person to welcome these inspiring young voices to the Palace. Does a trio get more perfect than Markle, Prince Harry, and the Queen? I doubt it.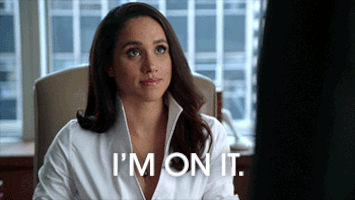 According to Cosmo, Prince Harry is a huge fan of the program and is very confident that he and Markle will take on the role without a hitch. Harry gushed about the importance of this program to Express, and said that it has a huge impact on the current generation.
He said,
Word Harry. To be honest, a role like this is absolutely perfect for someone like Markle. Prior to her new royal title, the former Suits start has been a champion for women's rights and speaking up against gender inequality. Since the #MeToo and Time's Up movements gained momentum in February, Markle is just one of many actresses and celebrities who have voiced their support for the causes. On Feb. 28, Meghan Markle, Prince Harry, Kate Middleton, and Prince William attended their first yearly Royal Foundation forum to discuss the "Making a Difference Together" theme and all the examples that inspire them. During the forum, Markle in particular talked about the #MeToo and Time's Up movements, and how they're missions aren't to "give" women a voice, but instead to urge them to use the ones they already have.
She said,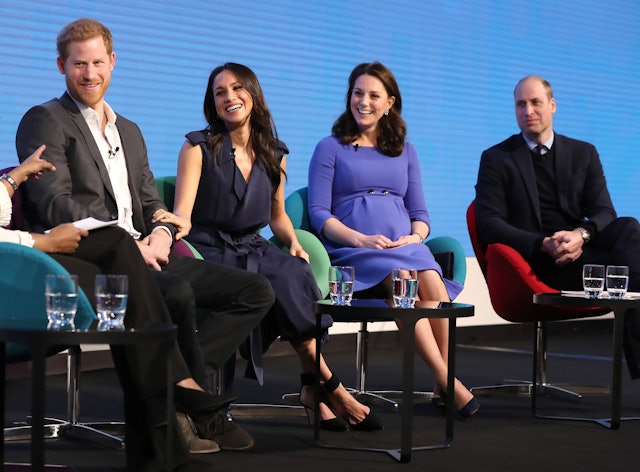 The Queen handing off Markle a role of this caliber obviously proves the two are really embracing their new relationship. On June 14, Markle joined the Queen in Cheshire, U.K. for a day of appearances, and this was definitely a huge moment to determine how the two's relationship would grow. Well, judging from the photos it looked like it was nothing but a day of laughs. Ugh, I love these two more and more each day.
Cheers to Markle totally slaying her new royal title, and let's hope we see many more giggly moments between her and the Queen in the future.
Source: Read Full Article