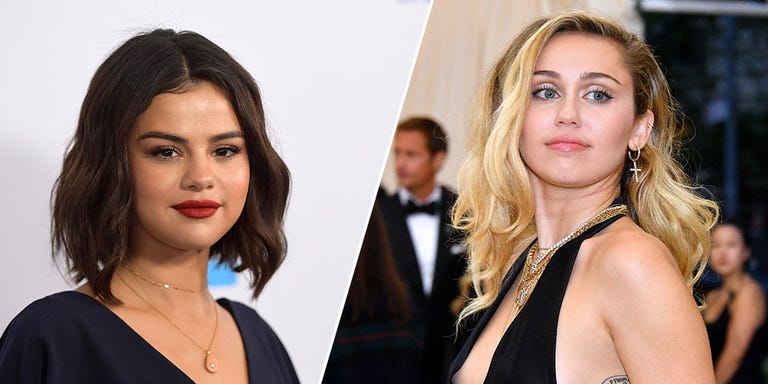 Earlier this week, Dolce & Gabbana designer Stefano Gabbana commented on a picture of Selena Gomez to call her ugly. Miley Cyrus isn't about to stand for that, and she voiced her opinion on the matter via Instagram comments.
One of Miley's fan accounts posted this picture a day ago, of Selena and Miley at an event together.
https://www.instagram.com/p/Bj_TjoNBcWZ/
And Miley commented on the picture more than once, writing "Well what that d*ck head said (if it's true) is f*king false and total bull sh*t." In another comment, she wrote, "She fine as f*ck."
Here's a screenshot of the comments, because obviously receipts are important: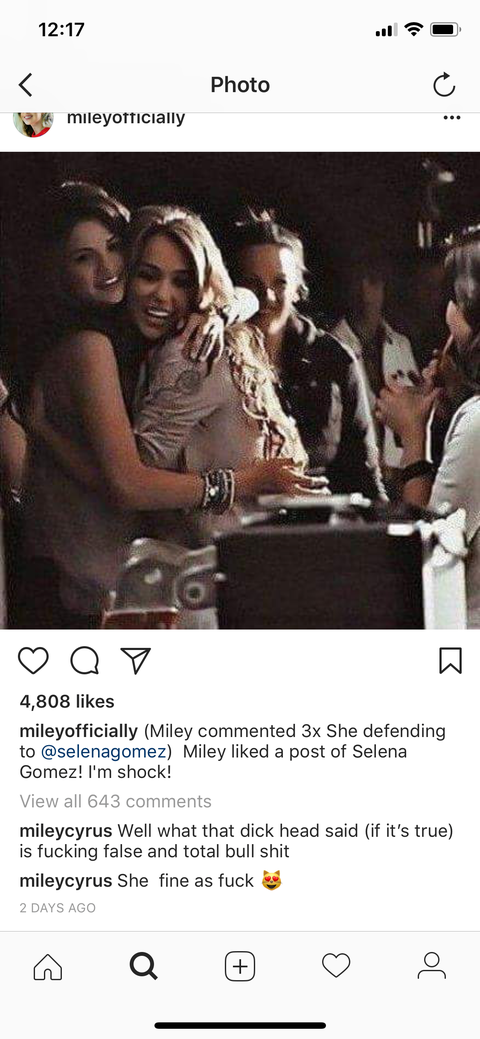 Stefano has a long history of feuding with celebrities, including Miley. Last summer, Miley's brother Braison modeled in a Dolce & Gabbana show. After the fact, Miley posted a picture of him on the runway saying how proud she was, but also criticizing the company's politics. Stefano commented on her Instagram saying they'd never work with Braison again because of her critique. PopCrazy made the correlation earlier this week.
This isn't Gabbana's first time lashing out at a former Disney star. Last year, he ignited a feud with Miley Cyrus that led to him banning her and her brother, Braison Cyrus from working with D&G again. pic.twitter.com/6NTowPwiEp
FYI, Stefano hasn't apologized for his comments about Selena, but has gone on Instagram to further reinforce and bully Selena by posting stories making fun of fans asking him to apologize.
Miley and Selena grew up together on the Disney Channel, so to speak, while Miley starred in Hannah Montana and Selena was on Wizards of Waverly Place. There were rumors that the two actresses didn't like each other, but Selena cleared the air in an interview with W Magazine in 2016.
"We never feuded. We both liked the same guy when we were 16," Gomez told W, speaking about their mutual ex Nick Jonas. "It was just a Hilary Duff–Lindsay Lohan thing: 'Oh, my God, we like the same boy!' We are now completely settled in our own lives."
Follow Emma on Instagram.
Source: Read Full Article