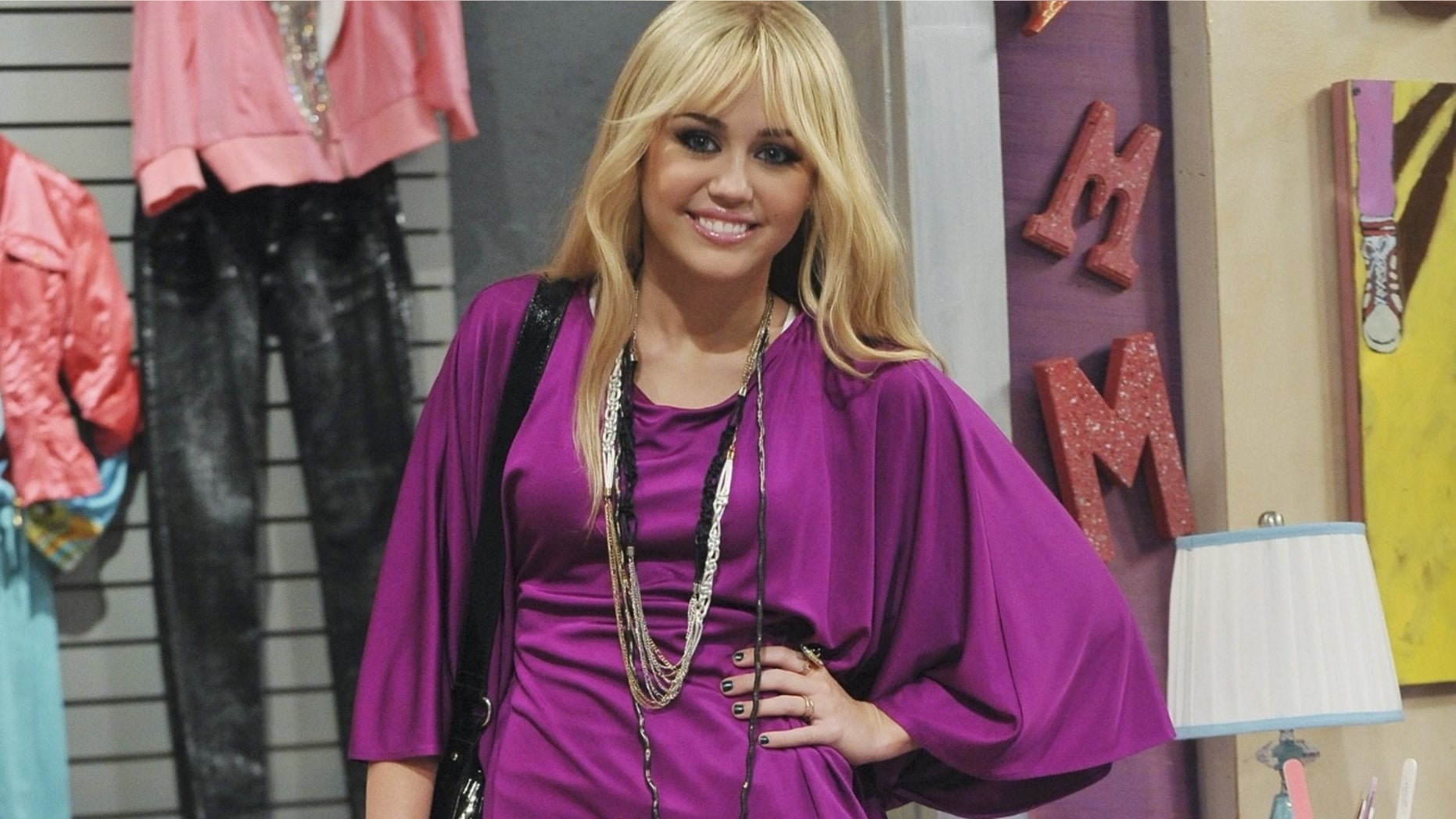 Miley Cyrus as Hannah Montana
(Getty)
Miley Cyrus recently joked about what brought about the end of her former alter-ego Hannah Montana's career: drugs.
The singer and songwriter starred as Disney Channel's "Hannah Montana" from 2006 to 2001. She played Miley Stewart, a teen who led a double life as both a regular citizen and an international pop star.
MILEY CYRUS GOES UNDERCOVER AS A MAN FOR 'RUPAUL'S DRAG RACE'
Cyrus served as a guest judge on Thursday's episode of VH1's "RuPaul's Drag Race." For the episode, she went "undercover" as a heterosexual male crew member.
As RuPaul announced that two of the show's contestants would have to lip-sync battle to Hannah Montana's "The Best of Both Worlds," a question was posed.
"Hey, whatever happened to her?" RuPaul, the show's host, asked, according to People.
"A lot of drugs," Cyrus joked in response.
The 26-year-old has been open about her drug use in the past, specifically with marijuana. In 2013, for example, she told Rolling Stone that weed is the "best drug on earth."
Speaking to Billboard in 2017, however, the "Nothing Breaks Like a Heart" singer admitted she was "completely clean" at the time.
"I haven't smoked weed in three weeks, which is the longest I've ever [gone without it]," she said. "I'm not doing drugs, I'm not drinking, I'm completely clean right now! That was just something that I wanted to do."
MILEY CYRUS' MOM SPARKS WHITE PRIVILEGE DEBATE AFTER POSING WITH A VERY LARGE AMOUNT OF MARIJUANA
That said, Cyrus is apparently using weed again. She told The Sun in December that her mother, Tish Cyrus, recently "got [her] back on it."
"My mom got me back on it," she said. "When I'm just working, I don't think I function at my highest, most intelligent, most being-able-to-be-as-aware-and- as-present, so I don't smoke when I work."
Source: Read Full Article