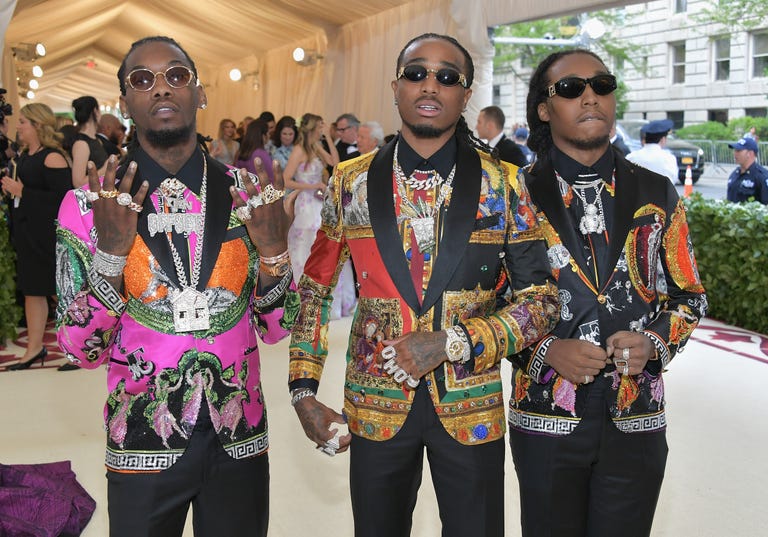 Despite the fact that formalwear for men goes well beyond black tuxedoes, black (or navy, if you're feeling crazy) tuxedoes are usually everywhere on the red carpet, even at the Met Gala, where you can go as nuts as your heart desires. Thankfully, there are men like the Migos, who showed up in coordinating sequin jackets by Versace. This is a look, and it is perfection.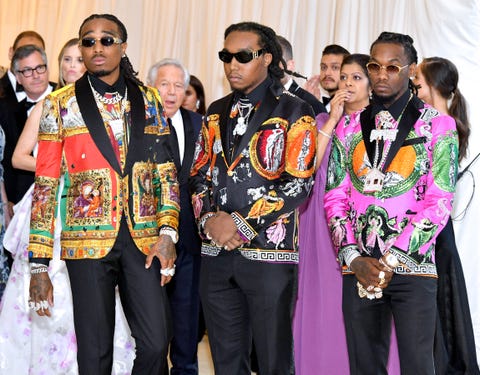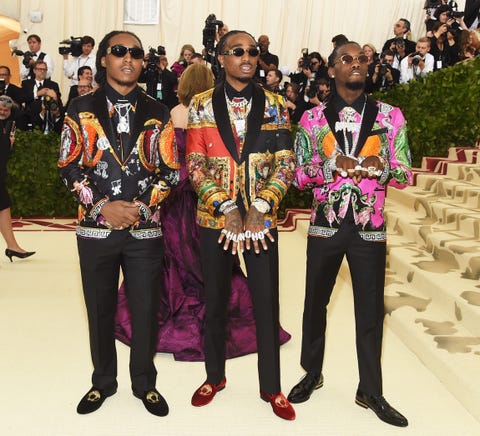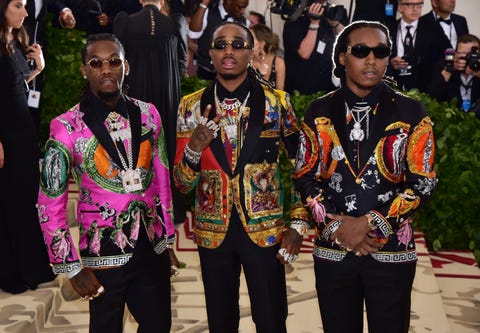 Please also note their jewelry, which includes (1) Offset's giant diamond-encrusted necklace spelling out "Offset," (2) Quavo's giant diamond-encrusted rings spelling out "Huncho," and (3) Takeoff's giant diamond-encrusted spaceman. Your #MCM could never.
Lest you have forgotten, one of Migos's earliest hits was "Versace," otherwise known as the song where they just said "Versace" over and over and over again. Maybe it's a time for a 2018 remix featuring these suits.
Follow Eliza on Twitter.
Source: Read Full Article