More 'The View' Drama! Jenny McCarthy Calls Her Brutal Mass Firing Day 'The Red Wedding&#821
Man, even during its blander seasons, The View has had some killer drama — unfortunately it was all hidden behind the scenes.
Just over the past few days we've heard about Rosie O'Donnell's "crush" on her cohost and Elisabeth Hasselbeck blowing up at Barbara Walters in a profanity-laden rant captured on tape.
Now Jenny McCarthy, who was on for just one season in 2013-14, is revealing her own experience with the show — specifically with the "sh***y" way she was fired!
The Sirius XM host welcomed guest Ramin Setoodeh, author of the book Ladies Who Punch: The Explosive Inside Story of 'The View' and gave him some tea for free:
"The way they handled everyone's firing was, I think, unprofessional. Terribly unprofessional."
Jenny was fired at the same time as over a dozen other cast and crew, including Sherri Shepherd and executive producer Bill Geddie.
To hear her tell it, the day was a blood bath akin to Game Of Thrones:
"I love Bill. Bill is someone that I think got a really bad rap. When it was — I call it the Red Wedding at The View, the day there was like 17 people let go — it was a lot of people and Bill, I remember, I felt so bad for Sherri and Bill, my heart broke for them."
Business can be brutal!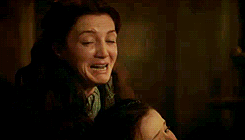 Jenny says she was OK with leaving the gig — it was the way it went down which left a bad taste in her mouth. And in her bank account.
"I was only there a year, I knew it wasn't really my place to be. Towards the end of the season, I was getting other offers to do shows, so my agent said, "Will you let us know if this is working out, because it doesn't feel like it is, but let us know because we want to take other jobs?'"
Unfortunately, she says, they didn't shoot straight with her:
"And they said, "Yeah, she's fine, we're going to bring her back, we love her." It was all a lie, it was all a lie so we wouldn't take the next job… everything was just handled poorly."
Oof! It's like when you can feel your boyfriend is ready to walk out the door, but he's too much of a coward to admit it so he gaslights you for three months then suddenly he's moving in with some new girl named Meghan.
Jenny says she even went so far as dropping the reminder to producers she was "a single mother with a special needs kid" to try to get to the truth she knew was there.
"Not that that's a reason to keep anybody, but to keep me away from other work when I have other TV offers and I turn them down, is really sh***y."
What do YOU think of Jenny's firing story?
Source: Read Full Article