Page Six: Duchess Meghan & Prince Harry are 'high maintenance' now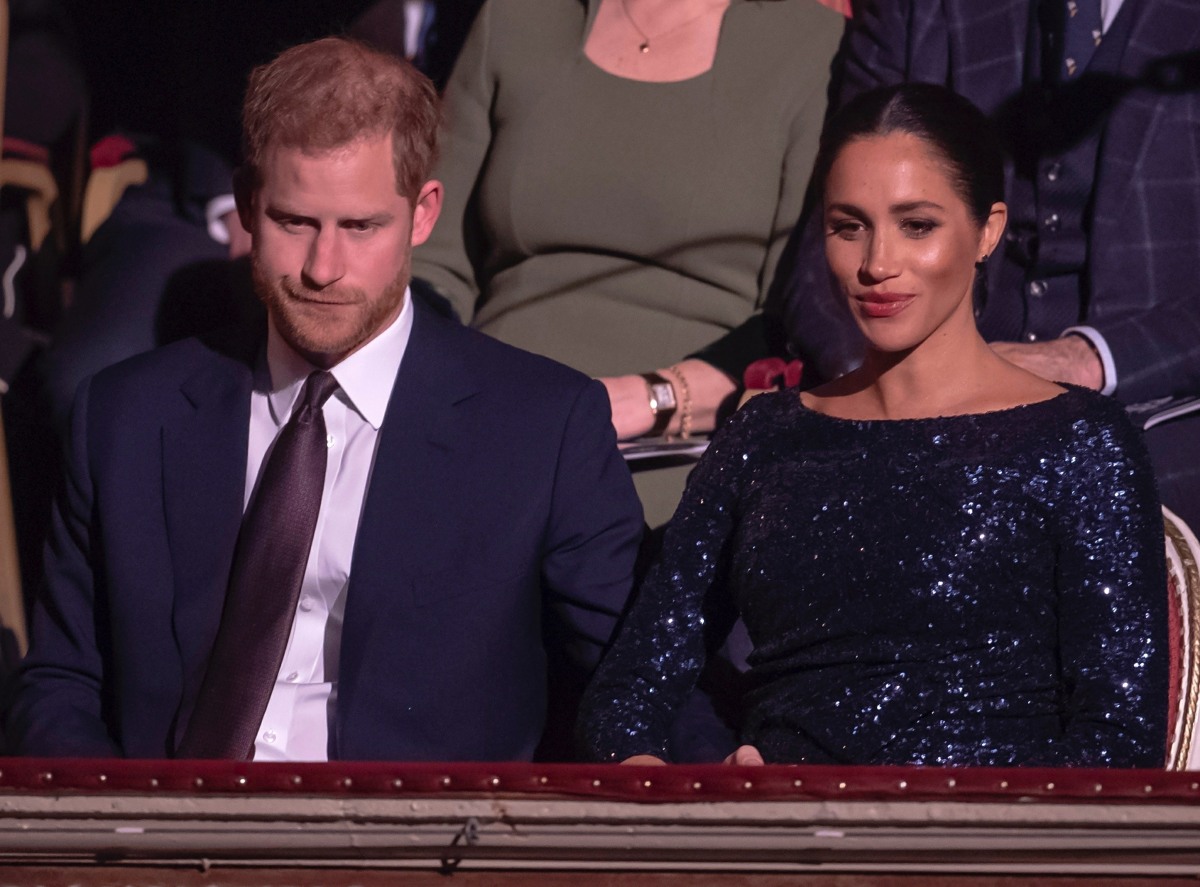 Believe it or not, I really do think that the "smear campaign" against the Duchess of Sussex has slowed down a bit. There are still negative stories blaming her for everything under the sun, of course. But the tone and tenor has definitely weakened in the past month. As it turns out, that Christmas morning stroll to the church with Meghan and Kate walking side-by-side really did wonders. The story shifted away from "Meghan and Kate hate each other's guts and Diva Meg makes Kate cry" to "Meghan isn't doing everything perfectly, let's burn her as a witch!" Page Six has a long article which is mostly rehashed drama from the Daily Mail, The Sun and other British tabloids, but they did have some new quotes and info. You can read the piece here. Some highlights:
Harry & Meghan didn't host journalists for drinks before their South Pacific tour: Royals usually host royal reporters for drinks before a big tour, but "They basically blanked the media on this tour, which is very short-sighted," according to Duncan Larcombe, who covered the royal family for London's The Sun for many years. Larcombe says Harry has changed. "All of Harry's staff have always thought he was fantastic, but the two of them [together] are high maintenance," said Larcombe of the royal couple, adding that the prince has become "quite grumpy and aloof from his own inner circle of staff. Harry was always very pally with [them], so this is very unlike him. What people love about Harry is that he wears his heart on his sleeve. He's down to earth, a normal guy trapped in the royal world, and he doesn't take himself very seriously. But now he is."

Meghan is strong-willed & independent: The difference, sources say, is Meghan — whose American independence is rubbing some royal insiders the wrong way. They add that it's been tough for the strong-willed duchess, who is expecting a baby in April, to go from controlling her own personal and professional life to not being allowed to make all her own decisions. As a result, she is allegedly taking her frustrations out on those around her. "During their tour, just before they were about to go to the Invictus Games, Meghan was bawling at her hairdresser to get her hair right, while at the same time someone was ironing the bottom of the dress she was wearing," said a tour insider.

Larcombe has a lot to say: Larcombe said he is "not in the least surprised there's been teething problems" as the duchess adjusts to her new life and the constraints that come with it. "As an actress, Meghan expects perfection," he said. "But when you're in the royal family, you have to learn that it's not about you, it's about what you represent."

Larcombe thinks Meghan is super-keen: "Harry wants to be protective of Meghan," Larcombe explained. "If she's getting frustrated and stressed, he is the one reading the riot act to the staff and doing the demanding on her behalf. But you can't blame Meghan, she's gone into her biggest role yet and she's put her heart and soul into it. Yes, she is firing off e-mails to staff at 5 a.m., but she's super-keen and Harry is taking his lead from her. He is under a lot of pressure behind the scenes."
[From Page Six]
Why is Duncan Larcombe so salty and butthurt? I don't get it. Do you remember the weekend that Meghan and Harry left for Australia? That was the weekend of Princess Eugenie and Jack Brooksbank's wedding. If Meghan and Harry had hosted drinks for members of the press before they left, they would have been accused – even more so – of "pulling focus" from Eugenie and "stealing her thunder." Plus, Meg and Harry announced her pregnancy as soon as they hit the ground in Australia in what turned out to be a very busy tour, and a very press-friendly tour. The press had a lot of access to them, lots of photo-ops and M&H interacted with tons of people. Compare that to Will & Kate's tours, where they are always arguing that they need more "private" time (journalists even ganged up and revolted against William & Kate's "private time" during the Indian tour).
As for the larger narrative that Meghan is a perfectionist, or that she's demanding, or that she bitches out staffers or that she – GASP – expects people who work for her to actually do some work… I mean, we're going to be hearing that a lot. That's the narrative. As for "teething problems" – how f–king gross. Why can't royal reporters analyze without infantilizing royal women?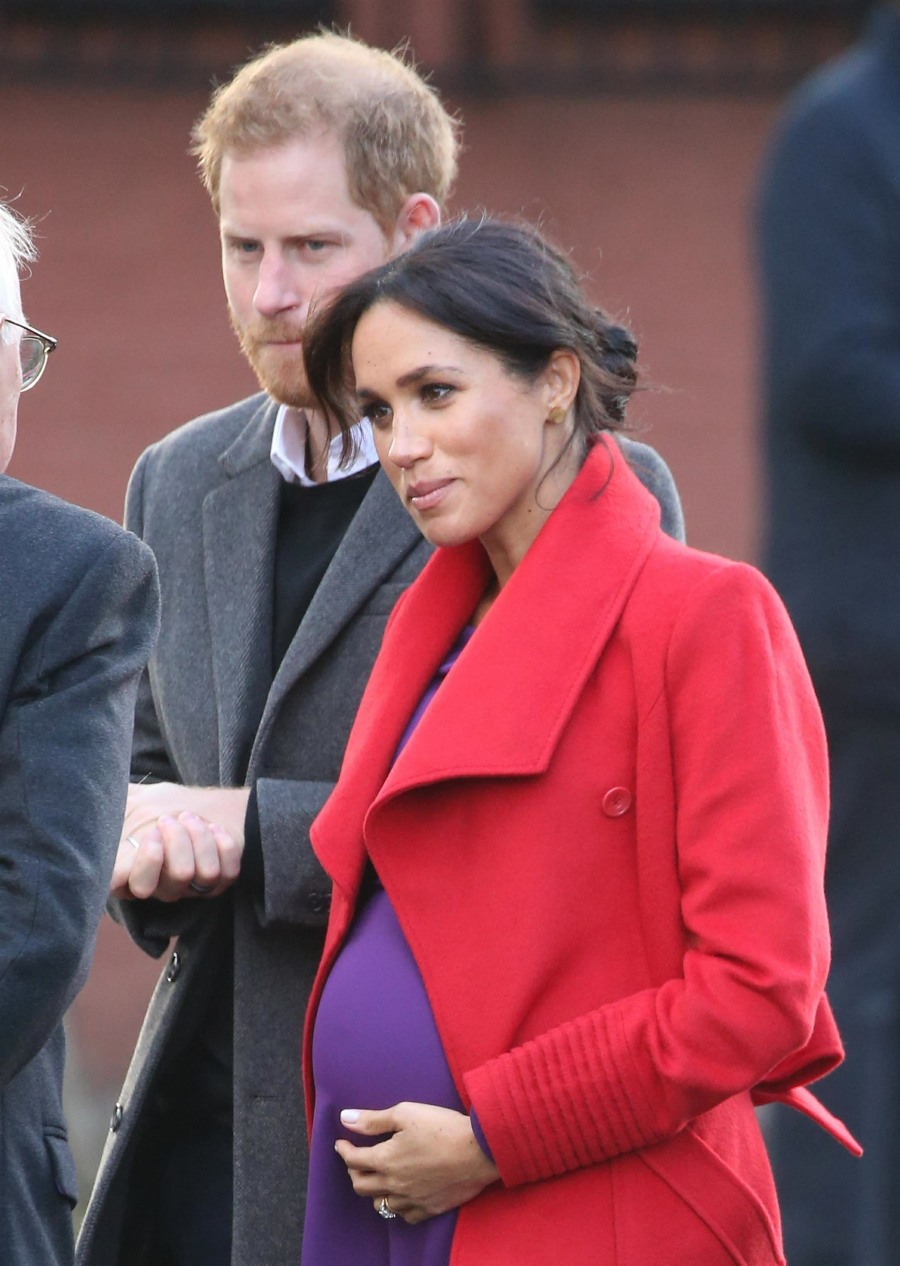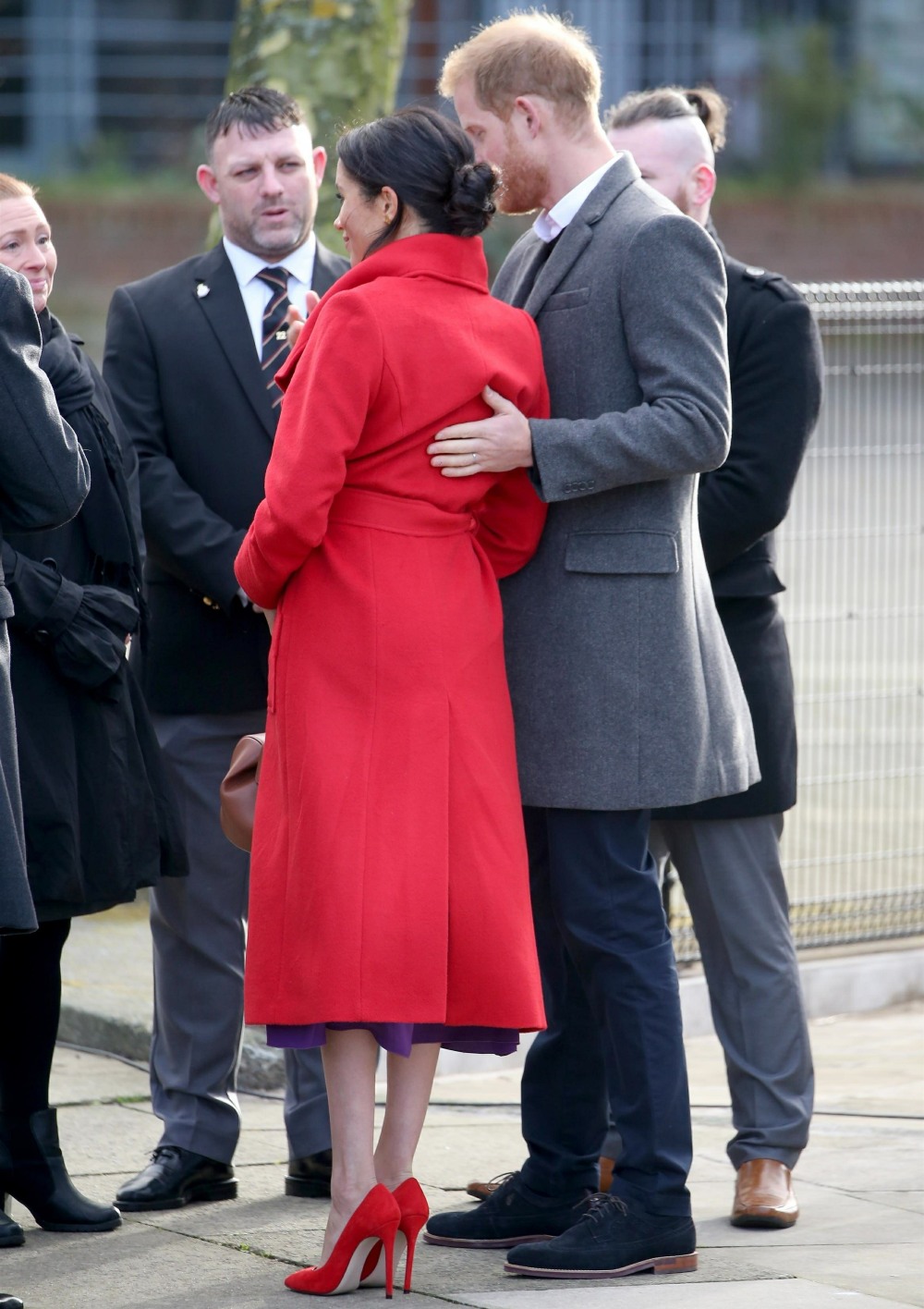 Photos courtesy of Backgrid.
Source: Read Full Article