Michelle Williams is a sneaky one. After engagement rumors started swirling about her and her former boyfriend Andrew Youmans at the beginning of the year, everyone was certain she'd found the one. But now it's been confirmed that Williams is married to someone else entirely: Phil Elverum. The two met just a few months ago and, after a whirlwind romance, decided to tie the knot. So, who is Phil Elverum? And how did Williams manage to keep her nuptials a secret from so many people?
Elverum is a singer-songwriter who hails from Anacortes, Washington and performs under the stage name Mount Eerie. He and Williams met earlier this year through a mutual friend. While that friend hasn't yet been named, there are some theories that it could be Busy Philipps, who was photographed with Elverum at March for Our Lives.
Like Williams, Elverum is a single parent. His late wife Geneviève Castrée passed away in 2016 just over a year after giving birth to their daughter. So, Williams and Elverum definitely have some deeply personal things in common.
In any case, Williams described her relationship with Elverum to Vanity Fair as "very sacred and very special."
Here's a look at Elverum (in the middle) with Busy Philipps (on the right):
https://www.instagram.com/p/Bgt3gOiBBzh/
As many of you know, Williams was previously involved with the late actor Heath Ledger with whom she had a daughter named Matilda. After Ledger passed away in 2008, Williams kept her love life as private as possible.
But in her cover story interview with Vanity Fair, due out in September 2018, Williams insisted she "never gave up on love":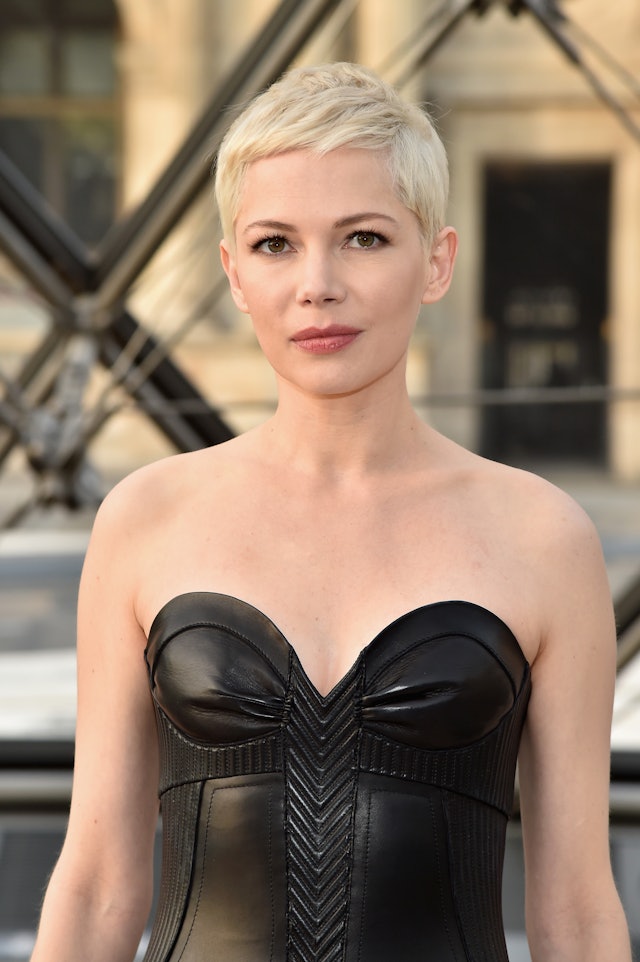 She also opened up for the very first time about how Elverum makes her feel and how that's changed her outlook on life:
It's pretty clear that Elverum feels the same way. In July 2018, he left his hometown of Anacortes to be with Williams in Brooklyn. The two have reportedly bought a new home there and they're committed to having a bright future together.
While Williams remains notoriously private about her personal life, she did want to open up about love for the sake of helping others:
Let that be your words of wisdom for the day!
Source: Read Full Article