Prince Charles Will Walk Meghan Markle Down the Aisle at the Royal Wedding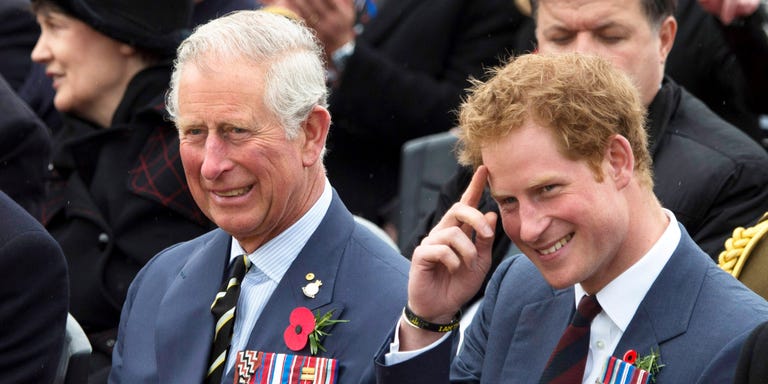 Following a difficult week for Meghan Markle, after her father announced that he would no longer be attending the royal wedding, it's finally been revealed who will be accompanying Prince Harry's fiancée down the aisle.
Kensington Palace just released a statement revealing that Prince Harry's father, Prince Charles, will walk Meghan down the aisle tomorrow. This news follows speculation about whether Meghan's mother, Doria Ragland, might do the honors, or if Prince William would in fact assume the role.
The announcement reads: "Ms. Meghan Markle has asked His Royal Highness the Prince of Wales to accompany her down the aisle of the Quire of St George's Chapel on her Wedding Day. The Prince of Wales is pleased to be able to welcome Ms. Markle to The Royal Family in this way."
Prince Charles has already expressed his excitement about the royal wedding, and seems genuinely elated to be welcoming Meghan into the royal family. According to The Telegraph, last week while in France, Prince Charles discussed the wedding, telling reporters, "It's absolutely marvellous. It's going to be a very special day for everybody."
Despite Meghan's father, Thomas Markle, expressing his desire to walk his daughter down the aisle at the royal wedding, he sadly underwent heart surgery earlier this week and is currently unable to fly.
Meanwhile, preparations are underway for the big day, with Meghan and Harry arriving in Windsor yesterday for their wedding rehearsals, which also saw Kate Middleton making her first appearance since the official photo call following Prince Louis' birth.
Source: Read Full Article