Prince Harry and Meghan Markle Are Reportedly Moving Into a 21-Bedroom "Apartment"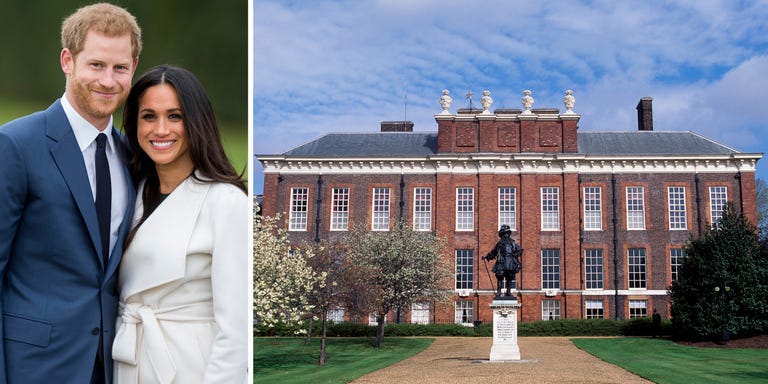 Prince Harry and Meghan Markle are currently shacking up at Kensington Palace's Nottingham Cottage, but they're rumored to upgrade their digs after tying the knot, House Beautiful UK reports. The couple is reportedly moving into Apartment 1 on palace grounds, which boasts a very casual 21 bedrooms. (No, not just rooms; bedrooms.)
The sprawling home was once home to the Duke and Duchess of Gloucester, but they moved out last year, supposedly to make way for the newlyweds. Renovations reportedly began as early as November 2017, the same month Harry and Meghan announced their engagement, according to Daily Mail.
Prince William and Kate Middleton made a similar transition when they got married in 2011. The couple first lived in Nottingham Cottage before transferring to Kensington Palace's Apartment 1A, which has 20 bedrooms. (Also casual.) We wouldn't be surprised if Harry followed in his brother's footsteps.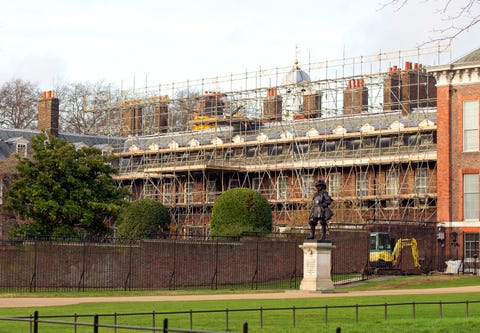 Harry has been living in Nottingham Cottage for four years, and his fiancé just officially moved in in November, just before their engagement is announced. The move will be a big change for the couple, whose current home has two bedrooms, a small living room, a smaller dining room and two bathrooms. What will they do with their 19 additional beds?
Whether or not they do relocate to Apartment 1, Harry and Meghan were expected to stay within palace grounds either way.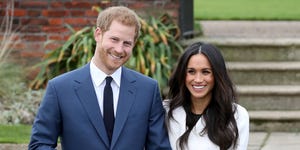 "Nottingham Cottage is quite small but clearly being within Kensington Palace it is very safe," royal expert Penny Junor told House Beautiful UK. "I think it is unlikely they would move to some random house elsewhere in London because the cost of security would be an additional burden on the taxpayer and a recipe for bad publicity."
Junor added: "So my suspicion is they might be offered a larger apartment at Kensington Palace – if one is available. But I would have thought it will only become an issue when/if they have children and need more space."
Harry and Meghan will certainly have extra space at York Cottage, the portion of the Queen's Sandringham Estate that they're expected to receive from Her Majesty as a wedding gift.
Source: Read Full Article