Are you as obsessed with Prince Harry, Duke of Sussex, and Meghan Markle, Duchess of Sussex, as I am? (Of course you are — don't answer that.) Ever since I heard the deets of their uber romantic proposal, I've become a devoted royal wedding watcher, counting down the days until the power couple exchanged their vows. Now that the day has finally come, I can't take my eyes off either one of them. TBH, I'm seriously infatuated with Markle's wedding dress, and I really can't help gawking over how handsome Prince Harry looks, either. But what really has my full attention, though, is Prince Harry and Meghan's body language at their wedding. The two clearly haven't shied away from packing on the PDA at the royal event — and if you ask me, it really shows just how much they're truly meant to be.
Markle and Harry have been going strong since 2016, and although they've never really made an effort to hide their feelings for one another, judging by photos of the two at their wedding, they're growing more and more blissfully in love by the day. I spoke with body language expert Susan Constantine, as well as Traci Brown, another body language expert and author of Persuasion Point: Body Language and Speech for Influence, to get their takes on the connection between Markle and Prince Harry on their big day.
Although the two have spent the last few months preparing for their wedding, according to Brown, Harry still appeared to have butterflies in his stomach.
"The look on Harry's face as he takes the veil off shows just a little bit of nervousness. He doesn't have the ring yet … He's thinking 'OMG, I hope I'm doing this right!'" Brown explains. "There's no real practice for this moment! And I'm sure he didn't want to mess up her hair!"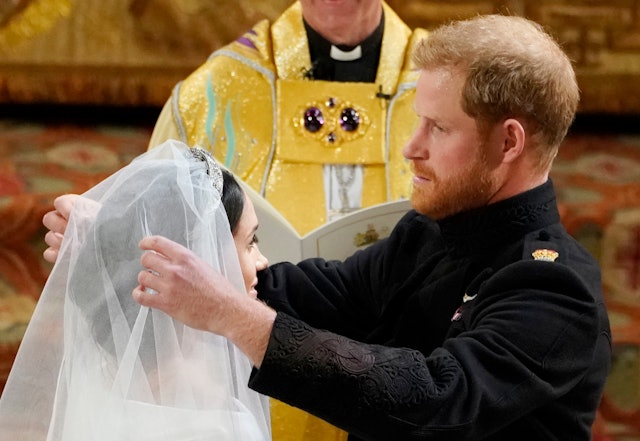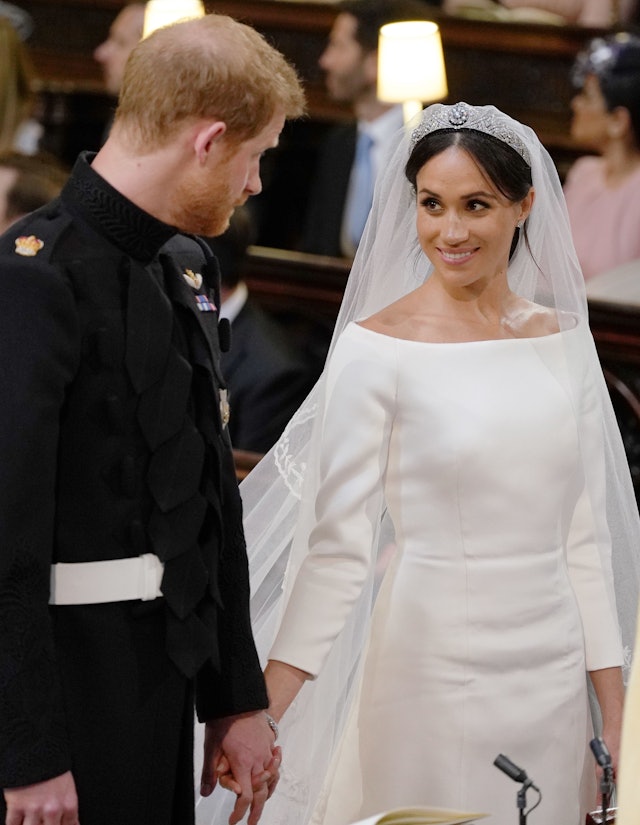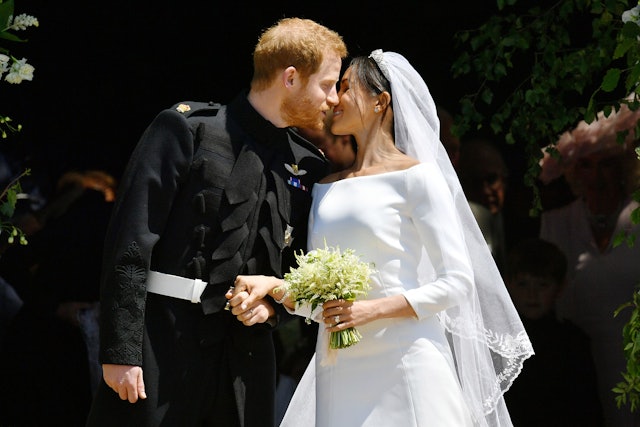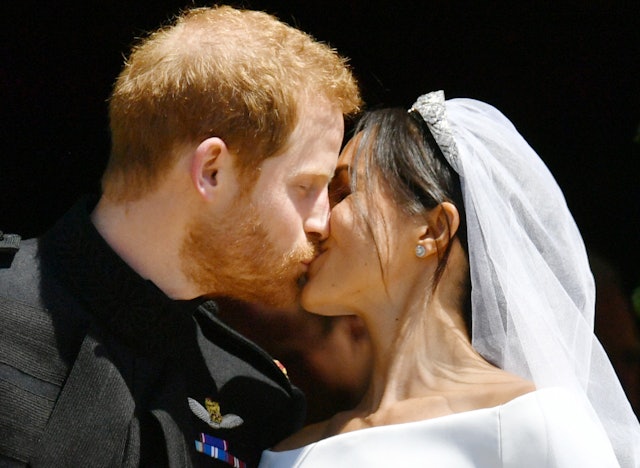 "What's most notable is how long it is!" says Brown. "We see they have true tenderness for each other both with the length, the look in their eyes and the way he's pulling her toward him."
Clearly, Prince Harry and Markle are living proof that soulmates really do exist. Here's to the new husband and wife — may they have a long-lasting, happy marriage!
Source: Read Full Article