Prince Harry & Meghan Markle's Wedding Flowers Went To Hospice Patients & It's So Nice
Prince Harry and Meghan Markle's wedding was the most beautiful thing I've ever seen in my damn life. One of the most gorgeous parts of the day was the flowers. The entrance to St. George's Chapel featured a giant arch of greenery and flowers, and Meghan Markle looked like a straight-up Disney princess as she walked into the chapel. But what are they planning to do with all of those flowers? Well, according to reports, Prince Harry and Meghan Markle's wedding flowers went to hospice patients and now I'm crying all over my keyboard.
This move should come as no surprise, seeing as Harry and Meghan share their passion for philanthropy. All of the flowers have reportedly been sent to St Joseph's Hospice in London, according to Metro. The hospital posted a photo to its Facebook page of one of the patients holding a bouquet from the royal wedding, and the look on her face is so heartwarming.
The post said,
The comments section was flooded with well wishes for the couple. People were commenting things like, "The wedding memories keep getting better and better. What wonderful people are the Royals. Ever given enough credit for what they do," "Fantastic,look at her gorgeous happy face," "This lady is so gorgeous with those flowers! Love her smile," and "What a very special couple these two are," and I'm not crying, you are. Just kidding, one look at that happy woman's face and I started blubbering instantly. Harry and Meghan's wedding flowers included white garden roses, which were a nod to Princess Diana, whose favorite flowers were white roses.
Another sweet fact about their wedding flowers is that Harry handpicked some flowers for Meghan's bouquet. He picked some forget-me-nots from their garden at Kensington Palace that were placed in Meghan's bouquet. Forget-me-nots were also one of Princess Diana's favorite flowers, and Harry even named a charity he founded in 2006 after the Sesotho word for forget-me-not: Sentebale.
Harry and Meghan made sure to incorporate their love for charity work into every aspect of their wedding day. Outside of the their flowers, the couple requested that people donated to charity in lieu of gifts.
So yeah, in case you weren't aware, Harry and Meghan are a very charitable couple. The royal family's website finally posted Meghan Markle's official bio, and the entire thing highlights her years of philanthropy work. Part of the bio reads,
Another part of the bio says,
The Duke and Duchess of Sussex aren't messing around when it comes to helping other people. HARRY AND MEGHAN 4 EVER.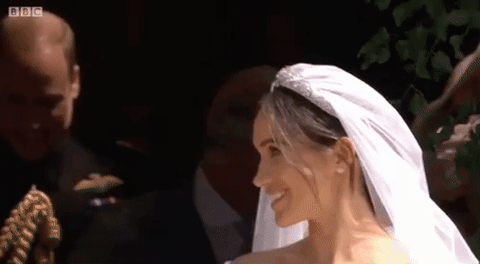 Source: Read Full Article