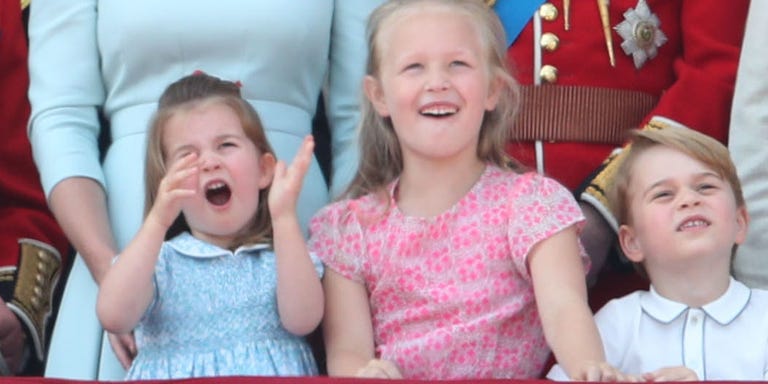 Last weekend for the Trooping the Colour celebration, the entire royal family gathered to celebrate the event in London. The occasion, which was a first for Meghan Markle, drew tons of premium content of the family, their regal fashion, and most of all, the royal kids.
Although there were plenty of buzz-worthy moments from the event, Charlotte copying Queen Elizabeth II's wave has got to be the cutest. As Her Majesty gave her signature royal wave to the crowd, Charlotte, 3, was seen studying and then mimicking her great-grandmother's gesture.
Charlotte copied the Queen's graceful wave towards the crowds below the Buckingham Palace balcony, who were gathered to celebrate the ceremony and the Queen's 92nd birthday.
During the event, Charlotte also had a minor slipping incident and had to be comforted by her mom, Kate Middleton. But she also enjoyed herself, as she was seen singing and clapping along with big brother Prince George and her cousins.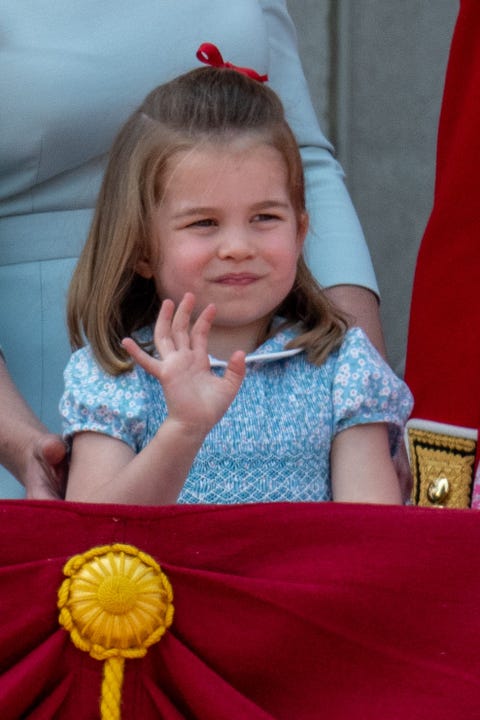 This isn't the first time Princess Charlotte's adorable waving has caught attention. After her uncle Prince Harry and Meghan Markle tied the knot, she was captured outside the chapel waving to the crowd, sticking her tongue out, and stealing the show in her flower girl attire.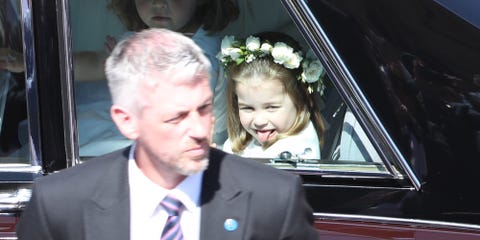 She also couldn't help but wave to the photographers and well-wishers when she visited her mother and baby brother Prince Louis in the hospital after his birth for the first time.
We can't wait to see Charlotte's next adorable moments—especially as a big sister to her new little brother Louis.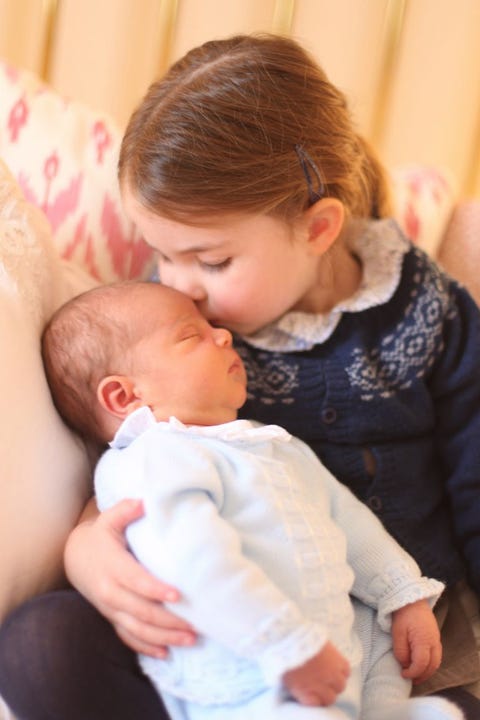 Source: Read Full Article