Princess Eugenie and her fiance Jack Brooksbank are preparing for their October wedding, which is said to be much different from Harry and Meghan's ceremony.
(Twitter/Royal Family)
Princess Eugenie and her fiance Jack Brooksbank will take a different route from Prince Harry and Meghan Markle when they embark on a horse-drawn carriage ride after their wedding.
Royal aides have released some details of the planned wedding on Friday, October 12, between PrincesThe pair will wed in St George's Chapel at Windsor Castle, the same venue chosen by Eugenie's cousin Harry for his wedding to glamorous American actor Meghan in May.
But the royal family is seeking to avoid comparisons between the two big royal weddings of 2018.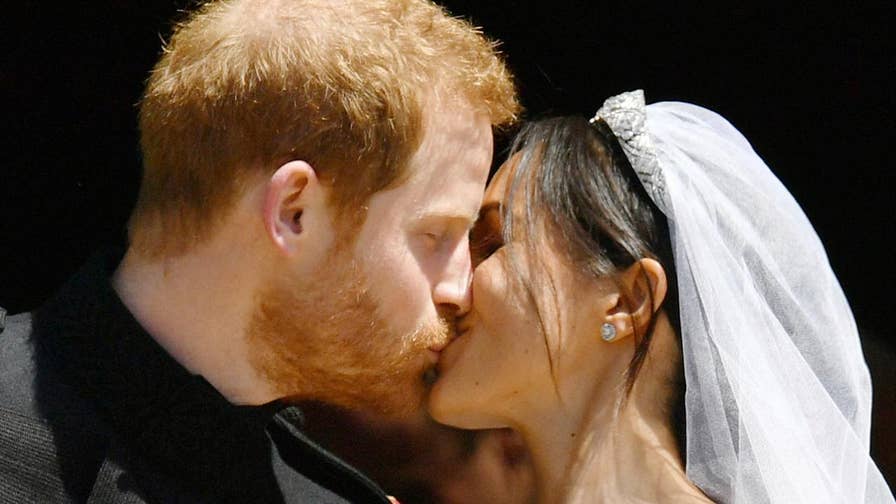 Royal aides announced last night that Princess Eugenie's carriage would not travel up the Long Walk, the steep road through the park which leads to Windsor Castle, where tens of thousands of people watched Harry and Meghan make the journey back into the castle walls.
Instead, after their 11am wedding service, they will travel out of the castle through the Royal Mews and onto Windsor High Street. The public will be able to see them on the High Street, Castle Hill and Park Street.s Eugenie, 28, and her 32-year-old fiance, an alcohol brand ambassador.
This "echoes'' the journey taken by Eugenie's uncle, Prince Edward, when he married Sophie Rhys-Jones, now the Countess of Wessex, in 1999.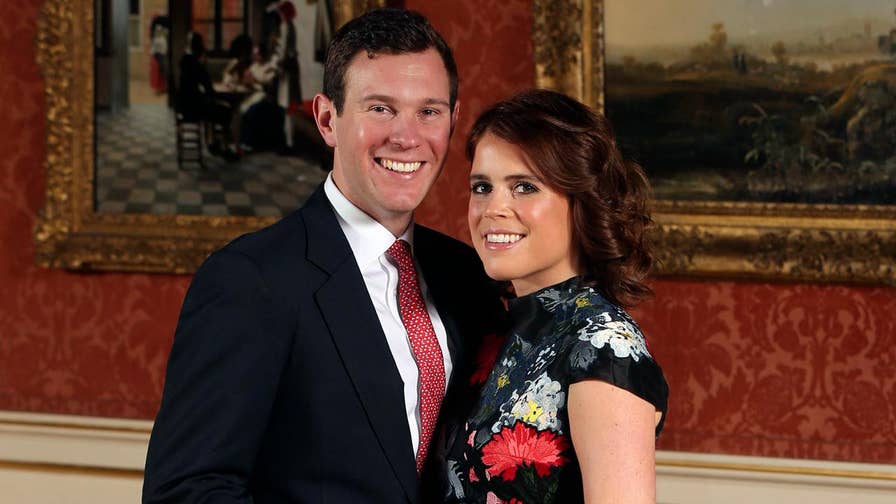 Buckingham Palace aides said more than 100,000 people had applied for the 1200 places available to the public inside the castle grounds to watch the guests arriving close-up.
"Her Royal Highness Princess Eugenie and Mr Jack Brooksbank have been touched by the many good wishes they have received in the run up to their wedding,'' a palace spokesperson said.
"They are looking forward to celebrating with their family, friends, and members of the public within the Castle grounds and in Windsor.''
More than 800 guests can be accommodated inside the medieval St George's Chapel.
As well, other guests in the castle grounds will include charities and organisations supported by Princess Eugenie and Mr Brooksbank, students from Princess Eugenie's old schools, and Windsor community members, as well as royal staff.
(Reuters)
The Dean of Windsor David Conner will officiate at the wedding, with the Archbishop of York, John Sentamu, leading the prayers.
Reverend Conner conducted Prince Harry's wedding, while the Archbishop of Canterbury Justin Welby officiated.
Prince Eugenie's father Prince Andrew is the Duke of York, and she is officially known as Her Royal Highness Princess Eugenie of York. She is ninth-in-line to the throne.
The Queen will host a reception for the wedding guests at Windsor Castle after the service. Possible invitees include celebrities such as George and Amal Clooney, Victoria and David Beckham, the singer Ellie Goulding and model Cara Delevingne.
This story originally appeare in news.com.au.
Source: Read Full Article