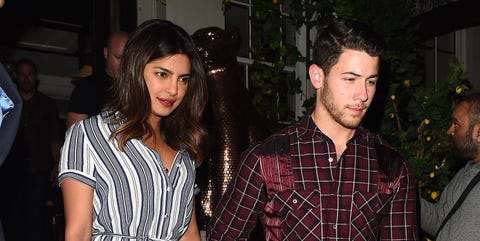 Nick Jonas and Priyanka Chopra's whirlwind romance is not slowing down anytime soon. According to reports from E!, the newly engaged couple is going to keep their engagement short and head down the aisle much quicker than we expected.
"All of the plans are moving quickly and Priyanka and Nick do not want to have a long engagement," a source revealed.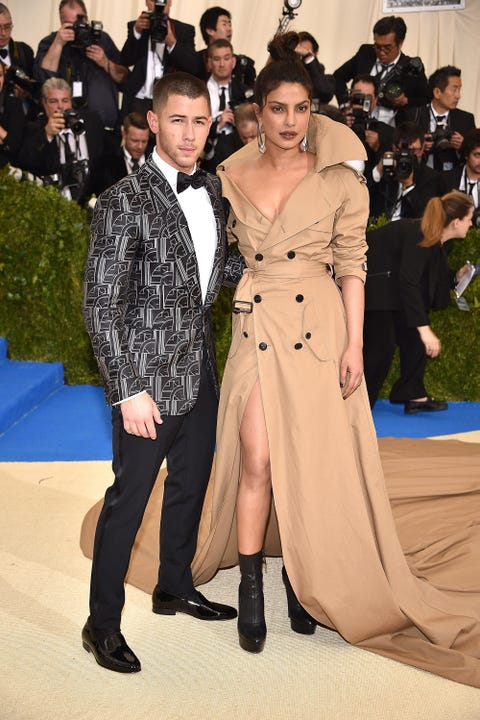 Rumors have been swirling that the couple is hosting an engagement party in Mumbai, India this weekend. It will be the first time that Nick's family gets a chance to get to meet their future daughter-in-law's family. The couple, who has maintained a relatively low profile while dating, has reportedly been secretive about the party details though.
"Nick Jonas and his immediate family are traveling to India this weekend to attend an engagement party hosted by Priyanka's family," a source told E! on Wednesday. "It's going to be the first time that their families intermingle and get to know each other. It's a tradition for them to meet before the wedding and Priyanka's family insisted on hosting the Jonas family in their country."
The source added, "Priyanka wants everything to be traditional to respect her family's values, and definitely an Indian wedding…Priyanka and Nick are excited for everyone to meet and to celebrate. Everything is very secretive but guests are expected to head there starting tomorrow."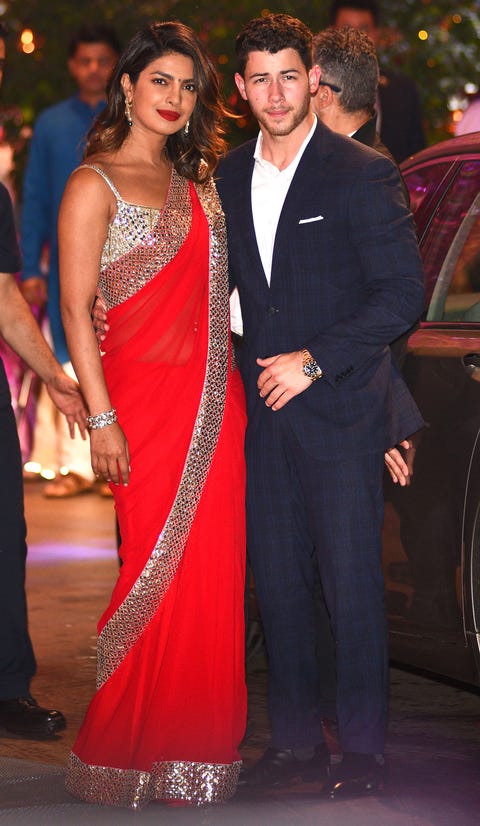 Priyanka first debuted her gorgeous engagement ring in a selfie with Bollywood actress Raveena Tandon on Wednesday. The stunning sparkler reportedly cost Jonas $200,000, and he shut down a Tiffany & Co. store to pick it out in private.
https://www.instagram.com/p/BmeOAGmlO6y/?utm_source=ig_embed
Peecee and I getting our pouts in order ! ? #potraitlighting? #shotoniphonex
A post shared by Raveena Tandon (@officialraveenatandon) on
Source: Read Full Article