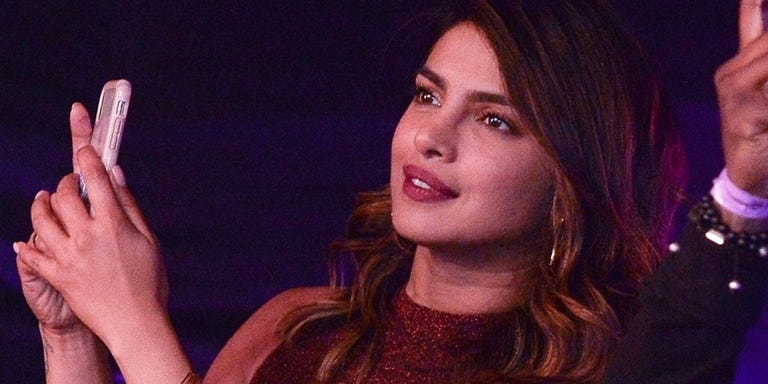 Priyanka Chopra is killing the girlfriend game. After taking her new beau, Nick Jonas, home to Mumbai to meet her family, she traveled with him across the world (again) to Brazil, where he played a concert and she supportively watched him from the crowd like his number one fan.
While Jonas took the stage on Saturday, the Quantico star was seen hanging out by the sound booth cheering him on and recording his performance like the proud girlfriend she is. She smiled while holding up her phone to take the perfect shot, and our hearts are melting.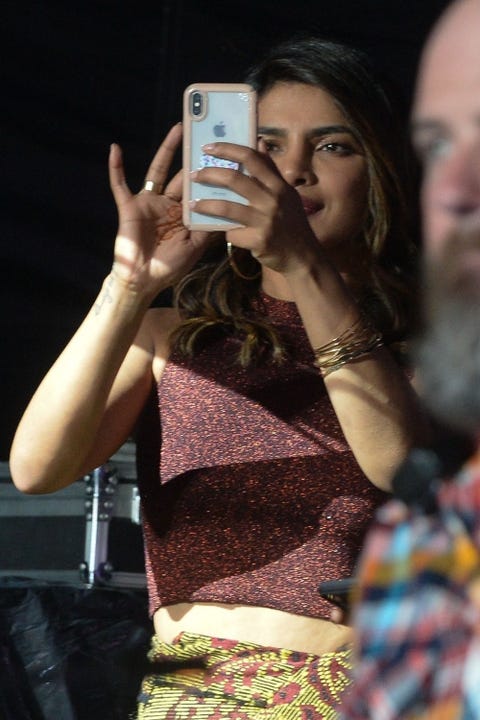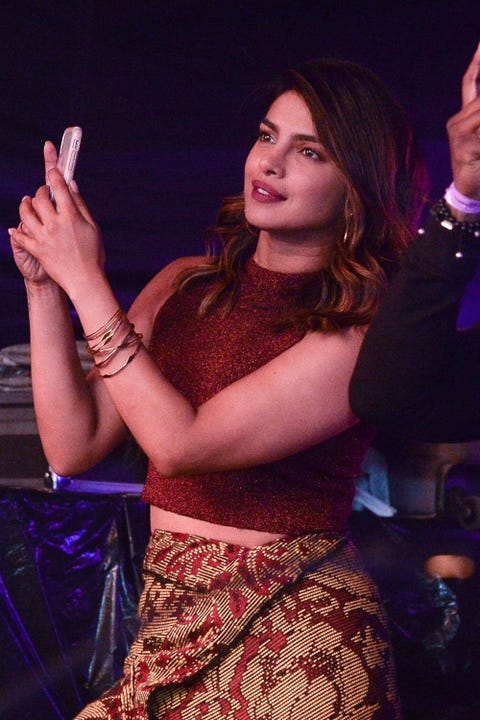 One of the videos she recorded ended up on her Instagram story—Jonas being cheered on by the crowd with the caption, "Him ?."
The post mirrored a video Jonas previously posted of Chopra in India, which was captioned, "Her ?."
These two.
Chopra showed her unwavering support even before Jonas took the mic. Earlier in the day outside of the stadium, she snapped a photo of the lineup of performers and added a heart sticker next to Nick's name.
The couple was seen arriving together earlier in the weekend and greeted a few fans gathered at the airport. They were dressed in sweats, a cozy departure from the couple's previous travel outfits, which they were seen wearing when they departed India.
"They're very happy," a source close to the couple previously told People. "It's getting serious." That appears to be so considering both have met each other's families. In addition to Nick's visit to India, Priyanka previously met the Jonas clan when Nick brought her to a family wedding in June.
Source: Read Full Article