Now that Duchess Camilla is Queen Consort, she and King Charles III are basically swimming in tiaras, gold bars, thrones, and palaces. Like, THE WEALTH is truly on another "eat the rich" inducing level. But while Camilla definitely has access to a new degree of $$$ thanks to casually being Queen-ish, make no mistake: She was always rich. Time to dive into Camilla's pre-Charles finances, a true adventure that'll leave you just somewhat resentful that you aren't a wealthy aristocrat with several estates to your name.
Camilla Has a Huge Personal Inheritance
Camilla's father was a successful business man named Major Bruce Shand, and her mom Rosalind Cubitt's family members are full-blown British aristocrats. Apparently the Cubitts were big fans of Camilla, because according to the Independent, they left her an inheritance of £500,000.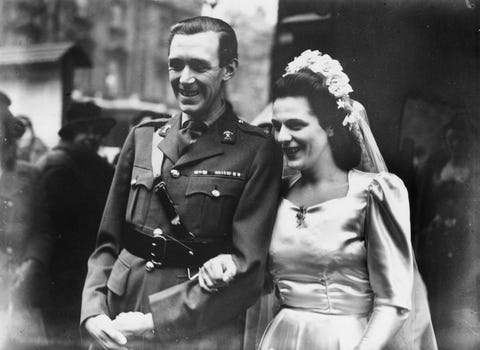 Meanwhile, Camilla's maternal great-grandmother was one of King Edward VII's mistresses, which…yes, means she and Charles are potentially (very very distantly) related? Not relevant to her net worth, but felt the need to share 🙂
She Owns a Fancy Country Home
Camilla has a country house/mansion that she bought for £850,000 after her divorce, and apparently she intends to keep it now that Charles is King. A source tells The Telegraph that "The Queen Consort has spent most of her life as a private citizen—so she understands the meaning of shutting your front door and having a place to yourself. Ray Mill is the only place where she can literally and metaphorically kick off her shoes and spend time with family and friends in a really informal setting. It's an escape from royal life and it will be treasured even more greatly now."
No pics of the house in the name of privacy, so here's Camilla chilling at her former country spot (which she owned with her ex):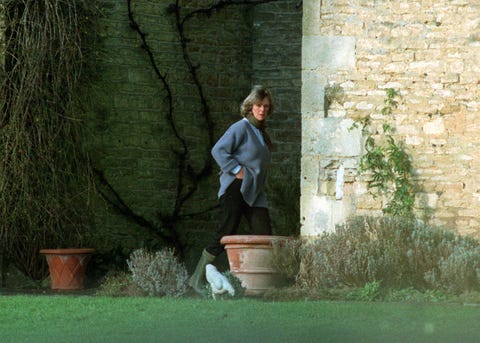 Truly, even that chicken is leading a better quality of life than me.
So, What Is Queen Consort Camilla's Total Net Worth
It's unclear what Camilla got in her divorce settlement from her first husband Andrew Parker-Bowles, but Celebrity Net Worth reports that her current net worth sits at $5 million. Again, this is her personal income, totally separate from the $500 — $600 million Charles has now that he's King.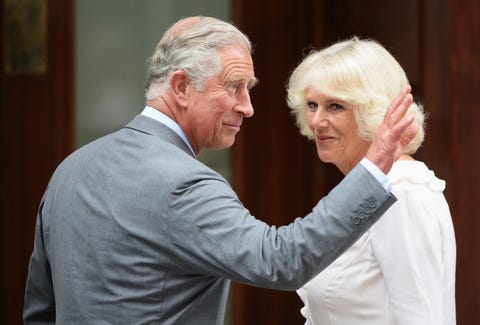 Awk, but What Happens If Camilla and Charles Divorce?
This is obviously very unlikely, but thanks to the fact that royal divorce isn't exactly new, there is a precedent set for how these things are handled should it happen. In fact, we can look to previously-Prince Charles and Princess Diana's divorce settlement for clues about what could go down if he and Camilla split (which again, not likely to happen).
On top of being able to retain her apartments at Kensington Palace, Diana was also given access to jets used by the royal family and told she could "use the state apartments at St. James's Palace for entertaining." More significantly, she got a large lump sum financial settlement rumored to be $22.5 million in cash plus $600,000 a year for maintaining her office, according to the New York Times.
So yeah, sounds like the royals do pay up when it comes to divorces (though $22.5 million is a drop in the bucket of their fortune).
Anyway, congrats on all the money, Camilla!
Source: Read Full Article