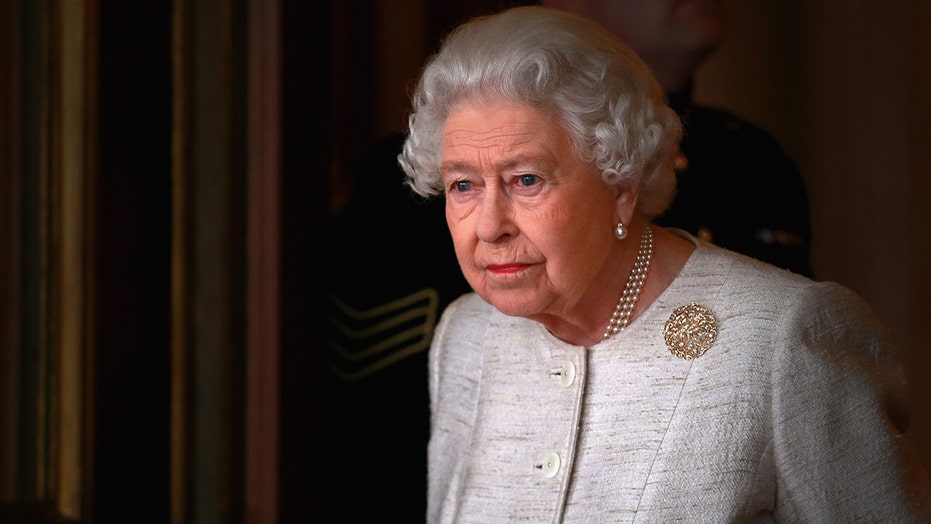 Fox News Flash top entertainment headlines of the week
Fox News Flash top entertainment and celebrity headlines are here. Check out what clicked this week in entertainment.
After months at Windsor Castle, Queen Elizabeth flew to Sandringham by helicopter on Sunday.
The British monarch traditionally stays at her estate in Norfolk until after Feb. 6, the anniversary of the day her father King George VI died and she became queen, People magazine reported.
Known as Accession Day, the 95-year-old spends her time in reflection at Sandringham, the outlet shared. She often takes part in a low-key engagement that's close to the estate. This February marks the 70th of her accession, which will be marked with Platinum Jubilee celebrations through June.
While the queen normally heads to Sandringham during the holidays, she decided to stay at Windsor Castle with her son Prince Charles and his wife Camilla, Duchess of Cornwall, amid rising coronavirus cases in the UK.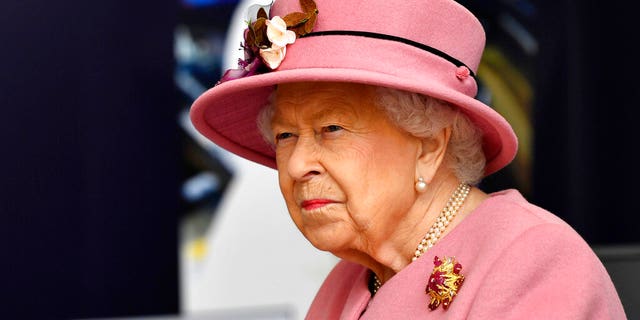 Queen Elizabeth II was largely confined to Windsor Castle.
(AP)
The queen has faced one of the most difficult years of her life.
In April, she lost her husband of 73 years, Prince Philip, just short of his 100th birthday. Her second son Prince Andrew is still facing legal woes involving his controversial friendship with convicted sex offender Jeffrey Epstein. And her grandson, Prince Harry, allegedly still has a strained relationship with the British royal family after he and his wife, Meghan Markle, stepped back as senior members.
In the late fall, Elizabeth had several health setbacks, which kept her largely out of the public eye. On Oct. 20, she was hospitalized overnight for undisclosed "preliminary investigations." And then on Oct. 29, Elizabeth was advised to extend her rest period and only "to undertake light, desk-based duties."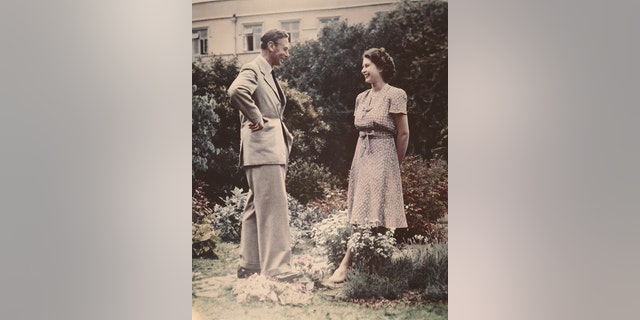 Princess Elizabeth, the future Queen Elizabeth II, conversing with her father, King George VI (1895 – 1952) in a garden, circa 1946.
(Photo by Lisa Sheridan/Studio Lisa/Hulton Archive/Getty Images)
Back in October, royal author Matthew Dennison told Fox News that the queen has been turning to her Christian faith to overcome the ongoing drama rocking the palace.
"She has a strong religious faith," he shared. "One of the things that the queen has done is pray throughout all of this. She also has a loyal, supportive group of private secretaries, ladies in waiting and devoted friends who have been a strong system around her. She also has the support of her close-knit family."
"She finds it difficult to confront difficult issues," he noted. "I think she has gotten better over time."
Dennison, who has written eight critically acclaimed books, has recently penned "The Queen," a new biography that explores Elizabeth's decades-long reign. He spoke to several palace insiders, both past and present, to tell the queen's story. Dennison said that during his research, faith played a prominent role in the royal's life.
In October, Queen Elizabeth II was spotted walking with a cane for the first time since 2003.
(Arthur Edwards/Pool Photo via AP)
"She has a connection with the divine," he explained. "She is a monarch who made a promise before God to fulfill her duty. And it's a promise she has taken very seriously in her life. Even as a young woman, she has faced an overwhelming expectation on what kind of queen she should be… She has embraced that role."
Despite losing her beloved husband, Dennison said Elizabeth has zero plans to step down.
"There wasn't ever a realistic expectation that the death of the Duke of Edinburgh would lead the queen to abdicate," Dennison shared. "In the very few times she has spoken about it to her close friends, she has always been quite clear that the promises she made in her coronation are binding. These are promises she made to God in the church. These are holy promises. She's always said she would abdicate only if she got Alzheimer's disease, a stroke, or something that would leave her incapacitated in some way. But this role is for life."
Source: Read Full Article