Earlier in their careers, there were reports linking Quentin Tarantino together with Uma Thurman. Although those reports didn't move past the rumor stages, Tarantino once compared their time on Kill Bill to a real marriage.
Quentin Tarantino considered Uma Thurman his 'muse'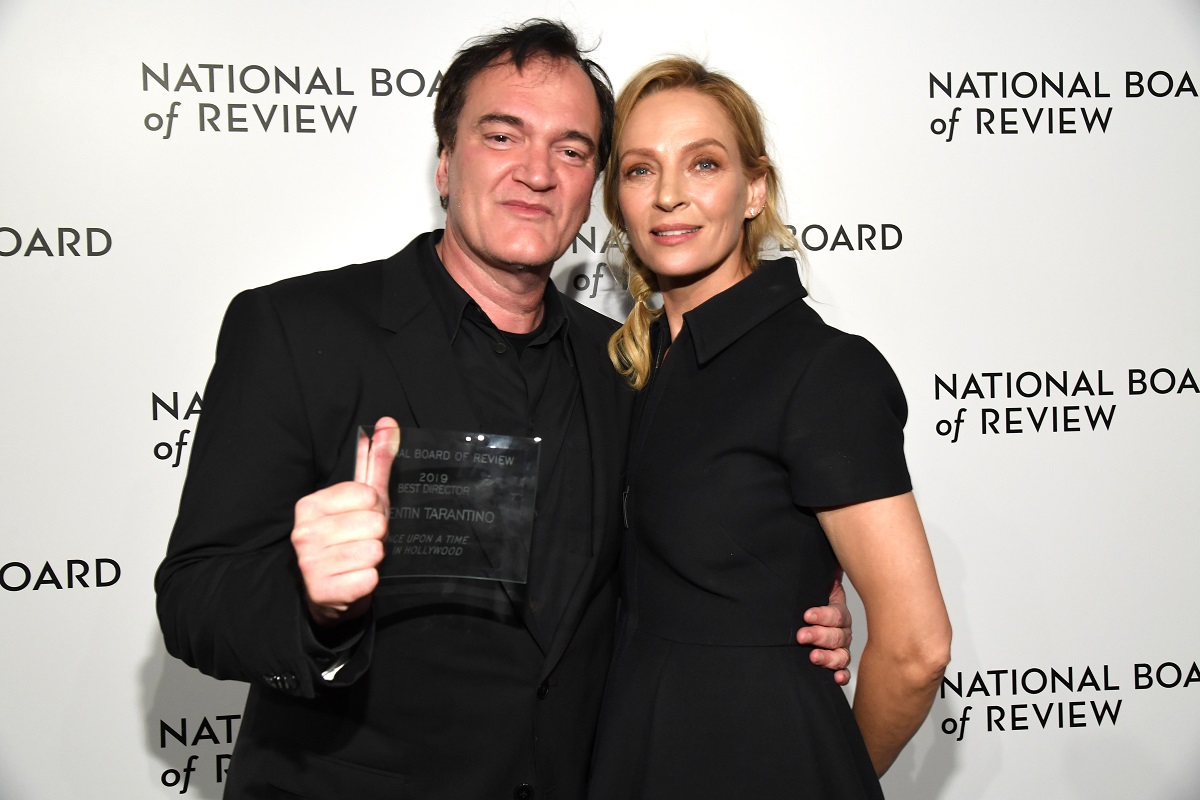 As some may know, Tarantino and Thurman first collaborated on Pulp Fiction. The two would later go on to work together on his Kill Bill projects. At one point, Tarantino enjoyed working with Thurman so much that he labeled the actor his muse. This was because of the indescribable chemistry the two shared with each other.
"It's just this cool connection that happened while we were doing Pulp Fiction," Tarantino explained to Rolling Stone. "I mean, von Sternberg had Marlene Dietrich, Hitchcock had Ingrid Bergman, Andre Techine had Catherine Deneuve. It's a special bond that I'm proud to have, and hopefully, one day, people will reference me and Uma like they do the others. But the thing is, it just kind of is, and there are certain things I don't really want to understand subtextually. I just want it to be and do."
But Thurman wasn't sure about being anyone's muse.
"Actually, I don't know how I feel about it," she said. "I mean, what does muse mean? Someone who inspires? I am serious. I don't know what it means. Anyway, I don't think I did any musing. I think I listened to a lot of scenes and gave Quentin my opinions and killed myself trying to help him make the movie great. But I didn't spend a lot of time on a pedestal, musing."
Quentin Tarantino felt that working with Uma Thurman for 'Kill Bill' was already like a marriage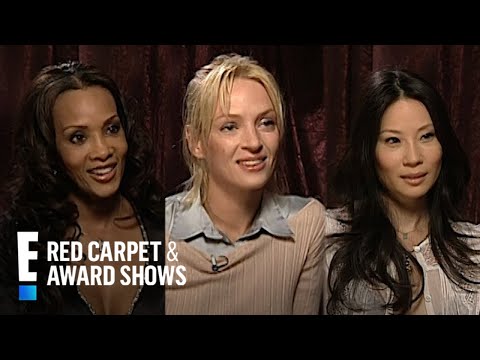 Many in the media have questioned if there was something more to Tarantino's relationship with Thurman. Earlier in their careers, the two were bombarded with inquiries about if their bond was more personal than professional.
"We've talked about it," Tarantino once said. "She knows I wouldn't say anything like that. The easiest way to piss Uma off is to talk about her personally to the press."
According to the Chicago Tribune, the Oscar-winner shared they couldn't be anything other than friends. Although, he asserted that their time on Kill Bill already felt like they were married.
"I'm not saying that we haven't and I'm not saying we have," he said. "We love each other but we're almost too close now to be a couple. We had our life together on Kill Bill. It was like a marriage in every way."
Thurman herself has fairly recently addressed the rumors of them ever being together. Like Tarantino, she asserted that they were never anything more than friends.
"I was discussing the rumors with Mr. Tarantino last night. He was angry at me for not calling him back because he said, 'According to the papers we were practically married!' And he laughed hysterically," Thurman told Vs. Magazine (via Hello). "So our relationship is pretty much what it's always been; people are just having fun with it."
Uma Thurman and Quentin Tarantino experienced a rift because of Thurman's stunt accident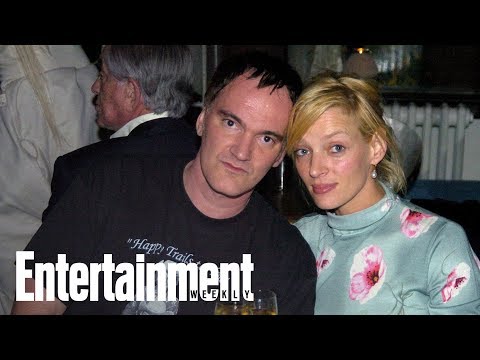 Fairly recently, Thurman revealed that her relationship with Tarantino faced trouble after Tarantino convinced her to indulge in a stunt gone wrong. In a highly publicized New York Times interview, Thurman shared that she sustained injuries from the stunt. This led to a fight between her and Tarantino. The scene in question involved Thurman driving a car in Kill Bill. But Thurman didn't feel comfortable operating the car, which she told Tarantino.
"Quentin came in my trailer and didn't like to hear no, like any director," Thurman said. "He was furious because I'd cost them a lot of time. But I was scared. He said: 'I promise you the car is fine. It's a straight piece of road.'"
Thurman was convinced to do the stunt. While driving, she would later lose control of the car before it smashed into a palm tree. Sometime afterward, she would confront Tarantino about the accident.
"Quentin and I had an enormous fight, and I accused him of trying to kill me. And he was very angry at that, I guess understandably because he didn't feel he had tried to kill me," she said.
Eventually, Tarantino felt highly remorseful about his actions, giving Thurman footage of the accident to share with the world years later.
Source: Read Full Article