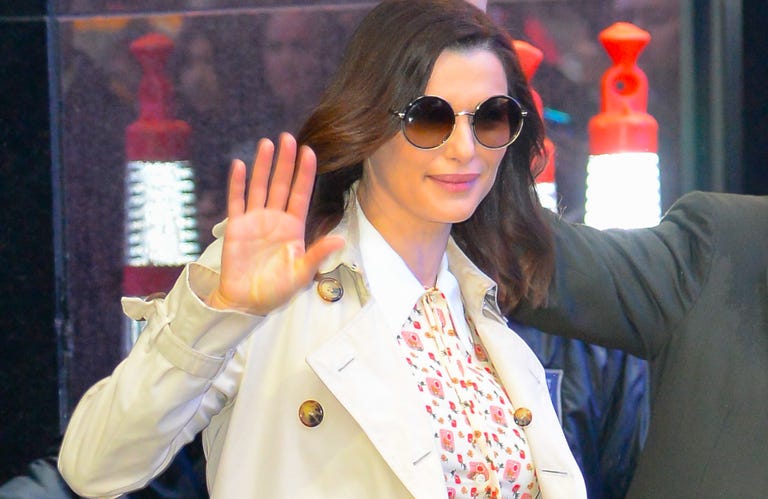 Rachel Weisz was photographed leaving Good Morning America Wednesday wearing a floral Miu Miu dress and beige Burberry trench coat that perfectly showcased her growing baby bump.
The expecting mom may be already a few months along, but that did not stop her from strapping on a pair of gold Tabitha Simmons heels to pair with her ensemble.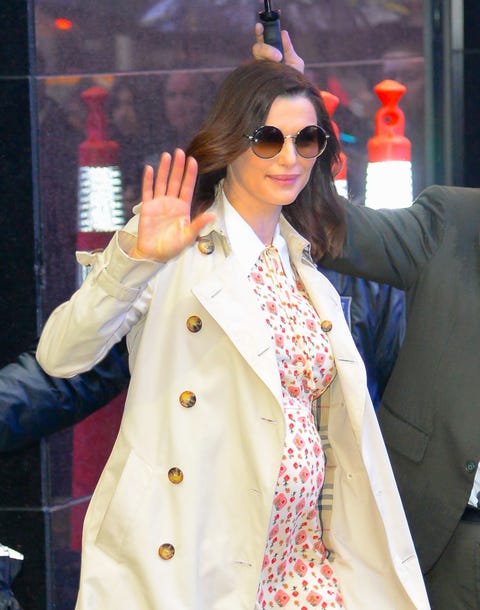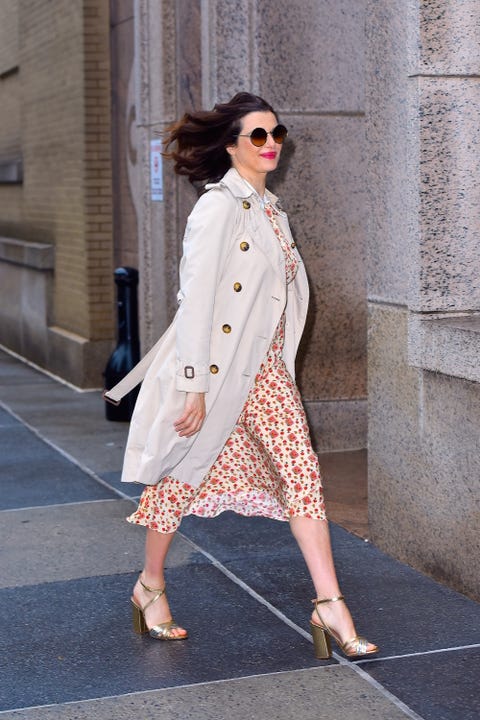 Just five days ago, Weisz, 48, surprised fans with the news that she and husband Daniel Craig, 50, were expecting their first child together. "I'll be showing soon. Daniel and I are so happy," she told the New York Times.
Sooner came rather than later as Weisz proudly showed off her pregnancy belly in New York City for the first time Tuesday night. The actress debuted her bump at the premiere for her new drama Disobedience, which is adapted from the Naomi Alderman novel of the same title and she stars in alongside co-star Rachel McAdams.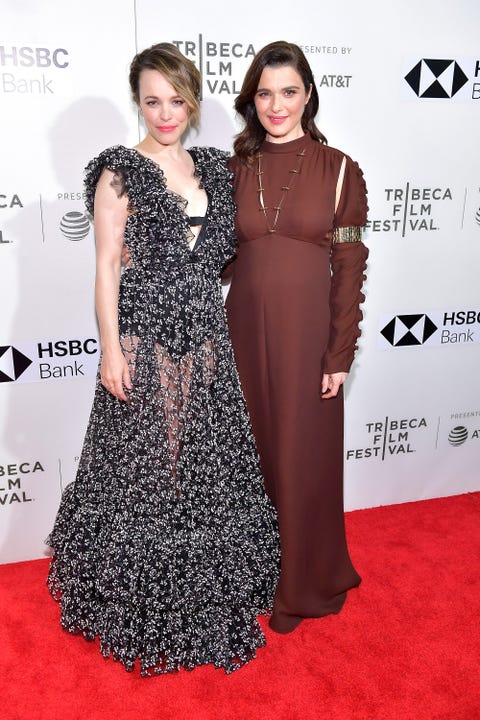 Although this is Weisz and Craig's first child together, the couple has children of their own from previous relationships. Weisz has an 11-year-old son named Henry Aronofsky with ex-husband Darren Aronofsky. Craig has a daughter, 25-year-old Ella, from his previous relationship with Fiona Loudon.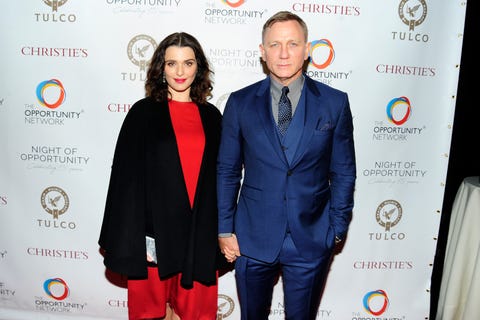 Weisz told The New York Times that she and Craig are excited to meet their "little human," but did not reveal the sex of the baby. "We can't wait to meet him or her. It's all such a mystery," she said.
Weisz and Craig were married in 2011 in a very small ceremony in New York City after dating for a year. According to People, their two children, respectively, were the only people in attendance aside from two of their friends.
Source: Read Full Article