TL;DR: 
Ree Drummond's s'mores cupcakes are a twist on the classic campfire treat.
The Pioneer Woman makes a "simple batter" and graham cracker crust before topping the cupcakes with marshmallow frosting.
Ree Drummond's s'mores cupcake tips include a buttermilk substitute and an ice cream scoop.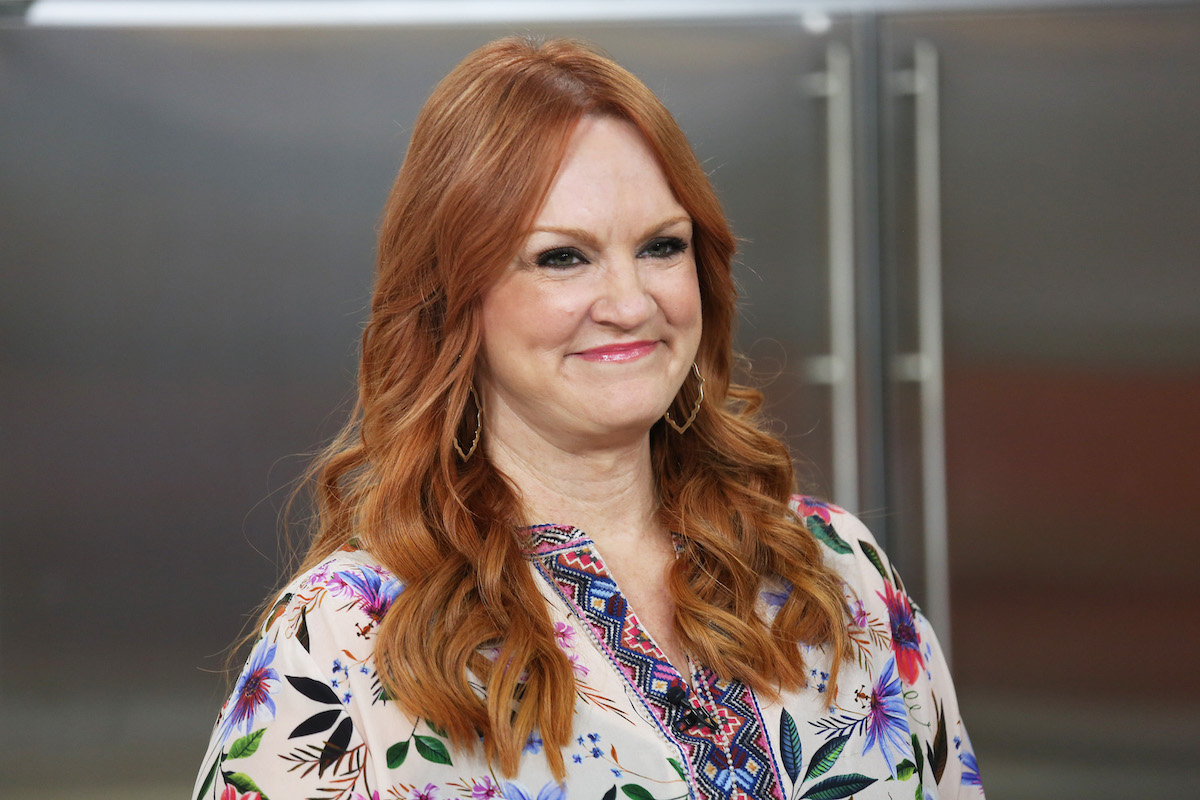 Already made the Pioneer Woman's Sheet Pan S'mores and S'mores Brownies? Try Ree Drummond's s'mores cupcakes. Like her other variations, the cookbook author's s'mores cupcakes have all the elements of the classic dessert, from graham crackers and chocolate to marshmallows. Plus, according to the Food Network star, they're easy to make. 
The batter is 'so easy' to make, according to Ree Drummond
"Who doesn't love s'mores? And, for that matter, who doesn't love cupcakes? I think it's going to be a winning combination," Drummond said on Food Network's The Pioneer Woman.
Like any typical cake or cupcake recipe, Drummond's s'mores cupcakes, which are officially called Super S'mores Cupcakes, begin with the wet and dry ingredients.
The food blogger-turned TV host combines all of the dry ingredients — flour, sugar, cocoa powder, baking powder, baking soda, and kosher salt — in a large bowl. "This is such a simple batter," she said as she measured the ingredients.
Next, she adds the wet ingredients, including room temperature buttermilk, warm water, vegetable oil, eggs, and vanilla extract. "The batter looks positively luscious and it was so easy, nothing to it at all," Drummond said.
Then she pours the batter into a muffin pan complete with cupcake liners. However, the cupcake liners aren't completely empty. They have what Drummond calls a "really simple graham cracker crust" on the bottom.
"Such a cinch" to make in the food processor, according to the Super Easy! cookbook author, the crust is a mixture of sugar, graham crackers, and butter.
Finally, Drummond puts them in the oven. After 12-15 minutes she has cupcakes that "look so fudgy and delicious."
The Pioneer Woman makes meringue frosting and toasts it with a kitchen torch 
While Drummond's s'mores cupcakes cool she makes marshmallow frosting. Instead of using a Pioneer Woman kitchen shortcut such as marshmallow fluff, she opts for a meringue frosting.
Drummond combines egg whites and sugar with cream of tartar in a bowl over simmering water. She whisks it constantly, for about five minutes, or until the egg whites are warm and smooth and the sugar's dissolved.
Next, she transfers it to the bowl of a standing mixer. Using the whisk attachment, she beats the egg white mixture on low, medium, and then high speed. After 10 minutes on high, when she has a "stiff and glossy" meringue, Drummond pours in vanilla extract.
Drummond then gives each cooled cupcake some frosting. When that's done she gives them a once-over with a kitchen torch. "I want the little peaks to turn brown," she said, adding that "It's going to look just like you pulled a marshmallow right off the stick."
Ree Drummond's tips for making s'mores cupcakes
The Pioneer Woman shared some tips and tricks while whipping up a batch of s'mores cupcakes. Her ingredient list calls for buttermilk. However, as Drummond explained on her cooking show, there's a trick to making it at home.
"I had some buttermilk in the fridge but if you don't have buttermilk you can just combine whole milk with a dash of white vinegar," she said. "A few minutes later it turns into buttermilk," she added, calling it "one of the best tricks ever."
Additionally, Drummond encouraged the use of an ice cream scoop for getting a "precise amount" of batter in the pan. "It's so much easier than trying to do it with a spoon or a pitcher," she said.
Drummond's not alone when it comes to this tip. Her fellow Food Network star Ina Garten uses an ice cream scoop to get uniform muffins. 
Source: Read Full Article