Now that Rihanna has made her Met Gala debut, is it too soon for me to say that everyone else can go home? She seriously slayed my entire existence and I can't deal with anything else. Even the tweets about Rihanna's 2018 Met Gala agree with me.
On May 7, celebrities made their way to New York City's Metropolitan Museum of Art for the annual Met Gala, serving their best looks along this year's theme ""Heavenly Bodies: Fashion and the Catholic Imagination." Rihanna, specifically, is known for living up to the theme and this year, she didn't disappoint one bit.
Now for the look itself: I present to you Pope Robyn Rihanna Fenty.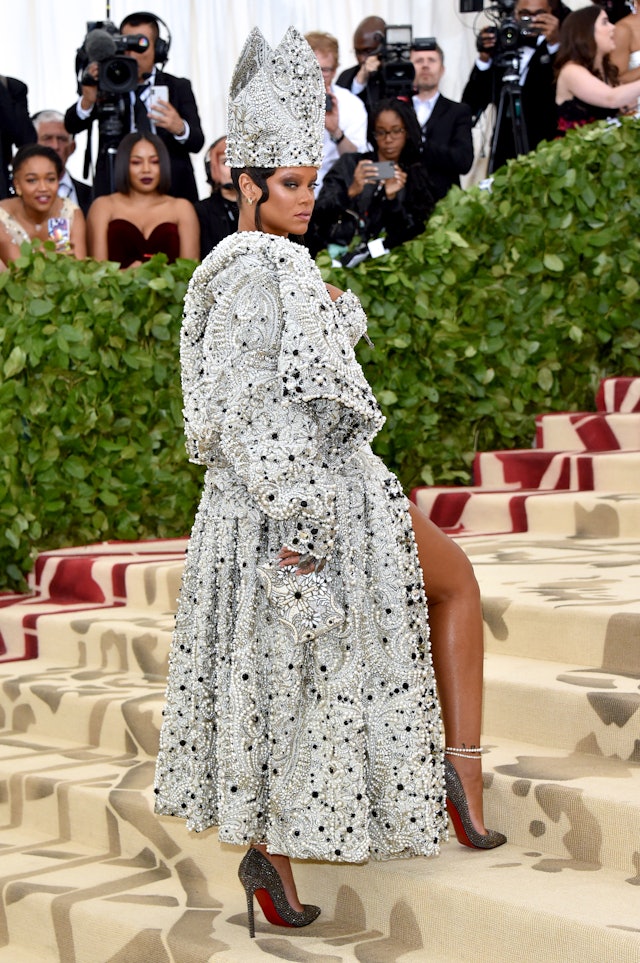 Please Rih, take your embellished Louboutin's off my neck so I can breathe for one sec!!!
More to come.
Source: Read Full Article