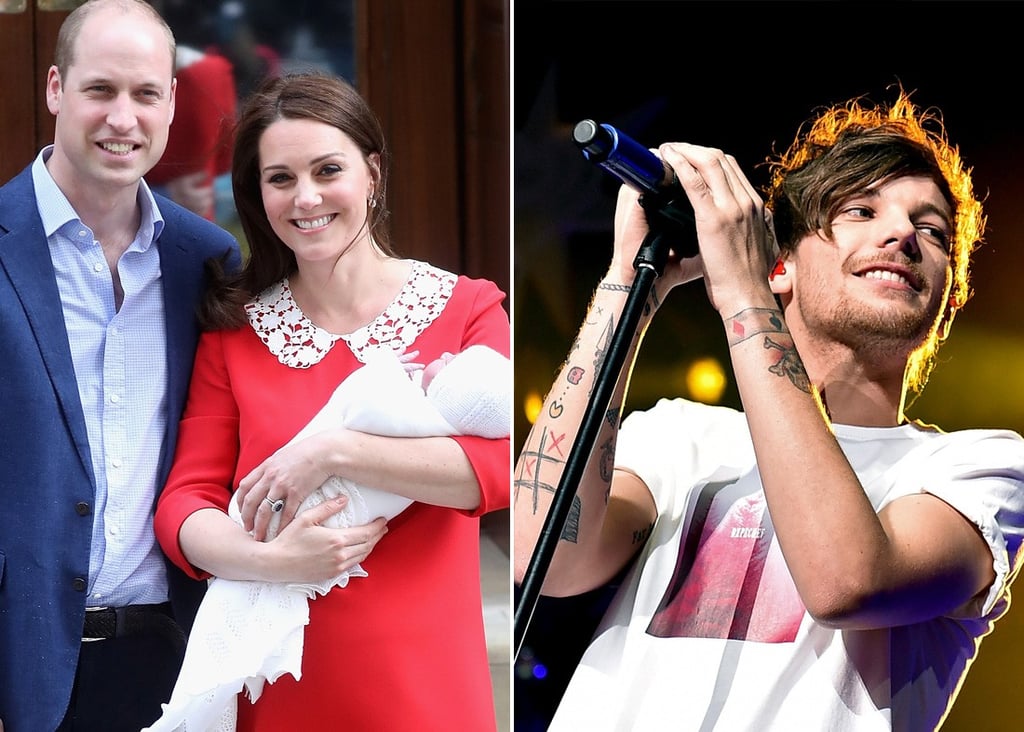 Royal Baby Is Named After Louis Tomlinson, and 1D Fans Will Hear Nothing Else on the Matter

Now that Prince William and Kate Middleton have finally given their third child a name, some of the internet is drawing their own conclusions about His Royal Highness Prince Louis Arthur Charles of Cambridge, but a large faction of Twitter can't help but connect the new royal baby with One Direction's Louis Tomlinson.
Tomlinson's fans, affectionately known as Louies, have been vocalizing their support for Will and Kate since finding out the name on Friday and praising them for naming the baby after Tomlinson. The "Miss You" singer himself even chimed in to welcome the new royal, promising to send him a tiny-size version of his beloved Adidas tracksuit.
While many fans joke that Tomlinson's chat with William and Kate after his Royal Variety Performance last Fall was the clincher in getting the royal baby named after him, the fact of the matter is that the name Louis has deep roots in the royal family, being Prince George's middle name, William's middle name, and William's late uncle Louis Mountbatten's name.
However, if you speak with any Louie today and every day forward, they'll tell you that the new royal baby may be Prince Louis, but Tomlinson will forever be King Louis. Keep reading to see just how excited Tomlinson's fans are, then relive all the most adorable royal baby moments from years past.

Source: Read Full Article