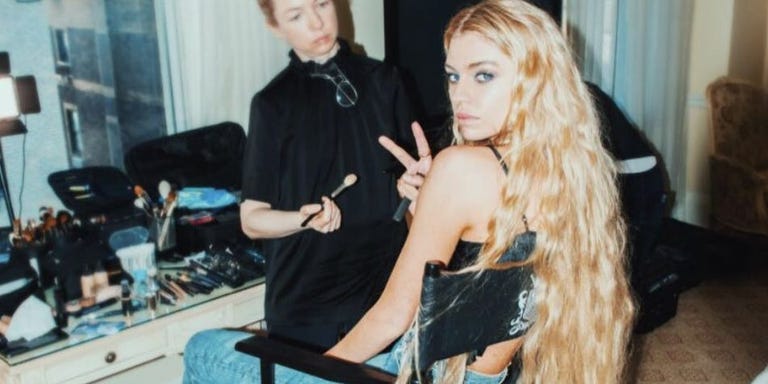 From red carpet prep to smoking in the bathrooms, the best celebrity action always happens behind-the-scenes at the Met Gala. And what better way to get VIP access to fashion's biggest, most exclusive night of the year than by stalking your favorite A-listers on Instagram?
As this year's Heavenly Bodies: Fashion and the Catholic Imagination-themed Met Gala unfolds, we're tracking all the best moments beyond the red carpet and via social media. What will Rihanna wear? Will Beyoncé show up? Which models will hangout inside the event? And will celebrities dare to smoke in the Met Gala bathrooms again this year?
Watch the space below for all the behind-the-scenes moments from the 2018 Met Galaon Instagram.
Kate Moss gets ready for her first Met Gala since 2009:
https://www.instagram.com/p/BifR0PLh9oN/
Diane von Furstenberg puts the final touches on her look:
https://www.instagram.com/p/BifZgkFgYfo/
Stella Maxwell strikes a pose post-makeup and hair:
https://www.instagram.com/p/BifYQR_ANdP/
Karlie Kloss finishes her beauty look with a bold red lip:
https://www.instagram.com/p/BifVrJLHlFV/
Jasmine Sanders shares a first look at her hair and reveals she'll be wearing H&M to the event:
https://www.instagram.com/p/BifMF2GAZPU/
Source: Read Full Article