October 21-27 might as well be renamed "Selena Gomez Week," cause Selena basically took over the internet/my brain with the two singles that she surprised everyone by dropping. Not only were people abuzz because, ya know, new Selena music, but fans are pretty sure that the songs are all about her relationship with Justin Bieber, which is obviously !!! because Justin just married Hailey Baldwin (er, for a second time) a few weeks ago.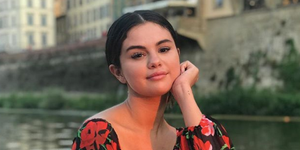 And while Selena hasn't outright said that her new songs "Love You to Lose Me" and "Look at Her Now" are about Justin, she did say that wants the person who she wrote the songs about to tune in. In an interview on The Zach Sang show, Selena was asked if she hopes "the individual" who the songs are about hears them, and she replied, "Yeah, I do."
Selena was also asked, "Is it hard being so open in songs and putting it all out there, being in the public eye, and people are going to make assumptions about who you're singing about, what you're singing about?" And she responded, "No. It used to, and it would cripple me and I'd have so much fear about it because I thought people would judge me…I've allowed myself to shut all of that out."
As to whether or not Justin will actually be listening to the songs, well, his wife Hailey posted "I'll Kill You" on Instagram right after the songs dropped, and even though she claims it wasn't to shade Selena, Justin might not want to be jamming to his ex's music anytime soon!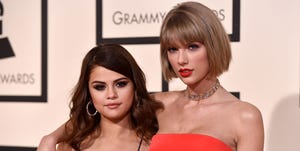 Source: Read Full Article