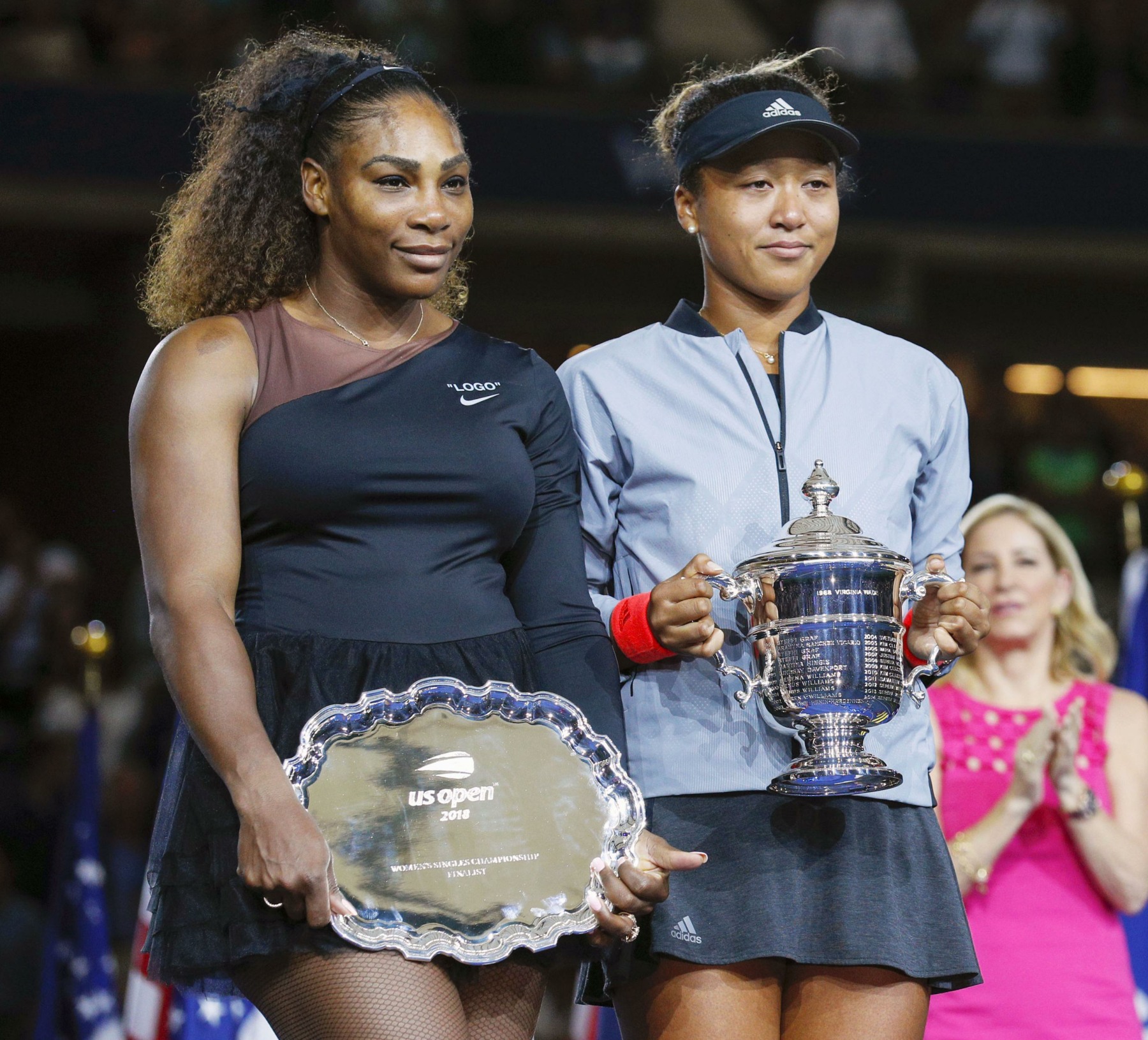 The US Open Women's Final was arguably the most shambolic sports moment of the year. It's bad when both the winner and the loser are in tears at the trophy ceremony and neither woman was crying about the actual win or loss. Umpire Carlos Ramos decided to make it The Umpire Show and – in my opinion – abused his authority because he didn't like the way Serena was speaking to him. He failed on multiple levels to keep the focus on the match and the players. Serena was still upset in her post-match conference, which we covered yesterday. ESPN released the blow-by-blow video of what happened, and trust me when I say… watching the whole thing unfold in real time, this video doesn't even do it justice to how horrible and crazy it was and how both players felt the shift when Carlos Ramos inserted himself into the final:
For what it's worth, the women's final was one of the most high-rated tennis matches in ESPN's history – Americans were tuning in to see Serena v. Naomi in record numbers. It's the second highest rated tennis match in ESPN history, second only to the 2015 Men's Final. Which brings up an important point: Serena is still beloved and she's still the biggest name in women's tennis. Advertisers love her, networks love her, and shouldn't it follow that the USTA and US Open should go out of their way to treat her with the respect she's earned, the same respect given to Roger Federer and Rafa Nadal and Novak Djokovic? It would be hard to imagine any of those men being given three violations in the final of a Grand Slam. But that's what happened to Serena. And not only that, the USTA is following through by fining her:
The US Open has fined Serena Williams $17,000 for three code violations during her loss in Saturday's women's singles final, the United States Tennis Association said.
[From CNN]
Those are not steep financial penalties, and Serena has received higher fines in other moments of her career. But it's still a reminder, isn't it? Just one more thing to add to the pile of disrespect for Serena. At this point, after too many shenanigans by the US Open, I just think Serena should skip New York. Concentrate on the Australian Open, French Open and Wimbledon.
ESPN hasn't put their video analysis up from a panel discussion they had yesterday, which included John McEnroe giving a full-throated defense of Serena and saying that in a final, Ramos should have given Serena the respect of soft warnings. Here's another discussion where Chrissy Evert says much of the same thing.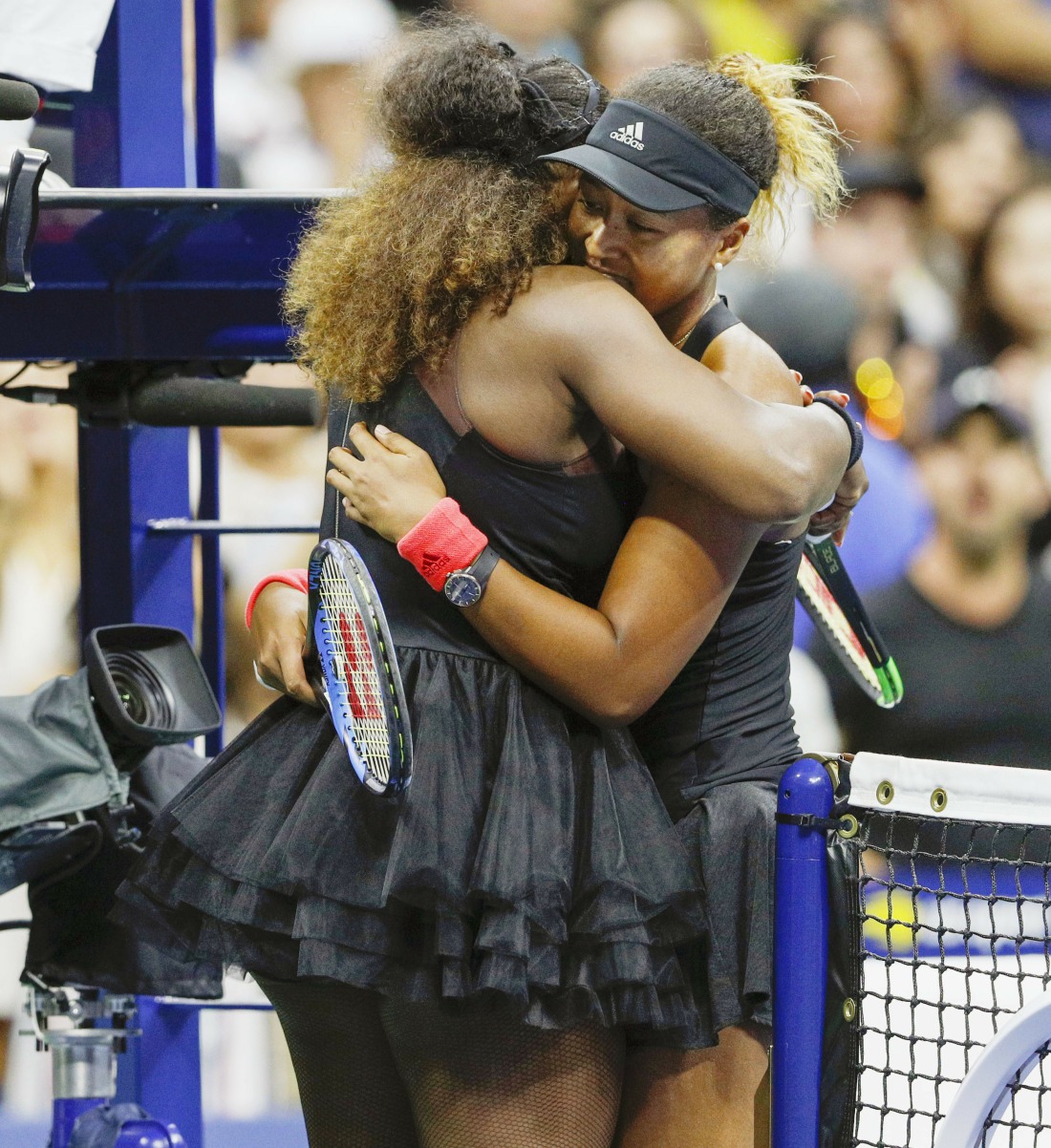 Photos courtesy of Backgrid, Avalon Red.





Source: Read Full Article