https://www.instagram.com/p/Bm7IBXZhPyC/
A post shared by shauna sexton (@shaunasexton_) on
Did you forget about Shauna Sexton? Because I read celebrity gossip all day, I've covered Ben Affleck for over a dozen years and I forgot about her. I'm sure Ben has too but she's here to remind us she's not responsible for his relapse, ok? It's not Shauna's fault! Also she got arrested two times for drinking, once for using a fake ID while underage and another for public intoxication but that doesn't mean she has a problem! She's just young and having fun. Why won't you listen to her? She's still here, she went out with Ben Affleck once and was seen getting Jack in the Box with him the next day. She should have a longer news cycle than she did!
[Shauna] responded to a comment on an Instagram photo that showed her smiling as she held a glass of red wine.
The conversation began when a fan suggested that Sexton had gotten the Oscar winner "thrown into rehab."
Sexton responded, insisting that she "never drank around or with him for the record."
The commenter replied, "You've been arrested twice for underage drinking and public intoxication just last year, so please tell me again you don't like to drink or party lmao."
"I love to drink and party! Absolutely dude. Most 22 year olds do," Sexton conceded. "Yes you're correct. I got put in the drunk tank when I was 17 for having a fake ID and drinking underage at a bar in Virginia Beach, and despite the fact most people have used a fake ID as well as drank underage, it was a dumb mistake on my behalf and an embarrassing one at that. Then the weekend of my 21st birthday I got obliterated and wound up getting left at a bar at the ocean front in Virginia Beach.. where I was again taken to the drunk tank for being intoxicated publicly ..while attempting to find a ride home."
"Do these mistakes define me? No, stupid minuscule s–t I learned from. Do these mistakes mean that I am human? Yes. Do these mistakes mean i would disrespect someone's hard earned sobriety by drinking with them or in front of them? Hell no," she continued. "I have limitless respect people who have the humility and maturity to admit when they need to fix something in their life. I have even more respect for those who take action and actually do something about it."
"With that being said, Ben is a grown ass man, baby," she concluded. "He makes his own decisions. Blaming a 22 year old for someone's 3rd time in rehab is just ridiculous. He is human. I am human. You are human. We all are going to f–k up it's just a matter of learning from it. Don't be so quick to throw shade on people. Take a step back, accept that we are all on our own journey, and be a little less critical. Take care xx"
The commenter then backtracked, writing, "I do hope you didn't drink with or around him, knowing his past that would be really disrespectful. And yes you are absolutely right, I shouldn't have blamed you for his relapse, as long as you didn't hand him the bottle that's 100% on him. I apologize for that. You are a very well spoken girl, and I hope you get your life together. No more arrests Take care Shauna."
[From US Magazine]
Shauna probably posted that photo hoping to get the opportunity to say this. After that she posted thirst pics including one where she's hosing herself down in a bikini. How much of a mess do you have to be to get thrown in jail twice for drinking? Was it worth the publicity for Shauna to bring all that up when no one was digging up her past anyway? I'm thinking it probably was, since she got a mention on a long holiday weekend. She probably timed this response for when she knew the gossip would be at a lull. Everything she said about Ben being a grown ass man is accurate and reminds us how little responsibility he usually takes for things. Remember how he threw Jennifer Lopez under the bus, multiple times, for his tabloid person after he dumped her right before their wedding? I bet he's blaming Lindsay for dumping him, but we'll see how he handles this publicly once he gets out. If he's smart he'll admit he has a problem and that it's his problem alone, but we'll see.
Also I don't agree with the argument that you should not drink around alcoholics because it might tempt them. If it's your partner, a very close friend or family member and they're struggling sure, be careful and don't drink around them. If it's a casual friend or a new person you're dating that's not on you. The other person has to make choices for themselves.
https://www.instagram.com/p/Bm_dW6tB5IH/
Lazy eye and the same damn necklace every day baby ?
A post shared by shauna sexton (@shaunasexton_) on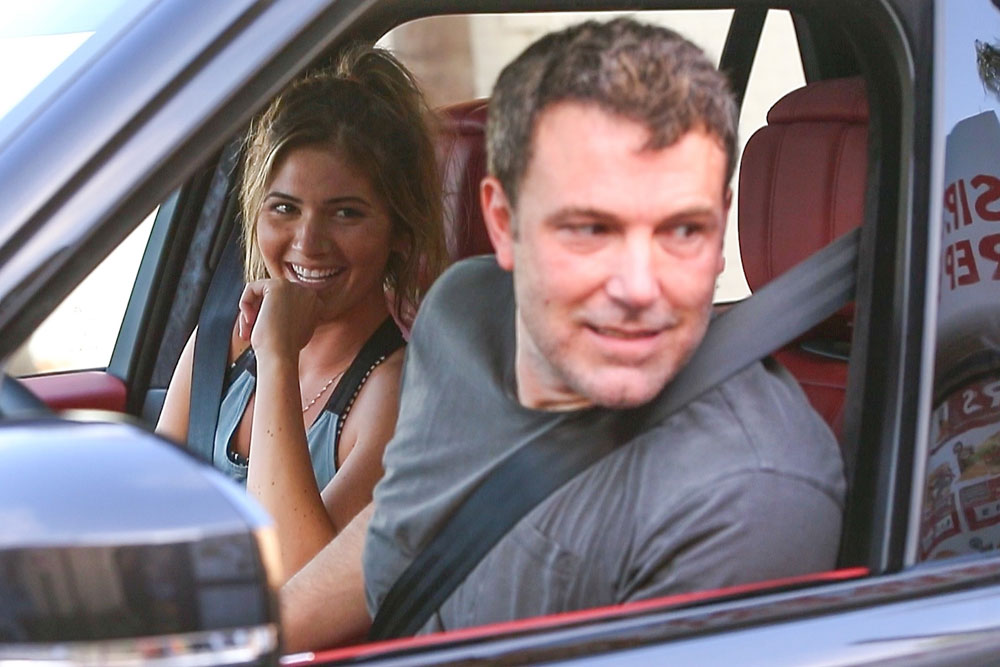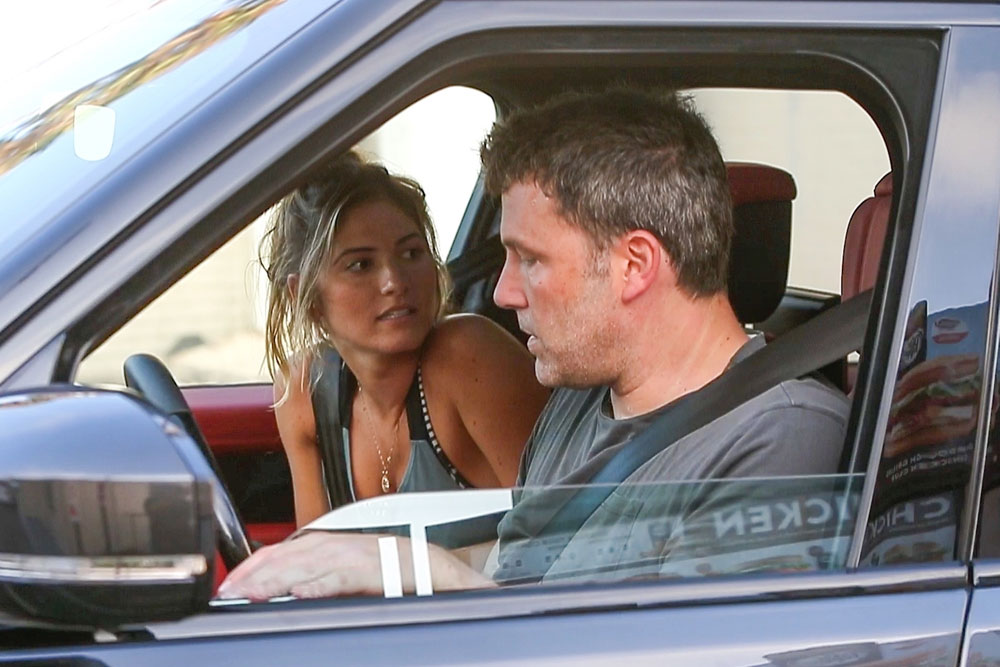 Photos credit: Backgrid and Instagram/Shauna Sexton
Source: Read Full Article