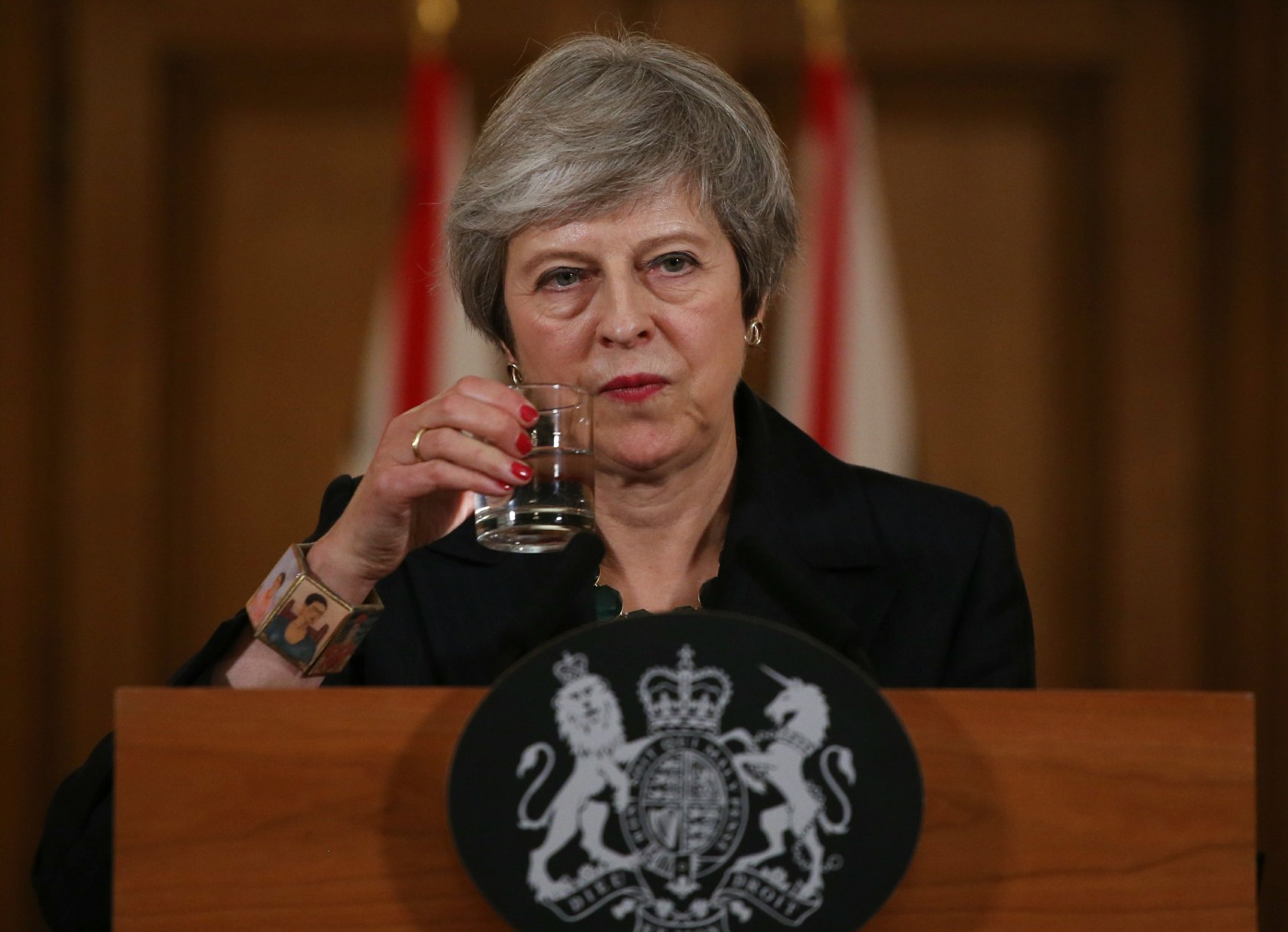 Some days, I truly understand the need for a monarchy in Great Britain. It must be a small relief to many Britons to know that worse comes to worse, at least you have the constitutional constancy of the Windsors. Because the political class in Britain seems especially f–ked these days. I'm not going to pretend to know everything about Brexit and the ongoing Brexit shenanigans. But I do know "palace intrigue" and utter shambles when I see it. So, Theresa May is trying to do what "the people want," which is find some way for Great Britain to exit the EU. Only it's utter chaos, more than two years after the disastrous Brexit vote.
Her government in open revolt, British Prime Minister Theresa May did her best on Thursday to project confidence during a hastily scheduled press conference to discuss her controversial Brexit deal. "I understand fully that there are some who are unhappy with those compromises, but this deal delivers what people voted for," she said. "If we do not move forward with [the] agreement, nobody can know for sure the consequences that will follow." The British people, she added, "just want us to get on with it."
Even with all the political chaos since June 2016, when Britain voted to separate itself from the European Union with no plan for how to do so, the past 24 hours have been a shambles. On Wednesday, May had tabled a five-hour meeting with her cabinet in order to build support behind the 585-page draft agreement—the result of 18 months of fraught talks with the E.U.—that would establish transitional relationship between the two economies until the end of 2020, while a permanent arrangement is reached. Appearing outside 10 Downing Street after the meeting, May announced she had secured the necessary backing. The following morning, Brexit Secretary Dominic Raab, who helped draft the plan, resigned in protest…. An hour later, he was followed out the door by Work and Pensions Secretary Esther McVey, causing the British pound to plummet.
Reflecting anxieties that the U.K. could crash out of the E.U. with no deal ahead of a March 29 divorce date, BMW released an ominous statement: "As a responsible employer, we must therefore continue to prepare for the worst-case scenario, which is what a no-deal Brexit would represent."
Indeed, as the Brexit deadline draws closer, a nightmare "no-deal" seems increasingly likely—an outcome that would throw the E.U. into chaos, and likely end May's own career. The Labour, Scottish National, and Democratic Unionist Parties, as well as multiple Tories, have all said that they will not endorse the current deal. And when May spent three hours trying to sell the draft to a hostile House of Commons on Thursday morning, she was met with fierce resistance. Labour leader Jeremy Corbyn denounced the agreement as "a leap in the dark, an ill-defined deal by a never-defined date," and argued that the ongoing Brexit uncertainty will accelerate the migration of businesses and cash. "Parliament cannot, and I believe will not," accept the arrangement, he added.
[From Vanity Fair]
Vanity Fair's article was a lot longer, and full of even more details about how utterly f–ked everything is. Here's my question: if Brexit does happen without a "deal" with the EU, does that mean… the UK has to individually negotiate and renegotiate every single trade/business deal with every single European country? I thought that was going to happen anyway, but it sounds like May was trying to work some sort of backdoor half-Brexit, where the UK would have some sort of overarching deal with the EU, but the EU was holding British feet to the fire. I don't know. I only know that's it chaos and I wouldn't be surprised if Theresa May does get thrown out. What would trigger a vote of no confidence? Or would she resign before then?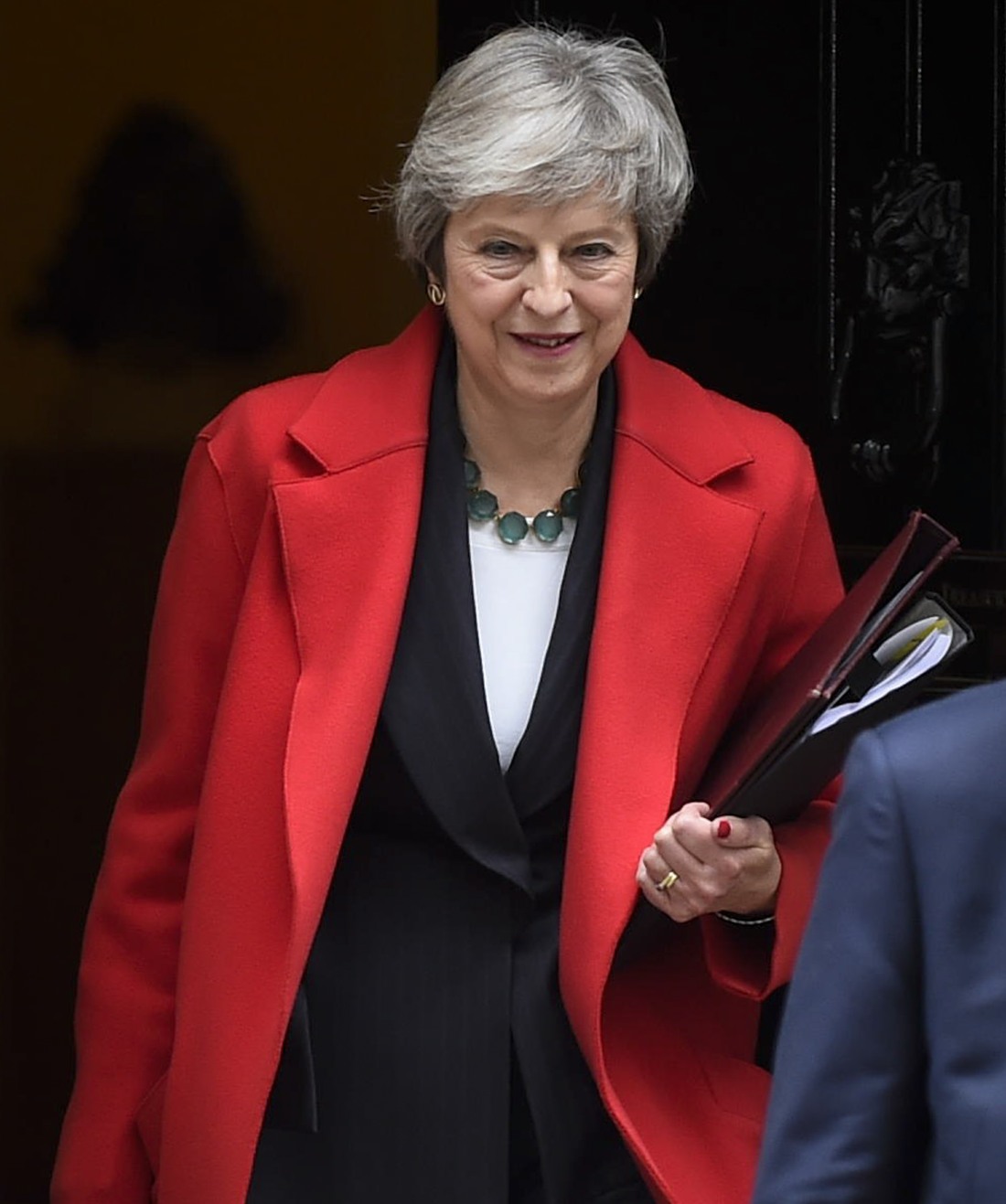 Photos courtesy of Avalon Red.


Source: Read Full Article