Sophie Turner On 'A Break' From Acting Due To Mental Health Issues — And May Become A COP In
The final season of Game Of Thrones has just begun, and one of its biggest stars is… on vacation??
While Season Eight of the biggest show on TV is just now airing, Sophie Turner was done filming all the way last summer. And apparently she's been on a hiatus from acting ever since.
In a lengthy interview with Dr. Phil for his new podcast, Phil In The Blanks, the future Mrs. Joe Jonas explained:
"I actually am still on my break, I took a break off of work to focus on my mental health because I thought it was important."
Sophie has been very candid with the public about her mental health issues, not just for how it affects her personal confidence but for its importance to removing the stigma of mental illness.
She tweeted back in January:
"If we can just all speak out about our experiences or our loved ones experiences we can help other people who suffer with mental illness not feel so alone. Let's keep this dialogue going."
She continued:
"So I'm still on that, and I'm just about to go into press for the final season of Game Of Thrones, and a movie Dark Phoenix that I did, the latest X-Men, is about to come out in June, so I'm getting ready for a big press tour for that."
That's all part of an actor's job these days, so it seems the break is over… at least for a bit.
While the hiatus was about mental health recovery, it could end up becoming about more — and it could actually become permanent.
Rather shockingly, after some soul-searching Sophie now says she isn't certain she wants to continue being a rising star in Hollywood; she even has another career path in mind:
"I want to do a lot of things, and not just in the film world, at the moment I have a real urge to go to a police academy and become a cop."
Um. What?
Officer Sansa??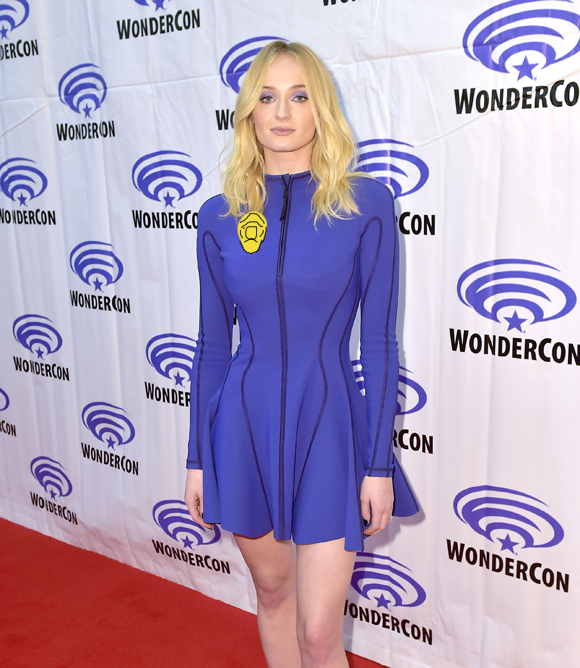 But Sophie is serious.
She says:
"I'm fascinated by crime and why people do things and the interrogation process, and how you can manipulate your words in order to get someone to confess, that interests me."
Word manipulation and interrogation are certainly things she's had some experience with as Sansa Stark on the past couple seasons of Thrones.
But could she be a police officer IRL?
From what we've seen Sophie can do anything. But frankly we'd be heartbroken to lose her as a movie star.
She's only gotten better with every season of Thrones, and if the premiere is any indication this could be her best one yet! We have to imagine with the whole world watching her phone is ringing off the hook with job offers.
Would she really give all that up?
What do YOU think??
Ch-ch-check out the rest of Sophie's interview with Dr. Phil (below)!
Source: Read Full Article