Last year, actor Liz Hurley's former boyfriend, Steve Bing, committed suicide. Hurley gave birth to the former couple's son, 19-year-old Damian Charles, in 2002 (via CNN) after they called it quits. Throughout much of Damian's life, Bing refused to publicly acknowledge that he was his father. This was also the case with Lisa Bonder-Kreiss, who also gave birth to Bing's daughter, Kira, now 23 years old, after the couple split, according to the Daily Mail. However, in the weeks before his death, it appears as though Bing was attempting to make amends for being absent from Damian's life. "In the past year we had become close again," Hurley wrote in an Instagram post shortly after Bing's death. "We last spoke on our son's 18th birthday."
According to the Daily Mail, another way that Bing had attempted to make amends with his absence from Damian and Kira's lives was to ensure that they would both receive money put aside in family trust funds set up by his father, billionaire Dr. Peter Bing. The particular trust fund in question was worth $1 billion. In 2019, a Los Angeles court ruled that the trust fund was simply set aside for unnamed grandchildren, and that, because Kira and Damian were biologically Dr. Bing's grandchildren, that they should have the right to inherit that money, per Newswire.
Despite this ruling, Dr. Bing has since appealed that decision and now, a year after the death of his son, has cut Kira and Damian out of the trust fund, according to the Daily Mail.
Dr. Bing has cut Damian out of his trust fund for a specific reason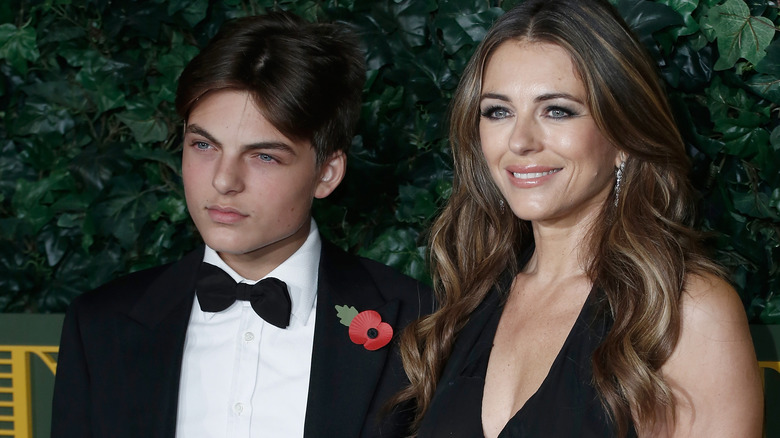 On Friday, the Daily Mail exclusively reported the very specific reason that Dr. Peter Bing cut Steve Bing's children, Damian and Kira, out of his billion-dollar trust fund established for his grandchildren. According to the Daily Mail report, Damian Hurley and Kira Bonder were cut out of the will, in which they would have received $250 million each alongside the two children of Steve Bing's sister, Mary, due to the fact that they were born out of wedlock. Mary's children will now be given $500 million each because they were born while Mary was married. "When Stephen took his own life, he died thinking his children were going to be taken care of," Liz Hurley told the Daily Mail. "What Stephen wanted has now been callously reversed. I know Stephen would have been devastated."
Kira Bonder's mother, Lisa Bonder-Kreiss, also spoke about the unfortunate nature of the final ruling and how it is damaging to both Damian and Kira. "It's been horrible — forget about the actual legality of it all: this is their grandfather saying: 'You don't count, and I don't want you to be a part of our lives because your mum was not married to my son,'" Bonder-Kreiss told the Daily Mail. "Damian and Kira have been disinherited from the Bing family trust. There's no recourse, they can't go back. They lost. It's been very painful for them and left a family void for Damian and Kira to deal with."
Source: Read Full Article