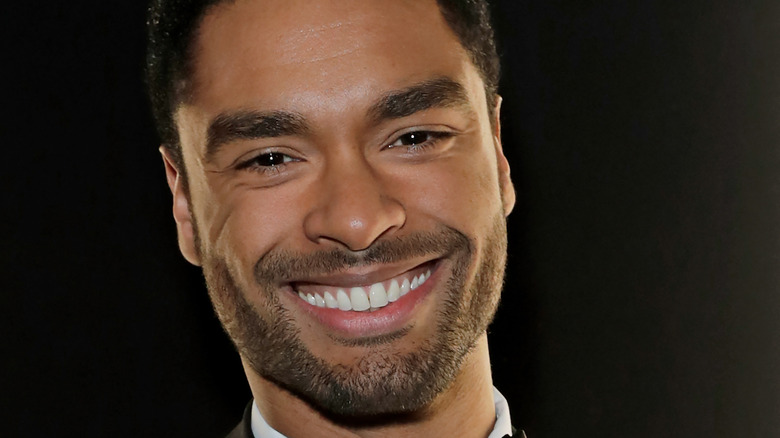 "Bridgerton" was Netflix's steamy regency drama which stole hearts throughout 2021. It shot the likes of Phoebe Dynevor to international fame, but many would agree that there's one character who really stole the show. Simon Bassett, the Duke of Hastings ticked all the boxes when it comes to fantasy affairs. His dating life was a little murky on the show but here's the truth about Regé-Jean Page's dating history. Bustle outlines that, since the show aired, curiosity about the actor's real love life has been off the charts.
People explains that since season one of "Bridgerton" aired, there's been a lot of speculation about Page and his co-lead Dynevor. They share many intimate scenes and she told Jimmy Fallon on "The Tonight Show" that it was "hard not to" have chemistry with her onscreen love.
"We both had dance rehearsals together, and we were both kind of nervous about the dancing part," she said on the show, "I remember we had a few rehearsals and one of them got recorded so we got to watch it back and we were like, 'Oh, eye contact really does a lot of the work.'"
Between his co-stars and other famous faces, there's been a lot of speculation over who Page has been romantically linked to.
Regé-Jean Page may be off the market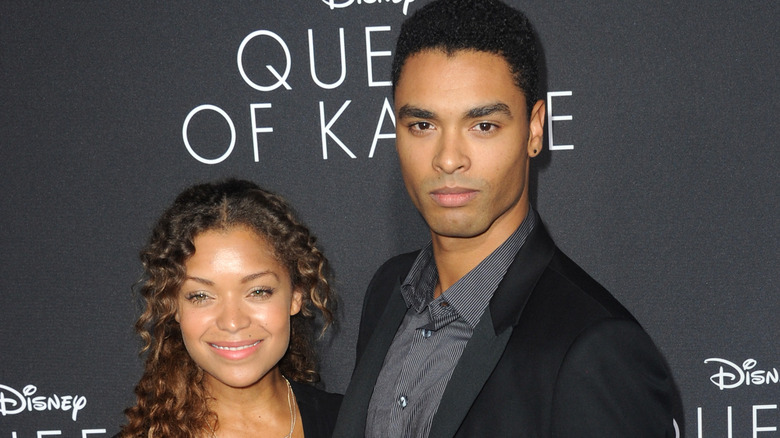 Rumors about Regé-Jean Page date all the way back to 2016. According to Us Weekly, Page was seen at the Hollywood premiere of Disney's "Queen of Katwe" with fellow actor Antonia Thomas. Thomas has previously starred in "The Good Doctor" and "Misfits." The publication writes that while fans thought they looked very intimate, the pair never confirmed their romance.
News on Page's love life went quiet for a period but after he starred as the Duke of Hastings the number one question on some of his fans' lips was whether he was paired off in real life. Prepare yourself for some truly shocking news. In Feb. 2021, Entertainment Tonight reported that Page was seen sharing a very intimate moment with soccer player Emily Brown before flying out to host "Saturday Night Live." The Daily Mail reported that they bought a house together in Feb. 2020 and Us Weekly explained Brown is most famous for playing soccer part-time for Football Beyond Borders.
Harper's Bazaar explained that neither Page nor Brown have ever confirmed the relationship and have kept their private lives just that.
The pictures of Page and Brown published on Entertainment Tonight look pretty convincing and when speaking about her leading man to TIME, "Bridgerton" creator Shonda Rhimes said, "You might dream of him, the one we call the Duke of Hastings. But in reality, Regé-Jean Page is finer than fiction and better than any dream."
Bridgerton dating rumors have been shut down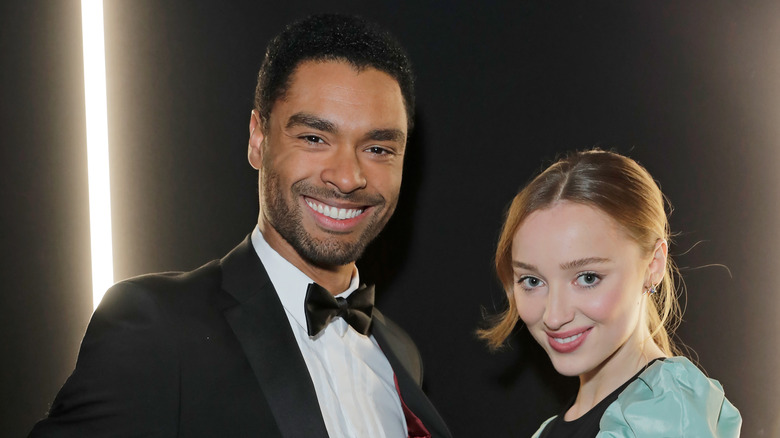 Phoebe Dynevor told "The Tonight Show" that chemistry between herself and Regé-Jean Page came pretty easily. However, since "Bridgerton" aired the pair have spent a lot of time denying real-life romance rumors. Their love affair on-screen was just that convincing. When asked by You about their relationship Dynevor said "I'd love to say there was really something between us. But no, it has always been strictly professional." She went on to explain that she was happy that things remained strictly friendly between herself and the Duke for fear of overcomplicating things on set.
Page shared his co-star's sentiments and said you might think that there's something between them because they let it all out for the cameras. He told Access Hollywood, "I think everything you need to know is on camera. That's why we presented it so beautifully for you. All the sparks that flew off of the beautiful scripts that we were handed, and so I think that the sparky scripted material are more than enough."
They may not share anything romantic but that's not to say that Page and Dynevor didn't build up a close bond while they were filming. She told The Guardian, "Unfortunately now he's off in Los Angeles, but we check in with each other a lot." She added that after spending so much time together they've become, "good mates."
Source: Read Full Article