A This Is Us writer admits it felt "unfair" not to give the characters of Kevin and Sophie (Justin Hartley and Alexandra Breckenridge) a second chance at love in the episode "The Night Before the Wedding." The characters revisited their relationship and commitment to the other in one of the last episodes of season 6. Kate and Phillip's wedding (Chrissy Metz and Chris Geere) was the perfect setting for Kevin and Sophie to continue their love story at the right time instead of a series of wrong moments.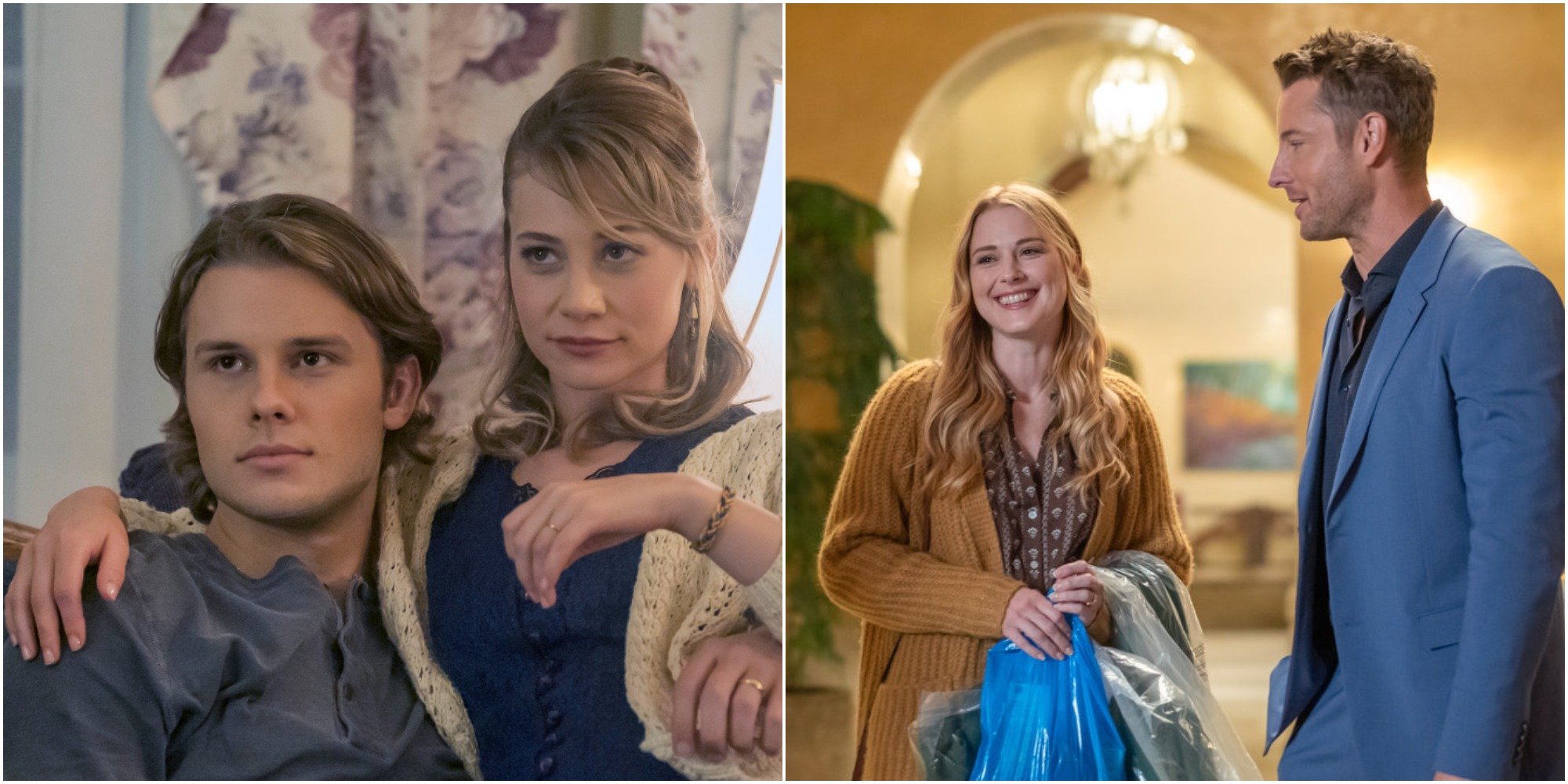 A 'This Is Us' writer admits Sophie was 'always' Kevin's endgame
This Is Us story editor Danielle Bauman, who wrote the episode, spoke to Entertainment Weekly and revealed the reasoning behind a full-circle moment for the childhood sweethearts.
"I can speak for me, and I can speak for the writers as a whole: for me, Sophie was always the endgame," Bauman shared.
However, Kevin needed to find his authentic self before being able to commit fully to another person.
Bauman explained there were times when the writers were "open to the idea" that Kevin and Sophie might not end up together.
"There were times when it was like, 'Well, maybe it's Cassidy!' 'Maybe it's Madison!' 'Maybe it's someone totally different!'" The way that anyone is when they search for their true love." she explained.
Rebecca was the person who clarified things for Sophie
Bauman said This Is Us historically depicts couples who find true love for the first time. However, in other circumstances, time is a defining factor.
It wasn't the right time for Kevin and Sophie when they first married.
It took a talk with Kevin's mother, Rebecca (Mandy Moore) at Kate and Phillip's wedding to allow Sophie to realize her true feelings.
"I love my son, but he is an idiot," Rebecca explained.
In the depths of her cognitive impairment, Rebecca believed Sophie was still 20-years-old and still married to her son.
Rebecca's advice to Sophie? "The timing is just off right now. He isn't ready for you. He will be, but it's going to take a while. And I don't know if you can wait around for that. Personally, I don't know if I could. But when the timing is right, he will be so great." 
Why was this the right time for Kevin and Sophie to reunite?
https://www.instagram.com/p/Cc1kPJUBxbA/
Bauman explained that while first loves don't historically have second shot at love, Kevin and Sophie never left one another's hearts. Therefore, it seemed organic for the couple to reunite.
"The difference between Kevin and Sophie getting together versus Beth and Randall or Jack and Rebecca is that it doesn't work often. They are not right for each other many times. That's what makes it different — they've tried and failed, and they're willing to try again," the story editor explained.
"In this case, despite it being another from-youth-to-adult romance, it was exciting for us to be like, "Well, what if they finally were at the right moment?" It was less of a linear relationship because it kept falling apart. When we're watching Justin and Alex playing those characters, [it] felt undeniable and unfair to say we won't give them another chance," Bauman continued.
"We knew that there were strong feelings for several different people, but it wasn't at the forefront of our minds. Because we were trying to figure out what was right for Kevin."
This Is Us airs Tuesdays at 9 p.m. EST on NBC.
Source: Read Full Article