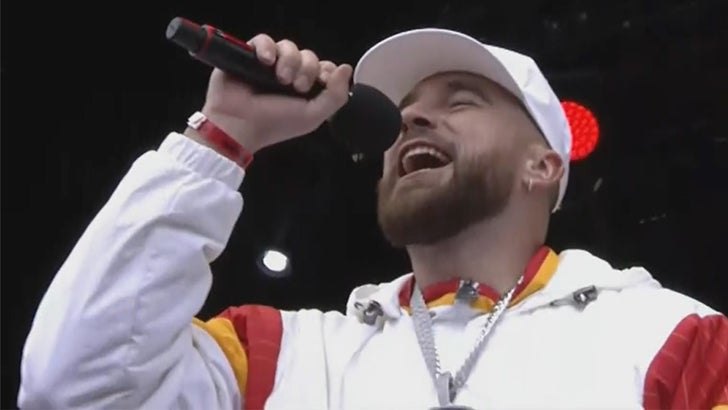 Travis Kelce just delivered an impassioned speech at the Chiefs celebration parade … calling out all the team's doubters and telling fans, "let's run this s*** back."
The star TE hit the stage wearing an all-white outfit and a massive Bud Light chain around his neck … as his squad celebrated their massive 38-35 win over the Philadelphia Eagles.
Kelce got emotional while talking to the crowd during the rally after the parade … as he reflected on how some people predicted the Chiefs would take a step back with the changes they made to their roster.
"In all reality, this was the best season of my life," said Kelce, who finished the regular season with 110 receptions, 1,338 yards, and 12 touchdowns … thanking the fans and his teammates for helping make it happen.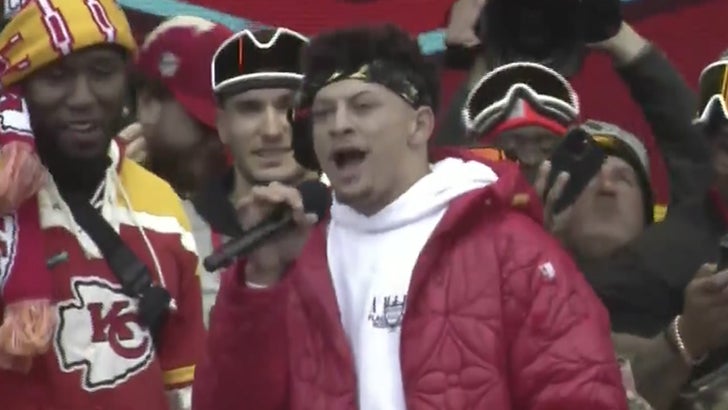 Patrick Mahomes spoke as well … the two-time Super Bowl MVP took aim at people who thought Kansas City was "rebuilding" before the season started.
"I'mma be honest, I don't know what rebuilding means," 27-year-old Mahomes said. "In our rebuilding year, we're world champs!!"
"I just wanna let y'all know that this is just the beginning. We ain't done yet."
Chiefs LB Nick Bolton — the man who recovered Jalen Hurts' fumble and returned it for a touchdown in the second quarter of the Super Bowl — shared his thoughts in an interesting way as well.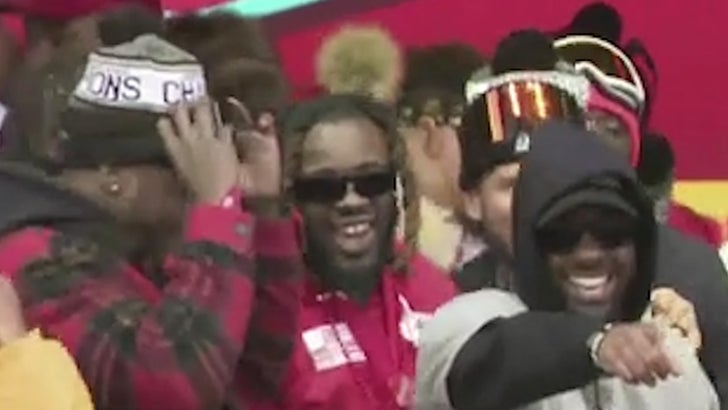 The players ended the rally by dancing their asses off — possibly trolling the Eagles by playing, "Just Wanna Rock," a Philly anthem throughout the playoffs.
Congrats, Chiefs Kingdom!!
Source: Read Full Article