Kelsea Ballerini and Morgan Evans have ended their relationship after five years of marriage—sad news they both confirmed without providing too many details about what went wrong. But according to a source, these two tried really hard to make things work.
"They've been working on their marriage for many years and have even tried therapy," an insider tells Us Weekly, adding that they "privately separated at one point" and then "gave another go at it, trying their best to make it work. They ultimately decided that they had no choice but to officially separate."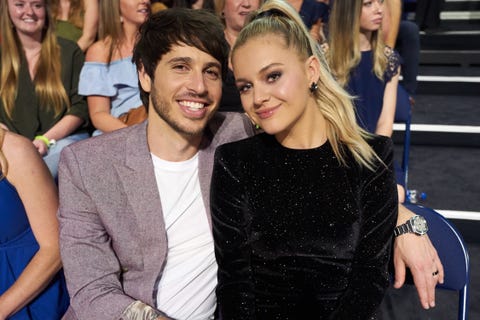 Kelsea announced the news on Instagram Stories, writing "Friends, I have always tried my best to share my life with you in a real and vulnerable way, while also protecting layers of my personal life as they unfold. This is now public record so I wanted you to hear from me directly that I am going through a divorce. This deeply difficult decision is the result of a journey of love, growth, and effort that ultimately has come to an end. It's hard to find the words here…but I feel extremely grateful for the years of marriage to Morgan and hopeful for the next seasons."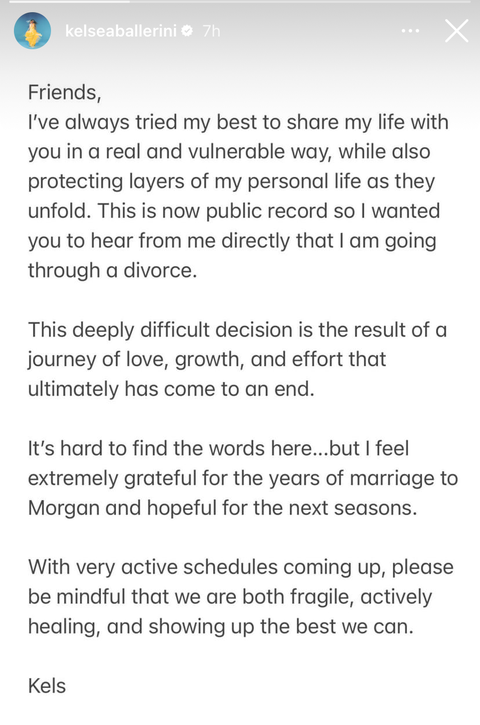 Morgan released a statement of his own, saying "I am very sad to confirm that after almost 5 years of marriage, Kelsea and I are parting ways. I wish it were otherwise but sadly it is not."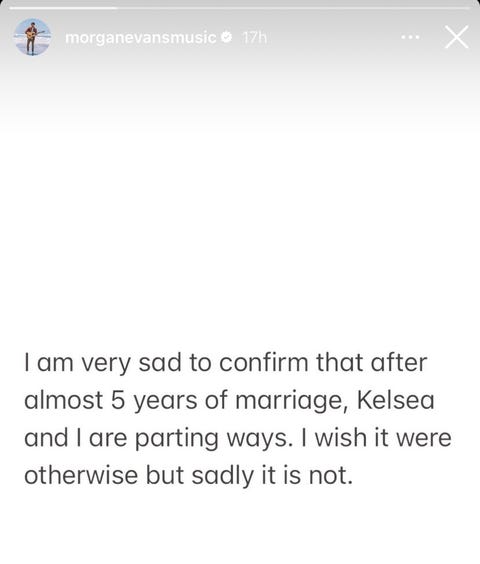 The former couple haven't spoken out further, but are both scheduled to go on tour in September.
Source: Read Full Article