What To Watch On Amazon Prime That's New This Week
Streamline recommends "Beatriz at Dinner" as the movie you should watch on Amazon Prime this week. Amazon adds the 2017 movie on May 19. 
"Beatriz at Dinner" stars Salma Hayek, backed by a rather notable cast including Connie Britton, John Lithgow, Chloë Sevigny and Jay Duplass. Comedian John Early has a small recurring role as a waiter. 
This is a very post-Donald Trump movie. 
Hayek plays Beatriz, a Mexican immigrant who works as a massage therapist in Los Angeles. After she finishes a shift with a rich client at a mansion, Beatriz's car breaks down and the client invites her to stay for dinner. That's when Beatriz meets another guest, a rude real estate mogul who doesn't like Mexican immigrants (played by Lithgow). Obviously, there are parallels to Trump.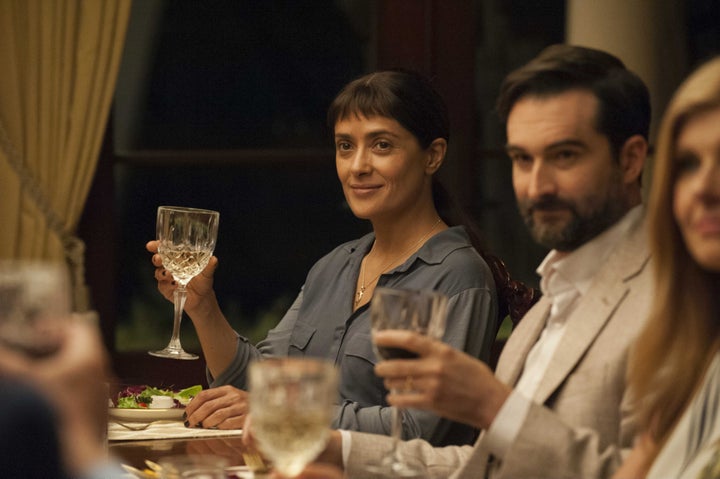 Here's the trailer:
What Else Is New This Week
It's a very short list this week. Ken Marino directed "How to Be a Latin Lover" and that has a surprisingly decent cast, including Salma Hayek again. But the movie gets just 38 percent on Rotten Tomatoes, so it's probably not worth your time. 
"You Are Wanted" is a German import that's apparently kind of like "Mr. Robot." I could barely find any reviews, however, and it doesn't seem like it has connected at all with American audiences.
The full Amazon Prime list:
May 15
"How to Be a Latin Lover"
May 18
"You Are Wanted" (Season 2, Prime Original series)
May 19
"Beatriz at Dinner"
"Shooters" 
Streamline Newsletter
Streamline now has a weekly newsletter. If you want streaming news and recommendations like these in your inbox on Saturdays, you can subscribe here.


Source: Read Full Article