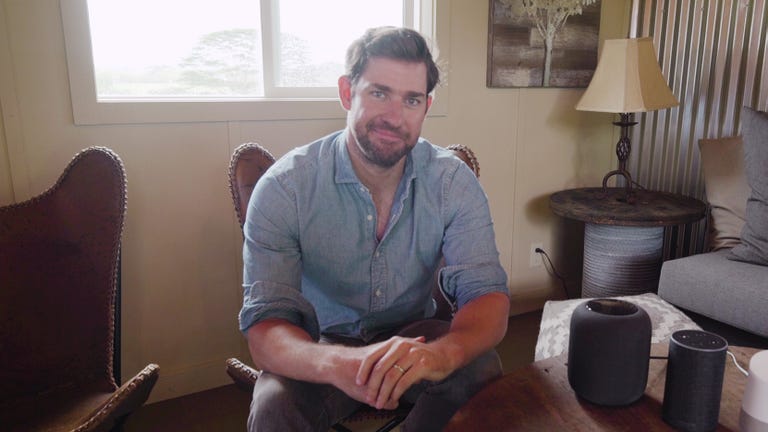 What's John Krasinski's best movie?
Apparently he doesn't have one, according to Amazon Echo's Alexa.
The actor and Men's Health cover guy sat down with an Apple HomePod, a Google Home, and an Amazon Echo to test their knowledge about his career.
Krasinski was less than happy with some of the answers.
"What is John Krasinksi's best movie?," he asks Alexa.
"Hmm… I don't know that one," the device responds.
"Lose the attitude, and we'll try again," Krasinski replies.
Alexa did not fare any better on second attempt.
To see which smart device won Krasinksi's heart, watch the full video:
Source: Read Full Article