Beyonce is a multi-talented superstar who is known for constantly putting on jaw-dropping performances. Fans have noticed that she is often also in really great shape as well.
In order to look amazing on stage and have enough energy to execute her choreography routines, it might not come as a surprise that Beyonce definitely sticks to a special diet. For those who are curious about what Beyonce eats, read on below to find out.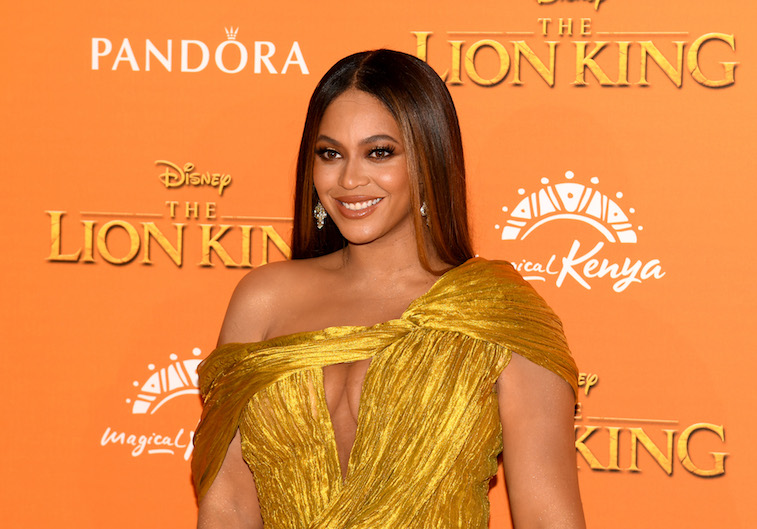 Beyonce and Jay-Z eat a plant-based diet
Last year, Beyonce and Jay-Z shared with the world their diet choice in the book The Greenprint: Plant-Based Diet, Best Body, Better World by Marcos Borges, Beyonce's trainer. The couple revealed that their meals are healthy and plant-based, and this came about after they had children.
"Having children has changed our lives more than anything else," they said. "We used to think of health as a diet – some worked for us, some didn't. Once we looked at health as the truth, instead of a diet, it became a mission for us to share that truth and lifestyle with as many people as possible."
Beyonce and Jay-Z reportedly first began eating more vegan meals several years ago. According to Jay-Z's blog, the couple started out, per Marcos Borges' suggestion, by simply eating a plant-based breakfast every day before taking on a whole challenge to eat completely vegan for 22 days.
"They loved it," Borges once told People. "They walked away with a greater understanding of the powerful benefits of plant-based nutrition. They were getting people saying, 'Your skin has this glow.' And who doesn't like being told they look awesome?"
Beyonce used this diet to prepare for her Coachella performance
https://www.instagram.com/p/BhlLCtqFnj9/
Before her Coachella 2018 performance, Beyonce was taking serious steps to prepare for the big show. She had just given birth to twins via emergency C-section in June 2017 and was weighing a reported 218 pounds. She recently revealed that it was the plant-based diet that helped her get in shape for Coachella.
"I was a woman that felt like my body was not mine," she said in a video that showed her weighing 175 pounds about 50 days before the show.
By sticking to eating a rule of no meat, carbs, sugar, or alcohol, Beyonce was able to drop significant weight and had enough energy to carry out her famous "Homecoming" performance for Coachella.
She once shared in 2015 that a huge benefit she noticed ever since she started eating vegan was that she "had more energy." Thus, it's not surprising that Beyonce turned to eating plant-based in order to prepare for Coachella after her pregnancy.
Fans can follow Beyonce's diet
https://www.instagram.com/p/B0CTgJcnATI/
Fortunately, anyone who wants to eat like Queen Bey can try to follow her diet as well. She and Marcos Borges recently released a website for fans to eat like Beyonce before her Coachella show, called the "22 Days Nutrition Meal Planner". Fans can have access to the full website for $14 a month or $99 a year.
The website includes a way to customize plant-based meal plans based on one's culinary skill level, cooking habits, dietary needs, and more. From there, personalized dishes will be recommended to users.
According to Page Six, it's also possible for people to see the exact diet that Beyonce went on. However, in the version recommended to fans there is a bit of carbs included, so perhaps Beyonce's complete diet is actually not fully revealed after all.
In any case, the reviews showcased on the website reveal that people who joined in on the diet reported feeling "full," "refreshed," and like they have "control over my eating habits for the first time in my life."
Source: Read Full Article